Govee Immersion Kit
---
---
---
Connor Carr / 2 years ago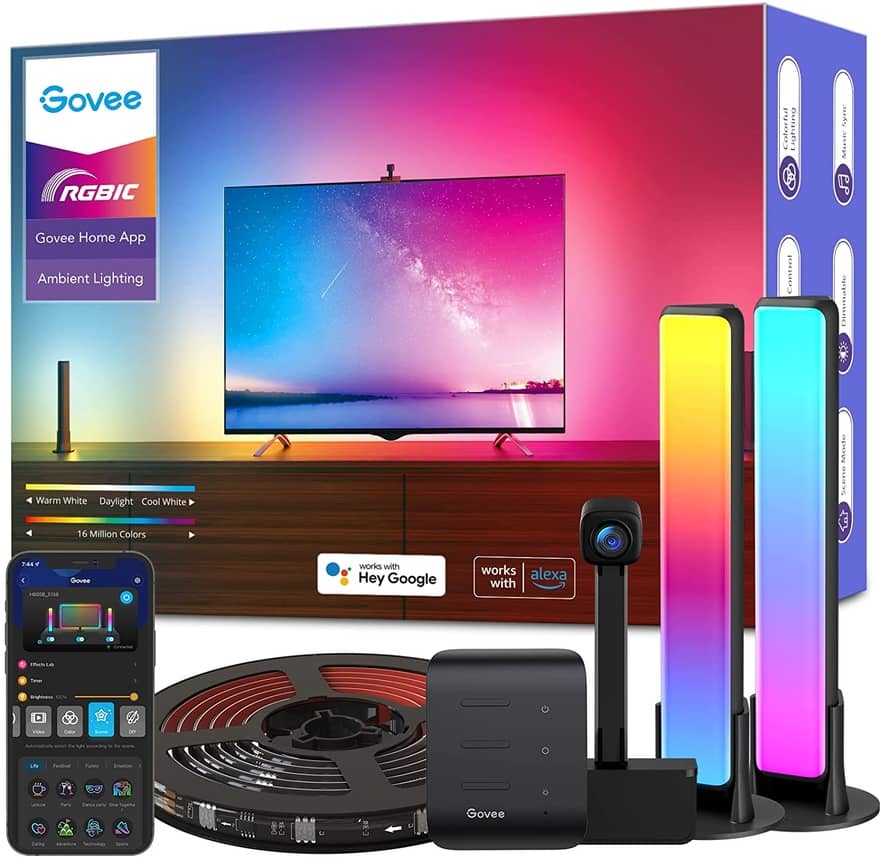 Double the Immersive Experience: This kit combines the LED TV backlights of our basic Immersion system with 2 smart light bars for even fuller reactive ambient lighting that takes your home theater or gaming setup to the next level.
Intelligent Colour Sensing: With the 1080p colorsense camera, LED backlights and 2 LED light bars, our colour changing ambient lights react with your entertainment content in real time.
Combined Video & Audio Syncing: This ambient TV lighting system not only moves and changes brightness in sync with the visuals onscreen but it also syncs with the sounds from your favorite movies or video games, for immersion that truly goes beyond.
Energizing Multi-Color RGBIC Effects: Govee Immersion Kit contains embedded independent control (IC) chips, which allow groups of LEDs to be individually controlled, allowing for a multiple colors to be simultaneously projected onto the walls behind.
Smart Voice & App Control: Works with Alexa & Google Assistant for hands-free voice control of colours and effects. Experience in-depth Govee Home App smart features including DIY colour & effects customization, light scheduling and music modes.
Apply a £20 off voucher

eTeknix uses affiliate links, which means we may earn commission from our links.