GPU Testbench Upgrade & Performance 2018-2019
---
---
---
Peter Donnell / 3 years ago
How We Test
---
Testing Procedure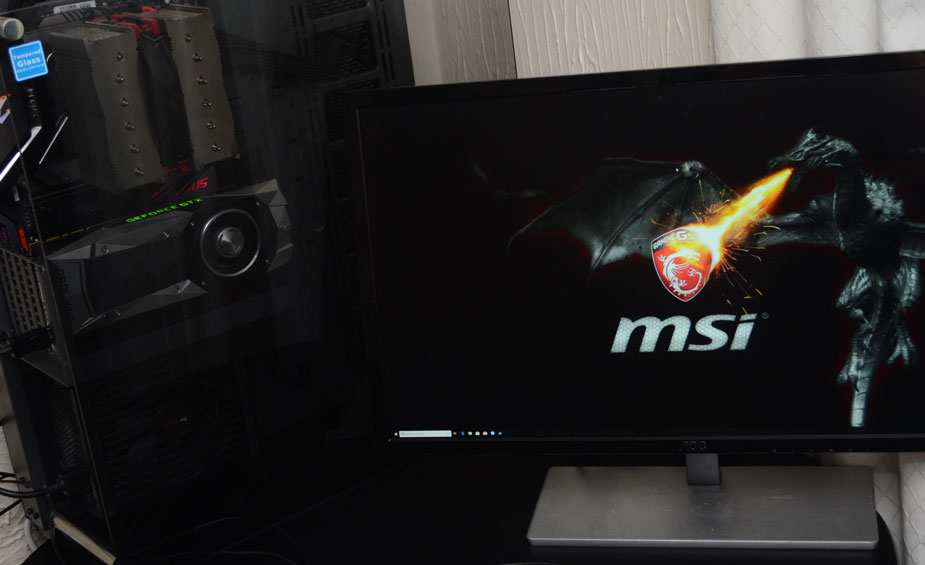 We continue to update our testing methods around once per year. As such, we re-test older hardware to reflect changes over time. These can be driver updates, Windows updates, game patches, and more; all of which have an impact on performance figures. Furthermore, we update our test bench to newer and more relevant hardware. This means that our new reviews aren't always comparable to those of older reviews, so please compare the testing methodology on older reviews should you be trying to compare them with newer ones.
Replicate Our Results
When it comes to our benchmarks in our reviews, the benchmarks are pretty self-explanatory and kept as simple as possible, although there are a few exceptions. Remember that your choice of graphics card, CPU, the silicon lottery, and other factors can yield different numbers, and there's always a margin for error when using any software.
Links are provided below, as well as the settings we use. We encourage you to not just look at how one product compares to any other, but how it compares to your own. If you're looking to build a new system, you should benchmark your current PC using the benchmarks available to you. You should then look at the percentage improvement from your current hardware to the hardware tested here to give you a ballpark figure of how much of an upgrade this will provide you with.
Graphics Card Test System
Motherboard – Aorus Z390 Gaming Master
Processor – Intel Core i9-9900K (Stock)
RAM – Crucial Ballistix Gaming 32GB (4 x 8GB) 3000 MHz
CPU Cooler – Noctua NH-D15S
Power Supply – Be Quiet Power Zone 1000W
Main Storage Drive – Toshiba OCZ VX500 500GB
Chassis – Thermaltake Core P5 TG
Operating System – Windows 10 64-bit
Monitor – AOC 28-Inch 4K Gaming Monitor
Additional Hardware
Killawatt style electricity usage meter wall plug
Precision Gold N05CC Decibel meter
Gaming
To gauge performance levels which are easily reproduced time after time, by both ourselves and our readers, we now stick strictly to games default profiles. With our previous reviews, we used the "Medium or Normal" preset. However, as GPUs get faster, we've now moved that up to "High" profiles for all games, at all resolutions. V-Sync is always disabled in our testing, as is FreeSync and G-Sync technologies or similar. Graphics card power usage set to optimised or balance, and the system power mode set to High Performance within Windows and the available GPU driver software. Identical settings are used for all resolutions unless otherwise stated.
Games and Settings Used
Shadow of the Tomb Raider DX12 High Preset
Deus Ex: Mankind Divided DX12 High Preset
Ghost Recon: Wildlands High Preset
Middle Earth: Shadow of War High Preset
Battlefield V DX12 High Preset (DXR Disabled
Battlefield V DX12 High Preset (DXR Enabled)

NVIDIA RTX Cards ONLY

Soul Calibur High Preset CPU Vs CPU Battle
Software Used
3DMark Fire Strike (download)

FireStrike (1080p) Benchmark

Unigine Superposition (download)
HWMonitor (download)
GPU-Z
Nvidia Star Wars RT Demo
Noise
Everyone has a reasonable noise level preference when it comes to comes to components on a computer. Some can handle all fans at 100% load to keep temperatures down; some want an entirely silent computer. To accurately gauge the noise output of a graphics card, we position a Precision Gold N05CC one meter above our open-air test bench and take an average reading at idle and load. Gaming noise levels are taken during a CPU vs CPU match a preset match in Soul Calibur VI.
Power Consumption
We take power readings during idle state with no background applications running. Then again at 50% completion of the Unigine Superposition benchmark, using the average as the final published result. Gaming power consumption is taken during a CPU vs CPU match a preset match in Soul Calibur VI.
Temperatures
We take temperature readings after 10 minutes of desktop idle with no background programs running, then take the recorded maximum delivered from Unigine Superposition after a 4K optimised run, confirming the numbers are accurate with HWMonitor. Furthermore, the ambient temperature is always kept +/- 1c from 21c. Gaming temperatures are taken during a CPU vs CPU match a preset match in Soul Calibur VI.