Gran Turismo 6 Release Date & More Confirmed
---
---
---
Shane Blume / 10 years ago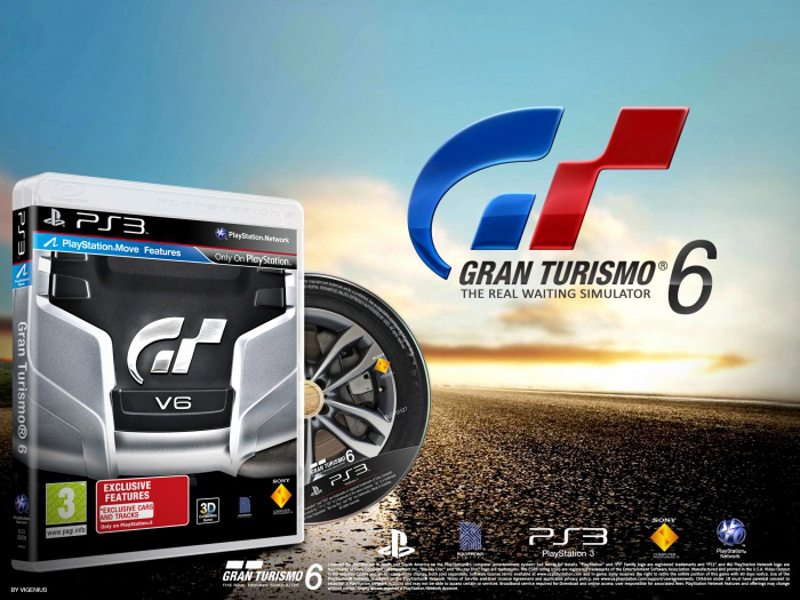 Gran Turismo a "Real Driving Simulator" has been announced to be coming to stores during the Holiday Season 2013. For a serious Gran Turismo fan, this is a great day for you. Last week we were told that there was going to be an announcement about Gran Turismo and its future, and today we received that update! Over the past 15 years the Gran Turismo series has sold over 70 million copies, not the best selling video game of all time, but it is really up there with the rest of them.
Gran Turismo is brought to us by Polyphony Digital a subsidiary of PlayStation, therefore it is only released on the PlayStation platform. With PlayStation 4 due for release soon, I must ask myself, why they are bringing the game out of PS3 instead of waiting for the PS4. There is no real information on how or if the PS4 will be backwards compatible, but if it is like the PS3, you will be out of luck to play your old video games, which is the man reason I stopped purchasing consoles.
Further news about Gran Turismo 6 will be revealed at the forthcoming E3 and Gamescom events.
[youtube]http://www.youtube.com/watch?v=ZM-8_N8gcaw[/youtube]
Summary of new Gran Turismo 6 features announced by Kazunori Yamauchi:
New Game Engine
• Refactoring
• Compact, nimble operation
• Flexible expandability
• A new rendering engine that pushes the limits of the PS3
New Physics Engine
• New suspension and kinematics model
• New tire model
• New aerodynamics model
• Technical partnership with Yokohama Rubber and KW Automotive
1200 Cars, abundant custom parts, and on-going DLC
• From historic cars to the latest racing cars, the game contains a total of 1200 cars.
• Multiple aerodynamic parts and custom wheels will be available for almost all cars.
• Players can create their own personalized custom car in the game.
• Cars will be continually added online
33 locations, 71 layouts
• 33 Locations and 71 layouts will be provided from day1 (7 more locations and 19 more layouts than GT5)
• More new tracks will continue to be provided online
New Course Maker
• Massive scenery spanning several tens of square kilometers
• A new course generation algorithm
Community/Club/Race Organizer
• Players can form their own communities
• Various community levels from local and domestic to global
• Players themselves can create and manage their own online events
New User Interface
• Balancing directional key operation and touch operation
• Quick response
• Shortening of loading times
Multi Device Compatibility
• PlayStation
• Smart Phone
• Tablet
• PC
At the same time as the PS3 version of GT6 the "Real Driving Simulator" launches, a mobile version and web application version of GT6, will be created to enjoy Gran Turismo's massive community space.
Real/Virtual "Edge Effect" Activity
A variety of "Edge Effects", the chemical reactions between the real world and the virtual world for which the Gran Turismo series is famous, are also planned for GT6. Exciting collaborations between various automotive manufacturers and collaborations with brands crossing different industries will be revealed gradually across the next six months.