Gran Turismo Sport Sacrificing Dynamic Weather to Maintain 60 FPS
---
---
---
John Williamson / 7 years ago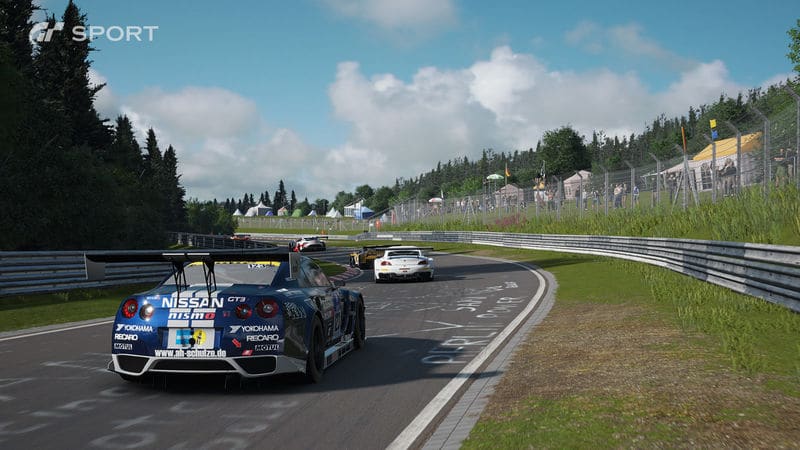 The Gran Turismo series revolutionised the driving genre on consoles and showcased what was possible in terms of an expansive career model. Sadly, the series has fallen from grace in recent years and hasn't lived up to the pedigree set by the original PlayStation titles. For example, Gran Turismo 6 suffered from poor engine noises, easy license tests and a lengthy development cycle. Some argue, the Forza games have taken over from Gran Turismo as the console racing game of choice, although this is all down to your own personal viewpoint. The company's latest endeavour, Gran Turismo Sport is essentially, Gran Turismo 7 and designed to be the next big release. Saying that, the reception so far has been fairly mixed and the game is only 50% complete. In a recent interview posted on Japanese website GameSpark (translated by GT Planet forums member Hetare21), creator Kazunori Yamauchi made some interesting comments:
Q9. Will weather change, environmental changes, and damage be implemented?
A9. Yes, damage models are implemented internally already in this demo, though we cannot show them this time. And about weather, we would like them to be chosen before race. For example, sudden rainfalls during race won't be in the game. The amount of freedom of weather changes and the quality are in a trade-off relationship, and it is important to balance it. We did dynamic weather and lighting changes in GT5 and 6, and we understood how they affect the game. On the other hand, We also know to what extent such restrictions cause quality changes. So this time, we aimed for higher visual quality by introducing the restrictions before race. After all, we want to run this game on 1080p / 60FPS.
Judging from the remarks, it seems likely that key features might have to be disabled as a way of maintaining a smooth frame-rate. This includes dynamic time and weather effects. Clearly, the game isn't running optimally and unless a miracle happens, don't expect to see the features mentioned above.
Image courtesy of VideoGamer.com