Green Dispensing Malware to ATM Machines
---
---
---
Christopher Files / 8 years ago
A downside of technical innovation lies in the unfortunate ability to hack devices with the aim of stealing information and scamming consumers out of their savings. ATM's are not immune to this threat and a new breed of malware has the ability to allow an attacker the option to drain the ATM's cash vault before erasing the evidence.
The malware in question is coined "Green Dispenser" and it implements an out of service message on the ATM, but, all is not well as attackers with access to the correct pin codes can then drain the ATM's cash vault and erase Green Dispenser using a deep delete process, leaving little if any trace of how the ATM was robbed. Let's take a look at the deployment and operation process of this greedy piece of malware.
Deployment and Operation
The only way this malware can be installed is via physical access to the machine, therefore it is not possible to walk up to an ATM which is situated in a shop or sunk into a bank wall and attempt to install such code, therefore this raises the option of a compromised employee with access to said machines. Green Dispenser has the ability to target "ATM hardware from multiple vendors using the XFS standard. It achieves this by querying for peripheral names from the registry hive before defaulting to hardcoded peripheral names".
An operational functionality in the coded run date is "2015" with the month being earlier than September. This suggests to analysts that Green Dispenser was employed in a limited operation and designed to deactivate itself to avoid detection. A second layer which the attackers have implemented with the aim of hiding their activities lies in the authentication using a hardcoded pin which is then followed by a second pin which this time is dynamic.
It is believed the attacker in question derives this second PIN from a QR code which is displayed on the screen of the infected ATM, which is then read by an application that can be scanned onto a smart phone. Think of this as similar to logging into your favourite website, you input in a password before using a second two factor authentication method to unlock your account, by implementing this method it makes it more secure so that only the person in question can use the malware, provided they have the correct authentication.
Once the malware is run it attempts to verify if the month is earlier than September and the current year is 2015, if it finds the year to be say 2014, it simply shuts down. If the details are correct, Green Dispenser "creates a second desktop environment on the ATM called "dDispW" and creates a window in the second desktop called "Dispenser". This is with the aim of overlaying an "Out Of Order" message within the ATM screen; it is worth noting that the message has appeared in Spanish as well as English.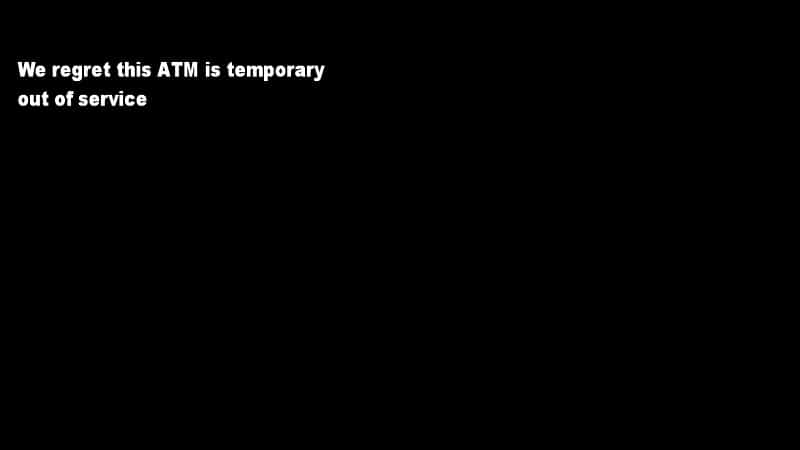 Below is the QR code screenshot, "If the dispense cash option is selected, Green Dispenser attempts to query the registry location "HKEY_USERS\ .DEFAULT\XFS\LOGICAL_SERVICES\class=CDM" to find the peripheral name for the cash dispenser. If not found, it defaults to "CurrencyDispener1" which is the cash dispenser peripheral name on specific ATMs. It then makes a call to WFSExecute with the command set to "WFS_CMD_CDM_DISPENSE" and a timeout of 12000 to dispense cash".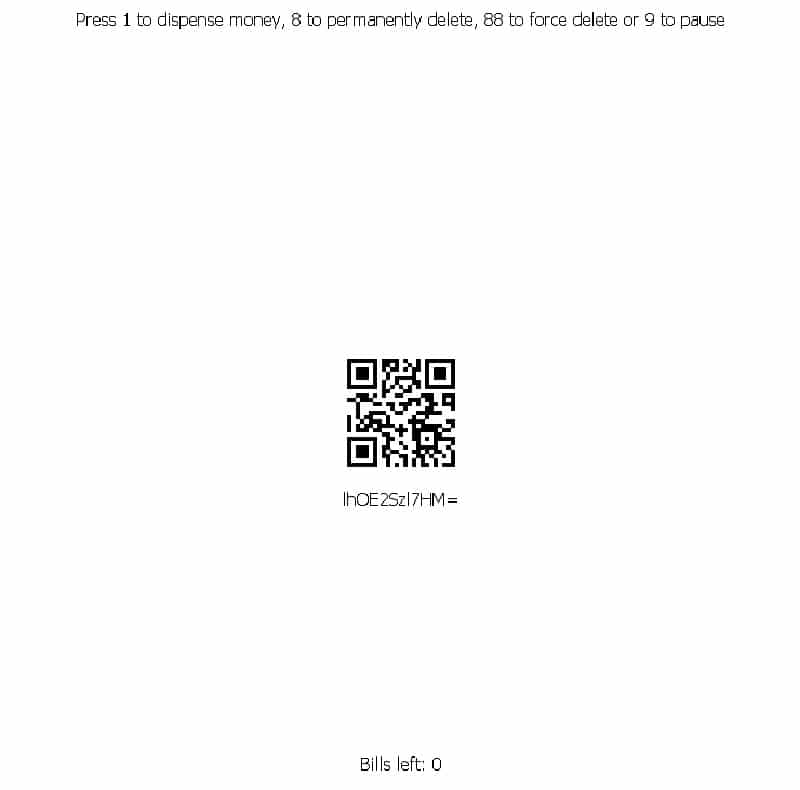 As you can see, it's a complex piece of malware which aims to offer the option to take as much money as you would like, which is good, (Disclaimer – please don't take as much money as you want, it may sound good but it is not) Manufactures and banks would need to work together to counteract these threats with updated modern security upgrades, if not, expect these methods to become a standard in attacks against machines.
Thank you proofpoint for providing us with this information.
Image courtesy of hacer