GTA Trilogy Bug Allows you to Embiggen Your Car With Just a Little Wiggling!
---
---
---
Mike Sanders / 2 years ago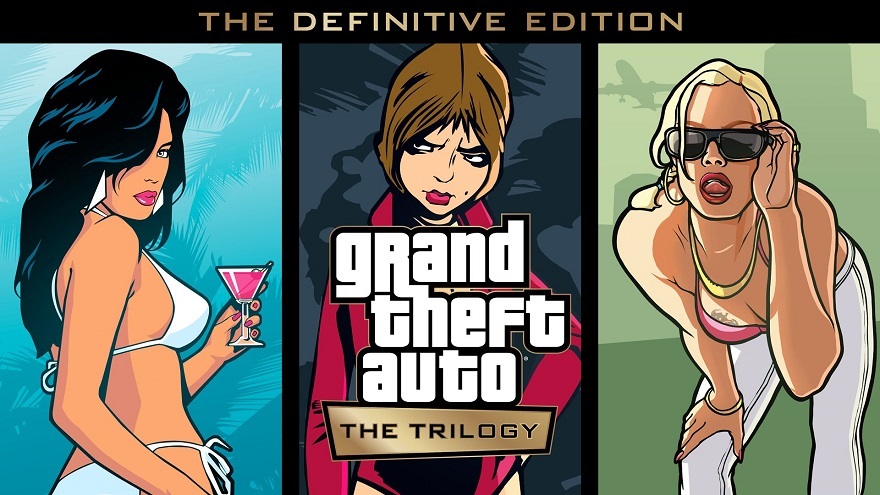 It's been nearly a week since the release of the GTA Trilogy. Well, 4 days if you include the PC version getting pulled for 48-hours due to a still unconfirmed issue with the files. The bottom line though is that despite this supposedly representing the 'Definitive Edition' of the original PS2-era titles, it has become abundantly clear that this so-called remaster is a sub-par, rushed, bug-riddled mess. Apparently, Rockstar Games learned nothing from the fiasco we saw last year with Cyberpunk 2077.
Representing something of a rather amusing glitch, however, Reddit user 'u/stack413' has posted a video showcasing a rather bizarre bug with the vehicles. Namely, that if you jiggle the wheel, your car may start to embiggen itself!
GTA Trilogy – A Noble Glitch Embiggens the smallest Car
The glitch, as shown in the video below, appears to allow vehicles to grow in size and/or distort when the steering wheel is given a swaying jiggle from left to right. – In what is clearly some kind of huge issue between the physics engine and the vehicles polygons, our best guess is that this is an unforeseen bug created when the games were ported to the Unreal Engine 4. It's also entirely possible that this is some kind of bizarre conflict with the cars damage mechanics.
Anyway you look at it though, when compared to some of the hideous game-breaking bugs discovered so far (one of which including a mission regarding boxes that can't be broken – boxes to hit that have no hit boxes) this is at least on a Bethesda level of amusing rather than annoying!
Oh, and for those of you who have never heard of something getting 'embiggened', I ensure you that it's a perfectly cromulent word!
What Do We Think?
There is no other way to look at this. The GTA Trilogy has clearly been rushed out of the door in a state that is not currently fit for purpose. Sure, you can probably play the games, and presuming you do so on a full moon, with a rabbit's foot in your pocket, a horse shoe hung over your PC/console, and all while standing on one leg whistling the national anthem, it might very well let you have a perfectly fun and fine experience.
Yes, Rockstar Games will release patches to fix the worst of the problems including this one seen here. By and large though, for what should've represented one of the great unexpected gaming surprises of 2021, I think the GTA Trilogy may simply be this year's version of Cyberpunk 2077. An unfinished game rushed out the door to attempt to cash in on the Christmas sales!
What do you think? – Let us know in the comments!