GTA V: Ill-Gotten Gains Part 2 DLC Release Date Revealed
---
---
---
Chad Parry / 8 years ago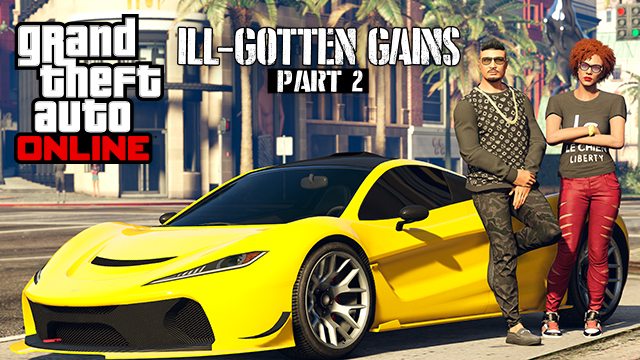 Rockstar has confirmed that GTA will be getting a part 2 to its Ill Gotten Gains pack, the pack features and array of new vehicles, which will launch on Wednesday the 8th of July. The new vehicles include the SUV Coil Brawler, the Lampadati Toro speedboat, the Progen T20 Supercar, the Vapid Chino with a custom plate, the Dinka Vindicator superbike and a new Inverto Coquette black fin model.
The DLC pack will also feature two new weapons for players to use the knuckle dusters for some more hand to hand carnage and an engraved marksman pistol, the pack will also be dropping with an array of new clothing and accessories and the Lab radio station. Rockstar have more plans to release another Ill-Gotten gains weekend starting the 10th of July. Plenty of more free content coming your way to Los Santos.
The pack offers a good amount of content and a few more hours of fun to the game not to mention adding more vehicles to collect and modify it's great to see a continuous support of free content for the player base and hope to see more interesting DLC packs.
Do you look forward to the new array of vehicles and goodies?
Thank you VG24/7 for providing us with this information