The GTX 1080M Might Not Use GDDR5X Memory
---
---
---
John Williamson / 7 years ago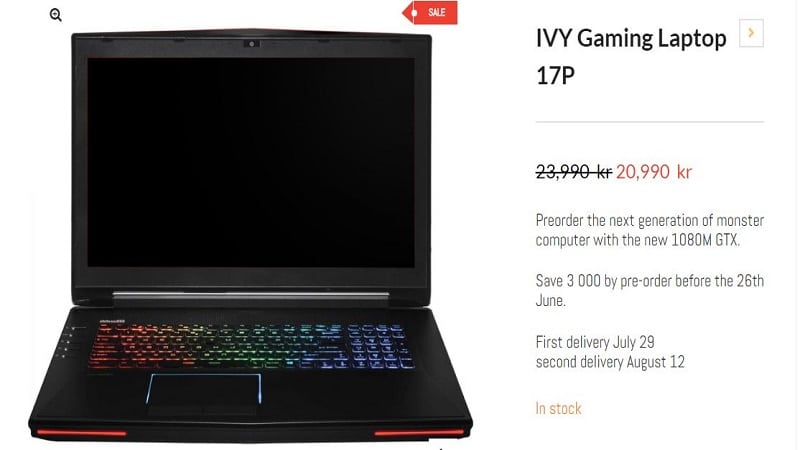 There have been rumours floating around that NVIDIA plans to forgo their traditional mobile strategy and include full desktop-grade chips in gaming laptops. While this could be the case because we've seen MXM modules on certain devices which offer better performance than mobile editions, it's not entirely clear. According to a listing on Swedish website IVY, and reported by VideoCardz, there will be a GTX 1080M. Not only that, the listing states the 1080M will opt for GDDR5 and not GDDR5X memory. Of course, this could be a typo or formatting error so it's important to not consider this the complete picture.
Judging by the delivery date, it's clear that the GTX 1080M and GTX 1070M shouldn't be far off and we're looking forward to reviewing laptops with the latest mobile chipset. Additionally, it will be interesting to see how they fare compared to desktop variants. Pricing is still unknown and it's difficult to gauge the cost in different countries based on the IVY listing. At least those who pre-order this particular device can save 3000 kr.

Are you looking forward to the new mobile Pascal chips or feel they'll be too expensive?