Guest Speakers and Exhibition Details Reveals @ CeBIT Preview 2017
---
---
---
Peter Donnell / 6 years ago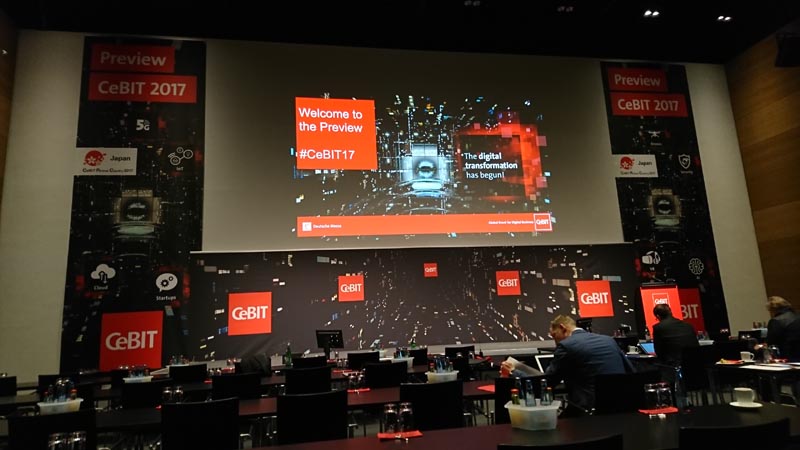 Here we are at the official start of CeBIT Preview 2017, as the event sets it goals on digitalisation for businesses and technologies for this year's exhibition. With the show set to take place in March, there will be strong focus on spying, politics and more. With the recent US elections and new president, talks of manipulation in the media, government monitoring, etc, it's the perfect place to discuss this topic. To help with this CeBIT will be welcoming previous guest Edward Snowden, who will be live streaming to the event, and answer questions from us all at the show, so that should be pretty interesting to say the least.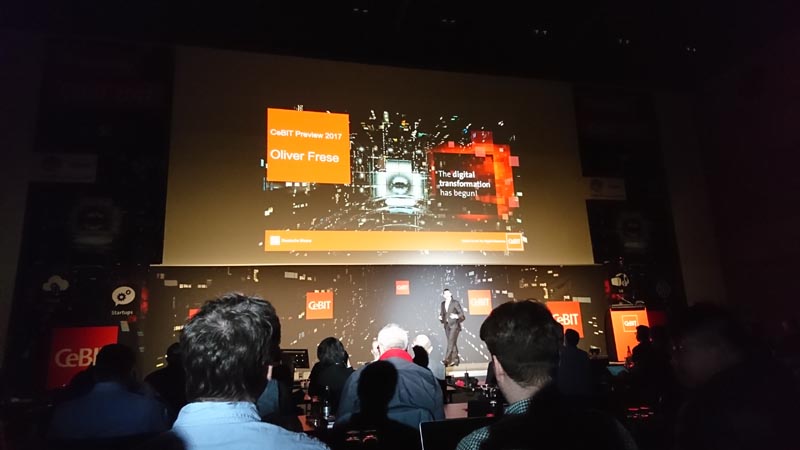 With hundreds of companies set to exhibit at CeBIT 2017, the team are keen to show off the kind of innovations and technologies we can expect. An important one is drones, not just consumer drones, but how they're advancing into the business world, with drones being used for search and rescue, to delivering pizza!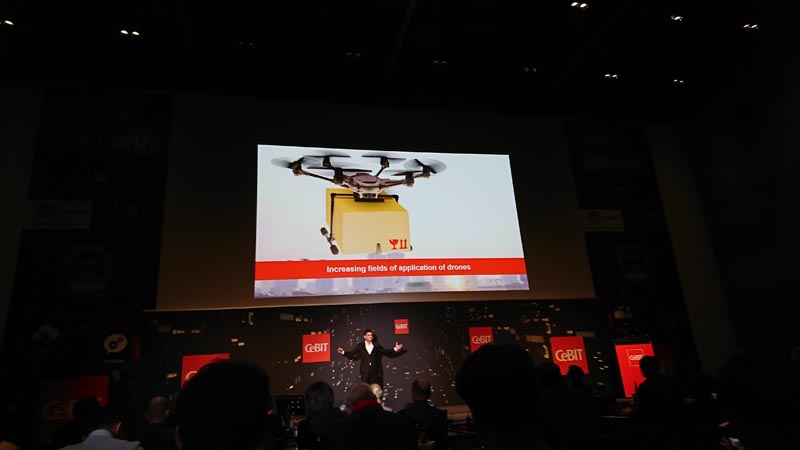 Autonomous vehicles, not just the big names like Tesla with their consumer vehicles, but also the new PostBus, which is set to be demonstrated at the event, shuttling visitors around the exhibition grounds without a driver, and we're certainly eager to test that out!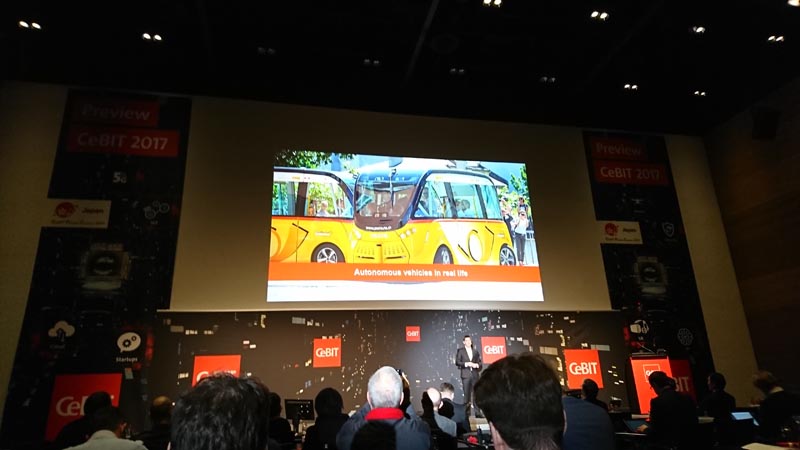 IoT is another big focus, with billions of connected devices set to come online over the next few years, we're sure to see a lot of technologies around the infrastructure required to keep these devices online, as well as the devices themselves at the event.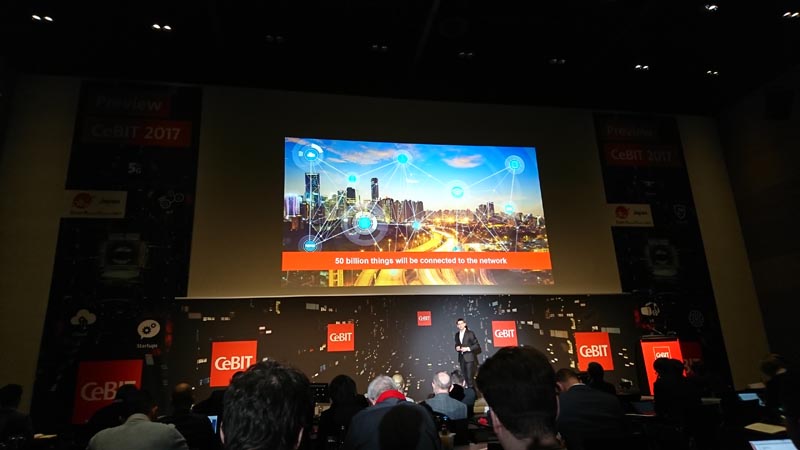 Robotics, another big technology we can expect to see, which once again can incorporate all the IoT, AI, digitisation, security and more we're expecting to see at the show.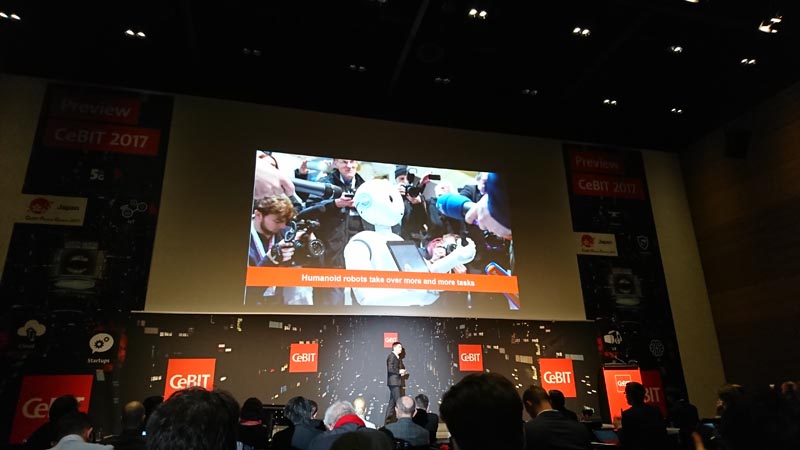 Hiroshi Ishiguro, Director of the Intelligent Robotics Laboratory in the Department of Adaptive Machine Systems at the University of Ōsaka, is set to speak on day 2 of CeBIT 2017, discussing the future of robotics, and the role of humans.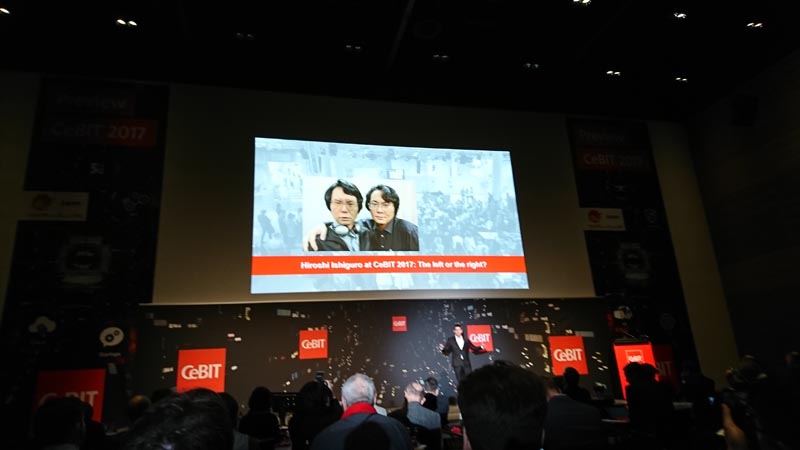 Chatbots, AI, and their influence in things like the media, online, elections and more will be a strong topic too. Not only is the underlying technology interesting, but it can also be quite dangerous, and we expect this to be a theme of the talk with Edward Snowden and Hiroshi too.