Gymnast Hits $5000 in Pokemon GO Roaming Charges While in Rio
---
---
---
Alexander Neil / 5 years ago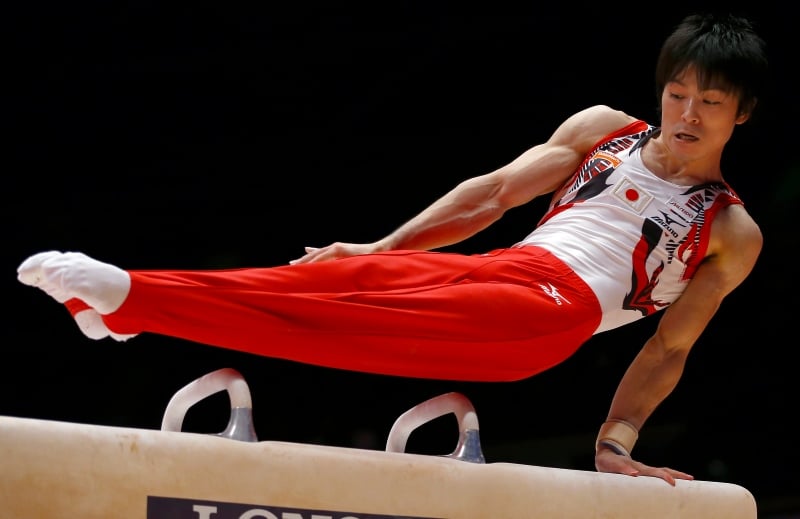 Pokemon GO is a worldwide phenomenon and there have been plenty of cases to come to light of people placing themselves in harms way and acting inappropriately in their pursuit of more virtual monsters. Now, Japanese gymnast Kohei Uchimura, who is set to appear at this year's Olympic games in Rio de Janeiro, Brazil, has been found to have accrued a phone bill of 500,000 yen in roaming charges and blames it all on Pokemon GO.
Uchimura, who won the gold at the 2012 games in London and is the current reigning world champion stated that he had only downloaded Pokemon GO after he had arrived in Sao Paulo in order to train for the summer games and had, unfortunately, got himself hooked on the game, despite him not arranging a flat rate for his data roaming. According to the Kyodo news agency, Uchimura "couldn't believe his eyes" when he saw the bill, with teammate Kenzo Shirai stating that "he looked dead at the team meal that day." And while Pokemon GO isn't overly demanding in its data usage, it is likely that Uchimura had been playing the Japanese version of the game and roaming charges can quite easily build up when using your phone abroad, especially when making use of data connections.
Thankfully for Uchimura, his carrier was understanding, perhaps due to him being set to represent his country in Rio, and after a call to them to explain the situation, he was let off with a flat daily roaming charge of $30. This is still expensive and he would likely be better off making use of a local SIM for his time in Brazil, but it's a small sum compared to the $5000 it could have been!
Image credit to JapanTimes