Hackers Finally Get Nintendo PlayStation Working
---
---
---
Ashley Allen / 6 years ago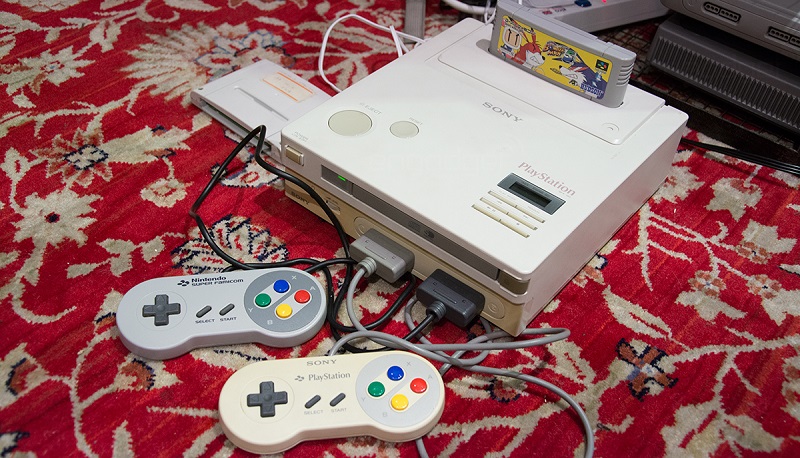 Nearly a year-and-a-half after it was made public, hackers have finally managed to get the fabled 'Nintendo PlayStation' operational. The prototype for the aborted console first emerged in November 2015. Since then, a number of hackers have been working to get the hardware – which had a faulty CD-ROM drive – functional again.
A Brief History of the Nintendo PlayStation
The aborted Nintendo PlayStation started life as a CD-ROM peripheral designed to work in conjunction with the Super Nintendo console, much the same way as SEGA's Mega CD (SEGA CD) was built to work with the Mega Drive (Genesis), though we all know what a disaster that was. The concept soon evolved into a standalone console, but a dispute between the two Japanese tech giants meant that their union was severed. Sony took its work and developed it independently. The result was 1994's Sony PlayStation.
Sony and Nintendo's brief partnership saw the creation of approximately 200 SNES PlayStation prototypes. Ólafur Jóhann Ólafsson, former CEO of Sony Interactive Entertainment, owned one of these prototypes. Ólafsson left his prototype at Advanta, presumably forgotten. The company was later declared insolvent and its assets were auctioned off. Former employee Terry Diebold bought the Nintendo PlayStation at auction for a measly $75. Diebold spent years trying to figure out what this mysterious console he had bought was. In November 2015, Diebold's son Dan figured it out and posted photos of the hardware to reddit.
A "Working" Prototype
Since then, a number of people have been working hard to get the old console working, to no avail. Ben Heck, though, appears to have cracked the problem. There was more than a little luck to Heck's efforts to get the CD-ROM working again; he admits it started working after he "jiggled a few cables." Check out the latest episode of The Ben Heck Show for details:
Heck will be showing off the fully functional Nintendo PlayStation at this year's Midwest Gaming Classic, after which he will return the console to its owner, Terry Diebold.