Hair Nah – A Game For People Sick of Having Their Hair Touched
---
---
---
Mike Sanders / 3 years ago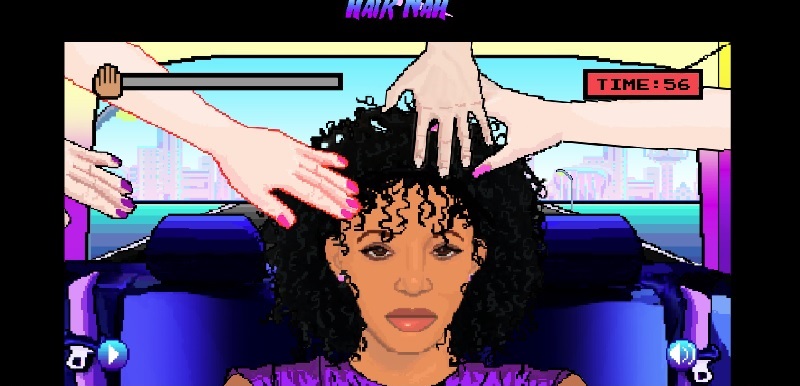 Hair Nah – The free to play browser game that teaches you that it's not cool to touch someone's hair
Free to play browser games, while still in existence have long since past their glory days of the 2000's. These days you can still play them, but more often than not find yourself fighting off pop-ups or spam messages. Well, the good news is that in Hair Nah the only thing you have to fight off is people who want to touch your glorious locks.
If you're therefore tiring of Fortnite or Paladins, this is a decent free option to kill a little time.
Get off my Hair!!!
Hair Nah is a free to play browser game. The purpose of which is, while traveling the world, to stop people touching your hair. While this might not sound too tragic, it is a genuine problem that some people have. Particularly those who are black or of black heritage.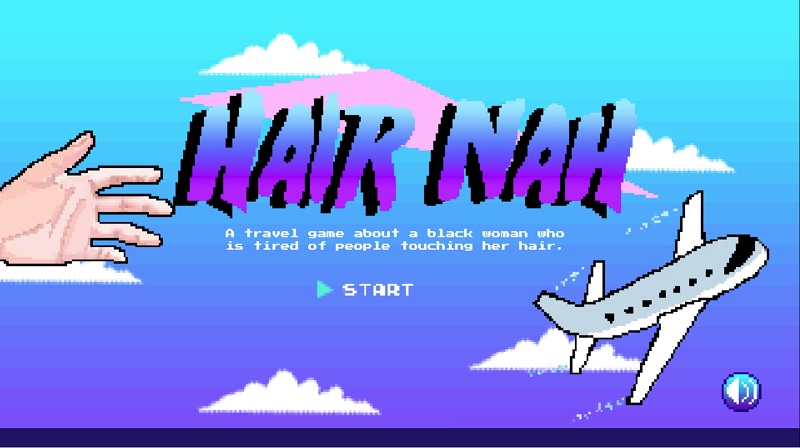 In a graphical style that I find quite reminiscent of Leisure Suit Larry 6 (don't ask me why) you must fight off an ever-growing number of hands that simply must touch your hair.
With mounting hands arriving on the screen, you must use your mouse clicking abilities to politely slap them away, but be careful, too much clicking will drive you into a frenzy.
Where to play!
It is a game which I suspect my wife will enjoy. Being of black heritage herself she once told me that she regularly had this problem and as such, while I initially treated it with some cynicism, it appears that she was well justified in that comment.
Being able to choose from a variety of skin tones and hairstyles, Hair Nah might even be a sympathetic stress reliever or an accurate simulation. I'm not quite sure which.
Hair Nah can be played by clicking this link hair (see what I did there?). Being bald for several years now, frankly, I wish I still had hair to touch. Maybe I should make a free-to-play game based on raising baldness awareness.
If it's not your thing, well, as above, there's always Fortnight. Just as long as you don't cheat!
What do you think? – Let us know in the comments.