Halo 5 Performance Analysed in Digital Foundry Video
---
---
---
John Williamson / 7 years ago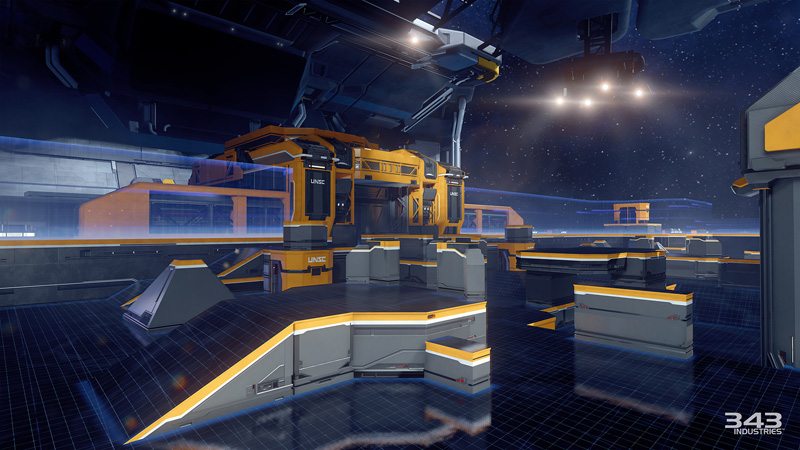 Halo 5 has finally been released after 3 years of development and received overwhelmingly positive critical acclaim. From a technical standpoint, the game's performance is fascinating given the lack of horsepower in the Xbox One. 343 Industries prioritized 60 frames-per-second and employed a number of tweaks to keep the experience fluid. For example, dynamic resolution scaling alters the rendering resolution in real-time to maintain 60 frames-per-second. When the action is more intense, the resolution is reduced to stop the frame-rate from suddenly dropping. This is an intriguing solution and appears to work quite nicely.
DigitalFoundry investigated Halo 5's performance and graphical concessions to reach 60 frames-per-second. Sadly, the game suffers from awful texture pop-in which can become rather jarring. Additionally, the shadows, ground textures, poor AA and limited LOD makes the game look quite dated. Clearly, 343 was incredibly limited in the hardware available and had to make huge compromises to keep 60 frames-per-second. This is a real shame as a PC version could properly show the assets off in huge detail and large resolutions. Although, Microsoft doesn't seem to have any interest in this for the time being.
343 have done a splendid job to attain 60 frames-per-second but it's pretty shocking to see a major game of this caliber released with very sub-par graphics. Nevertheless, Microsoft has to accept the hardware limitations and realize how poorly the Xbox One was originally launched.