Hands On With the AMD Radeon VII Design at CES 2019
---
---
---
Peter Donnell / 4 years ago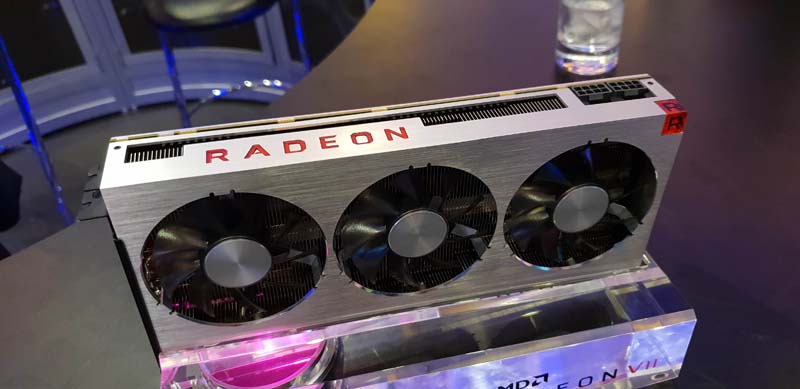 Radeon VII
So while we were at CES 2019, we had a chance to drop by the AMD meeting spot and get hands-on with the new Radeon VII graphics card. Of course, it's just the card, not plugged into a test system right now, which was a shame. However, just what have they done in regards to the build quality and design?
Well, if I'm honest, they've not done much that really lights my fire. It's not that it's an ugly card, but it has an almost unfinished and raw look to it that I feel they could literally smooth out a bit. I do like the aluminium brushed metal aesthetic, but it still looks like an engineering block right now. A prototype if you will that is waiting for another turn in the CNC machine.
A Block of Metal?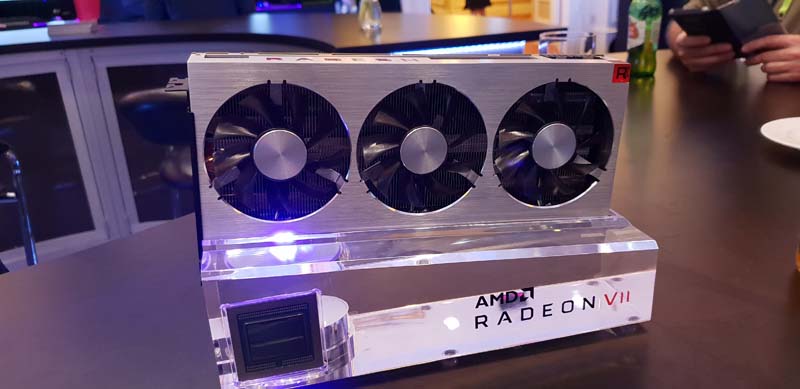 Triple Fan
I'm not saying others won't love it, but there's just something missing from this. It's a bit bland. What I am interested in though is the use of three fans. That's quite a lot of cooling performance for an OEM PCB, and does have me worried that it's going to be running a little warmer than we would like. Of course, three fans means it's going to cool well, but are they really needed is what I am asking.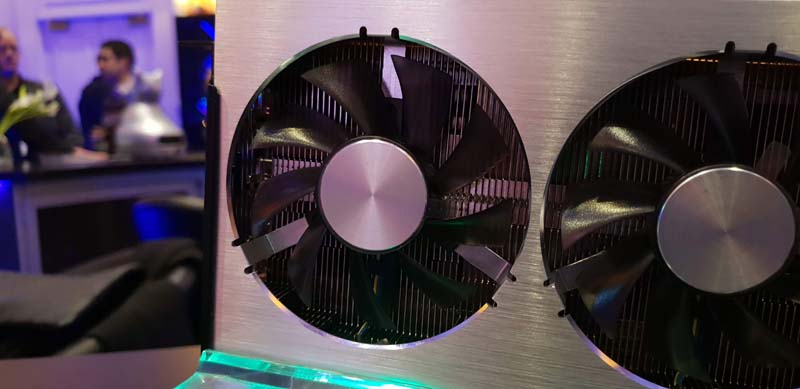 They've still got that cool Radeon R in the corner, much like we saw on their previous models, that much I do like.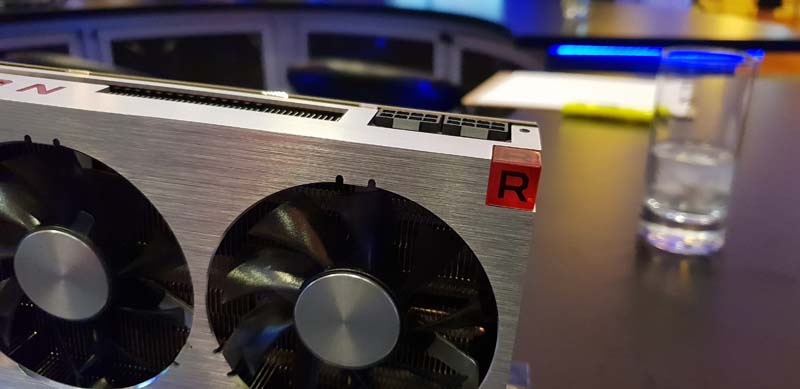 Backplate
While the "unfinished" look of the fan shroud doesn't do much for me, it seems AMD got it right on the back. This backplate is drop dead gorgeous and the brushed metal finish makes much more sense here. They've kept the Radeon logo simple, and clean, and I hope this persists to the retail release.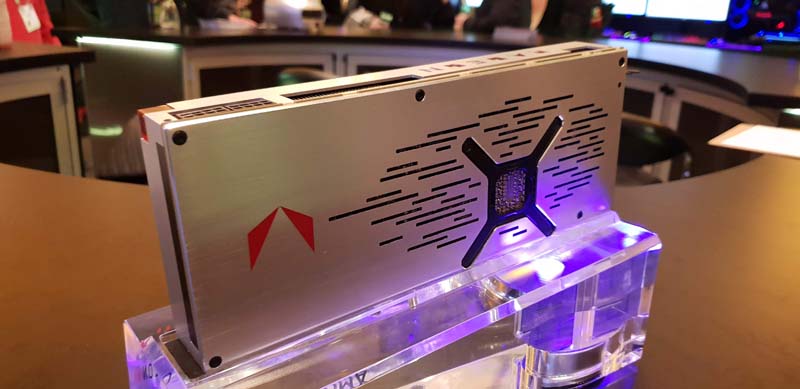 The GPU its self is the Vega 20, with 2840 cores, 240 TMUs and 64 ROPS. It'll come with 16 GB of HBM2 memory and a 4096 memory bus. Is this card worth $699? Well, I can't wait to get one on our test bench and find out. Even more so, I can't wait to see custom cards from partners with their more tried and tested cooler designs.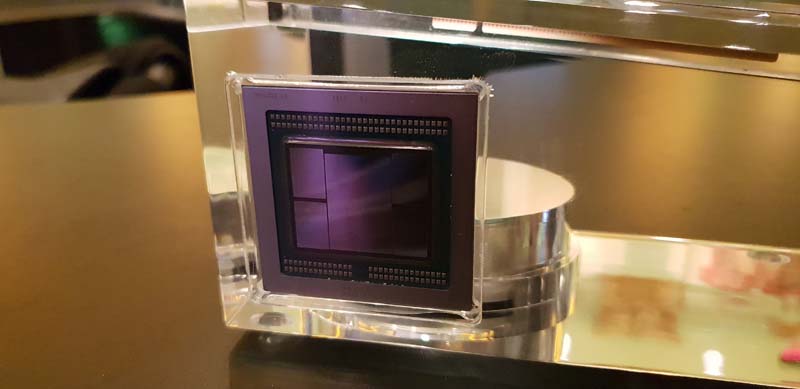 Thoughts?
What are your thoughts on the design? Let us know in the comments!
---
CES 2019 Sponsors
We would like to thank our wonderful sponsors. We wouldn't be in Las Vegas without their support. Of course, this allows us to provide coverage of the show for you, our lovely readers!  So, thank you to all the wonderful people at SuperO (Supermicro Gaming), Arozzi, EK Waterblocks, Patriot, ASUS RoG, Silverstone, AKRacing, and 1MORE.
---
CES 2019 Coverage
We're here in Las Vegas once again, and we are checking out the latest technology and innovations presented by companies from around the world! Of course, for all the latest coverage from us at CES 2019 and beyond, check out our very own Facebook and Twitter pages. Furthermore, check out our YouTube channel for the latest 4K video coverage. Links provided at the bottom of the page. Want more CES 2019 coverage? Check out the eTeknix CES 2019 News Feed Here.