We Happy Few Will Release In Australia After Ban
---
---
---
Mike Sanders / 5 years ago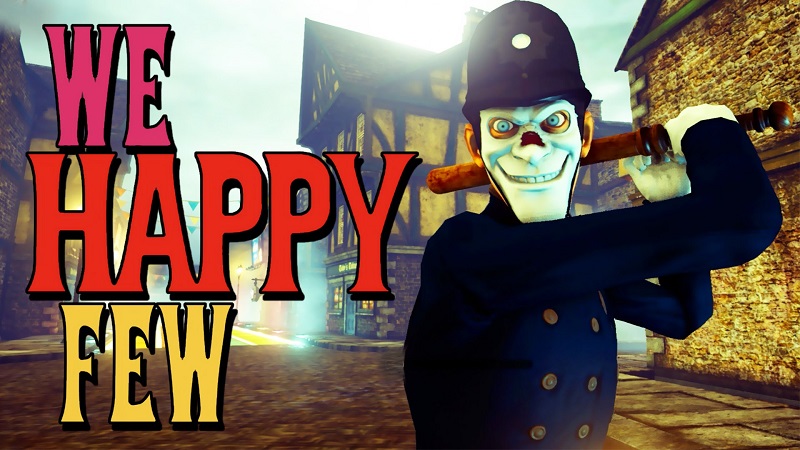 Australia Censor Board Passes We Happy Few After Initial Ban
In terms of ratings and classification Australia has some of the strictest rules out there. They are very firm in their stance on the depiction of drugs and drug taking in the same way that Germany is firm on the depiction of Nazi imagery. As such, given that We Happy Few has drugs as a central theme, it's not entirely surprising that the game was initially refused a rating. This, by all intents and purposes, meant that the game was banned for sale.
In a report via Eurogamer though, following a successful appeal, We Happy Few will be available for sale in Australia!
Will Any Changes Be Necessary?
With the main issue being the depiction of drugs, we did wonder how they could get around this. I mean, it's not as if you can change one of the core devices of a game, is it? Well, the good news is that nothing has to be changed. The game will release exactly as it has throughout the world. Albeit, in this instance with an 'R 18+' rating. Well, with the help of a rather clever counter-argument to the ban.
At the appeal, the game's developer was able to successfully argue a case for the game. In it, they suggested that the game does not glorify the taking of drugs. If anything, drugs are depicted negatively in an Orwellian sense of the state controlling the population and ironically you are fighting against this. Therefore, if anything, the game is really anti-drug taking.
That's Not Even A Lie!
The choice for the subject of the appeal was smart. Why? Well, because it's entirely true and it doesn't stretch the truth even slightly. So, I guess we can call this a 'joyful' (ha!) ending for all concerned here. We Happy Few will release unedited in Australia and the classification board are satisfied that it isn't a love story to drug taking.
What do you think? Is this the correct decision? In addition, what do you think of the game as a whole? – Let us know in the comments!