Harmonix Claims Rock Band 4's PC Audience is Too Small
---
---
---
John Williamson / 7 years ago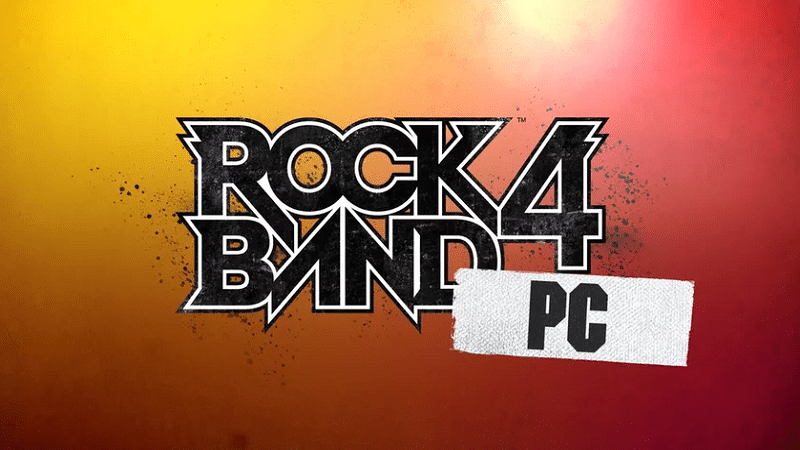 Earlier today, we reported on the news that Rock Band's 4 Fig campaign had ended and only managed to amass 52 percent of the whopping $1.5 million target. Since then, Harmonix has released a final update explaining why they believe the crowdfunding campaign wasn't a successful venture and said:
"How do we feel about the end of the campaign? Disappointed, obviously. There's no shortage of people at Harmonix who love Rock Band, and some of us got extra excited at the prospect of bringing back RBN, and even more about getting the chance to expose RB to a brand new audience."

"But at the same time we learned exactly what we needed to learn: there doesn't seem to be enough of an audience to make Rock Band for PC a viable project for us right now. We're committed to supporting and improving RB4 on consoles. To be clear, we raised nearly $800,000 via backers and investors; it's an impressive showing of support from our community and for our brand. But as an independent developer we have to be careful about how much money and development time we risk on a project we're not sure has a big enough audience, and crowdfunding allowed us to (among other things)* judge the market fit for Rock Band PC."
According to Harmonix, the main reason for failing to reach the funding target was due to a lack of enthusiasm in the PC market. At first glance, this seems a little bit rash and trying to blame consumers for not investing. There's a huge array of reasons why PC players were sceptical of backing the project. Firstly, the $1.5 million target is quite substantial and might have deterred people from backing smaller amounts. Even though Harmonix is now an independent company and no longer associated with Viacom/MTV, it's difficult to shake off the past business arrangements. By this, I mean consumers don't perceive Harmonix as a cash strapped company struggling to pay for development costs. On another note, why did the company decide to use Fig instead of Kickstarter?
To be fair, Harmonix has directly addressed the key questions about their funding campaign in the latest update and it's well worth reading before making your own opinion.
Thank you to RobotBrush for providing us with this information:
@jwilliamsona47 @Se7en_Sword https://t.co/VKsykOkOqy

— lashman (@RobotBrush) April 6, 2016
Do you think Harmonix has a valid point, or are they blaming consumers for being wary of their crowdfunding project?