Harrison Ford Injured in Plane Crash
---
---
---
Bohs Hansen / 8 years ago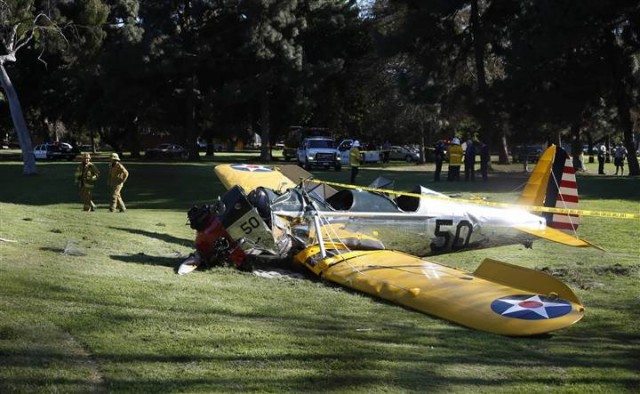 The man who flew the Millennium Falcon was involved in a plane crash yesterday, but luckily he's alright. Harrison Ford managed to land his plane on a nearby golf course with what experts describe as exceptional piloting skills.
Harrison Ford is battered but okay after the crash landing on Thursday. He was flying his vintage World War II training plane when it lost engine power and he had to crash land on a California golf course where he even clipped a tree on the way down. He still managed to land the plane 'intact'.
https://twitter.com/ChefBenFord/status/573649772583591937
The 72-year-old actor was conscious and breathing when the rescue crews arrived at the scene where he was stabilized and then taken to a hospital. Sources have told NBC News that Ford slammed into the plane's console and control stick and that he underwent surgery Thursday night. He suffered a broken arm and a nasty gash to his head, among other injuries.
There are those who try to use the news to push their own agenda, about the retro planes safety and close proximity to residential areas, but there is no doubt that Harrison Ford pulled off an amazing landing in a difficult situation. The rest is a matter for another time.
We're happy that he only suffered minor injuries and wish him a speedy recovery.
Thanks to NBC for providing us with this information