Harvard Engineers Create World's Tiniest Radio
---
---
---
Ron Perillo / 4 years ago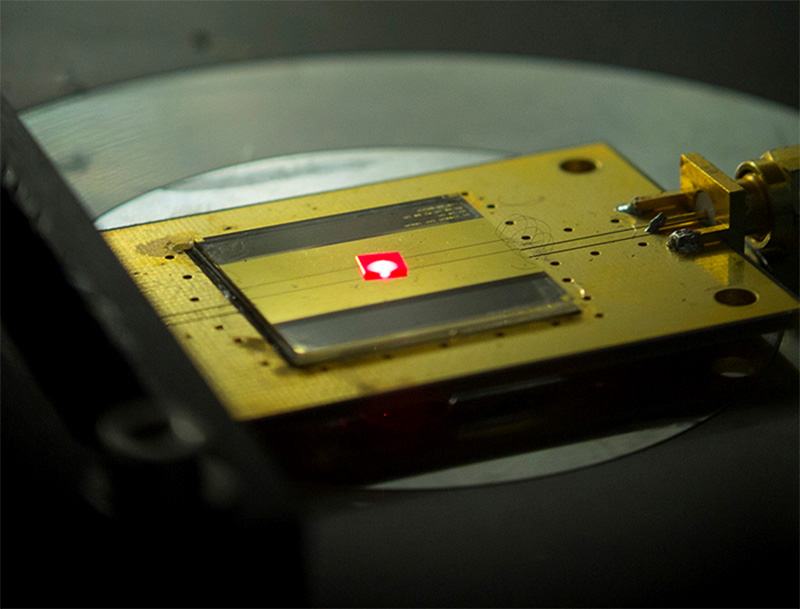 A team of researchers the John A. Paulson School of Engineering at Harvard have announced that they have created the world's smallest radio receiver whose building blocks are the size of two atoms and made with pink diamonds.
Radios essentially have five basic components: power source, receiver, transducer (for converting high-frequency electromagnetic signals to low-frequency current, speaker and tuner. With the tiny radio, the researchers took advantage of tiny imperfections in diamonds called nitrogen-vacancy centers which they created by replacing one carbon atom in a diamond crystal with a nitrogen atom and then by removing a neighbouring atom. These nitrogen-vacancy centers are powered with green light from a laser and emits red light from the radio signals it receives which then is converted into current by a photodiode which is converted to sound through a speaker. An electromagnet can be used to change the radio station and dial the receiving frequency.
The technology was not created by the Harvard engineers as a matter of exploring novelty but actually has a significant potential impact in many fields from medicine to quantum computing and space travel. The properties of diamond make it able to withstand significant heat and the team themselves have conducted tests successfully where the radio was still playing music even under 350 degrees Celsius. Diamonds are also bio-compatible, making them ideal for future high-tech implants.