Hauppauge HD PVR Gaming Edition Review
---
---
---
Peter Donnell / 9 years ago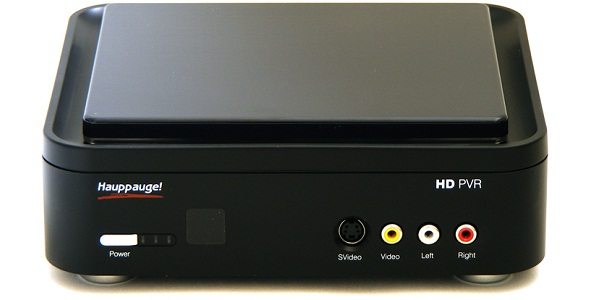 This week I've been taking a look at this simple little box of tricks, the HD PVR Gaming Edition from Hauppauge, a device that lets you capture video footage from your favourite games consoles and similar devices.
Hauppauge have been creating devices that bring TV to PC's for about 20 years now, they are still the worldwide leader in developing and manufacturing TV tuner and broadcast receiver products for PC and have had much success of the years with their well established flagship product WinTV, so if anyone should know how to make a system that hooks an AV device into your PC, it should be Hauppauge.
"Record your Xbox 360 or PS3 game play in HD. Upload and share your best games online!"

"Record from your PS3 or Xbox 360 to make video recordings of your best game play. Upload your favorite games to YouTube in HD and share them with other gamers online! Or make a high definition movie of your game play to share with your friends or use it to discuss tactics with your clan members!"

"You can also play them back onto your PC screen, transfer them over your home network for playback on a PS3 or Xbox 360."
There are quite a lot of options on offer for gamers to capture their latest kills, hottest laps and classic moments, a quick look on YouTube will turn up a seemingly limitless number of videos from Call of Duty, Halo and hundreds of others.  There are a lot of options available when it comes to what you can use for capturing your footage, and nearly something for every price range too, most of which look a lot less user friendly than the Hauppauge, which is one of the few on the market that comes in a set top box format.
Come and read the next few pages where I will be taking a closer look at what this HD-PVR has to offer.