Hearts of Iron III Review
---
---
---
Ryan Martin / 12 years ago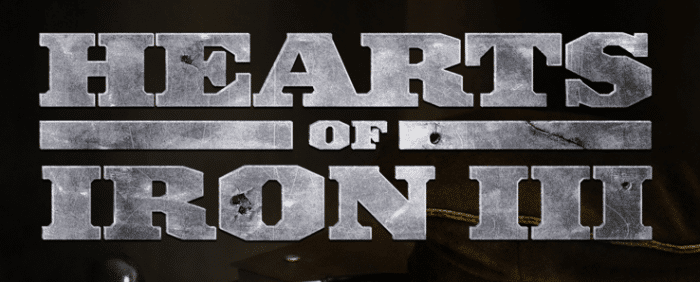 Hearts of Iron III, the third installment of the "Hearts of Iron" series, is a comprehensive World War II strategy game that lets the player take command of any existent nation in the world between the years of 1936 to 1948.
Unlike many games Hearts of Iron III is unique in the sense that there is no specific route or objectives to completion that have to be undertaken: You can lead the Germans to World domination or you could avoid starting World War II altogether, the outcomes are almost entirely random each time with the user being able to have substantial influence.
The game is focused around the concept of there being three key power holding factions. Axis, Allied and Comintern. The most powerful faction is determined by which one has the most Victory points by 1948, Victory points are achieved from holding strategic territories most of these are capital cities or industrial centres like Berlin and Moscow.
The user has to manage the key aspects of his or her chosen nation. You can manage your economy and domestic production of both military, consumer and industrial goods. Players can dabble with diplomacy as well as domestic and international espionage, technological development, research and domestic politics.
Hearts Of Iron III is made by Paradox interactive and is based off the Clausewitz Engine which is used in the other successful strategy titles Europa Universalis III and Victoria II. The game was released in late 2009 but has been constantly updated with new downloadable content and patches since then, although we will review the standard version of the game.
Multiplayer is an option, but due to the complexity of the gameplay and buggy nature of the multiplayer it is not very popular. This also makes finding an online game almost impossible and hence we weren't able to review the multiplayer.
System Requirements
Operating System: Microsoft® Windows® 2000/XP/Vista/OS X 10.5.8*
Processor: Intel Pentium IV 2.4 GHz or AMD 3500+ (quad core)
Memory: 2 GB of RAM
Hard Disk Space: 2 GB
Video Card: NVIDIA GeForce 8800 or ATI Radeon X1900 videocard
Sound: Direct X-compatible sound card
DirectX: Direct X 9.0
*This game is one of few games that works on the Mac OS, but the system requirements are different so please check them
here.