HEATKILLER IV Pro Water Blocks for AMD TR4 Now Available
---
---
---
Ron Perillo / 4 years ago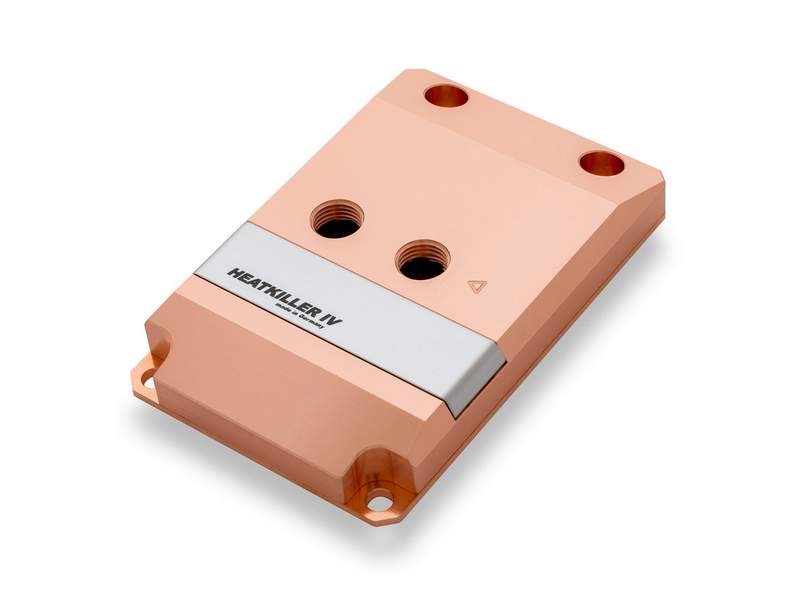 German cooling manufacturer Heatkiller has announced that their new HEATKILLER IV water-cooling blocks for AMD Threadripper TR4 and Epyc SP3r2 sockets are now available. These are available in four different variants, two of which have see-through acrylic and two are solid copper units.
HEATKILLER IV PRO Acrylic Top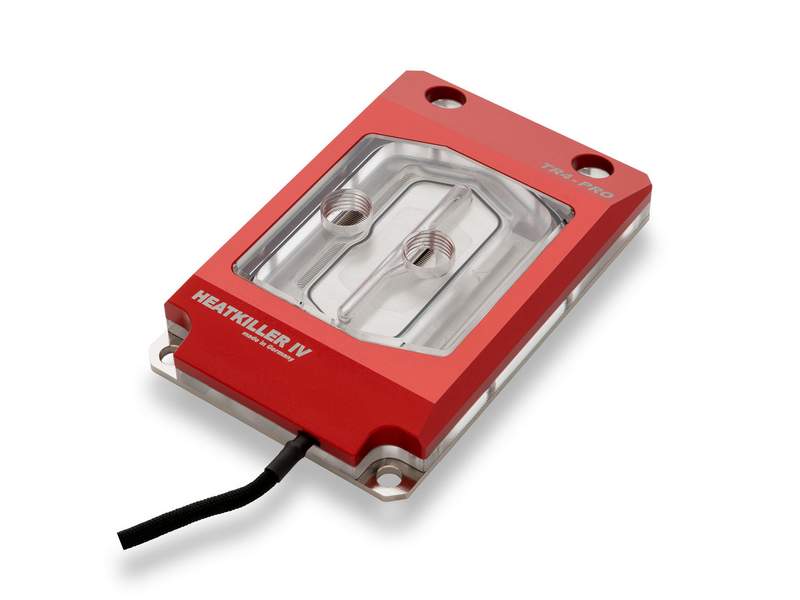 The Acrylic Top versions come in black or red colours with a large acrylic part made of thick Plexiglas GS so users can see the coolant pass through. The cold plate itself uses Nickel-plated copper while the black or red cover parts use anodized aluminium. The mounting system on the other hand uses nickel plated brass.
The see through Plexiglass part is also lined with RGB LEDs and can be connected to an available motherboard header. After which, users can synchronize it with either ASRock, ASUS, Gigabyte or MSI's RGB LED implementation software.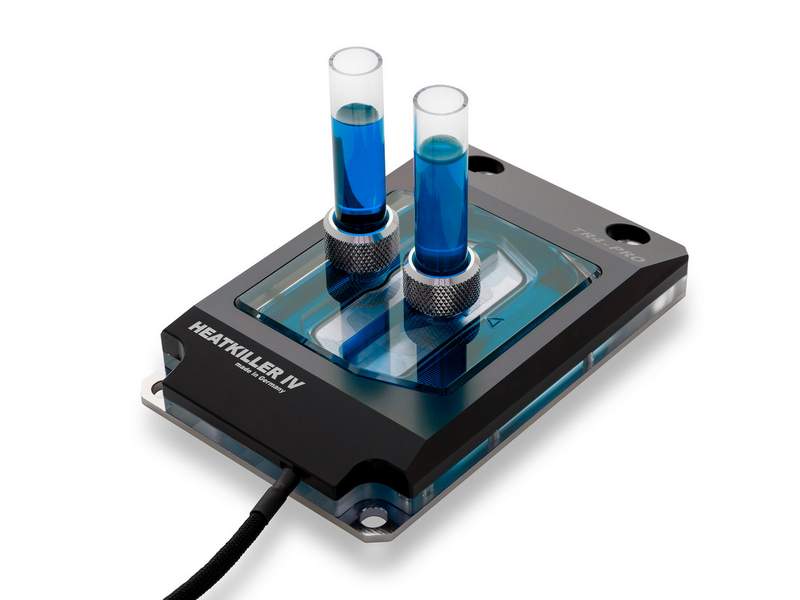 The entire block measurse 118 x 78 x 18mm so it is actually low profile compared to other blocks. The unit itself weighs 500 grams and has two standard G1/4 ports which are 25mm apart.
These Acrylic Top versions are available for 99.95€ with VAT directly from watercool.de.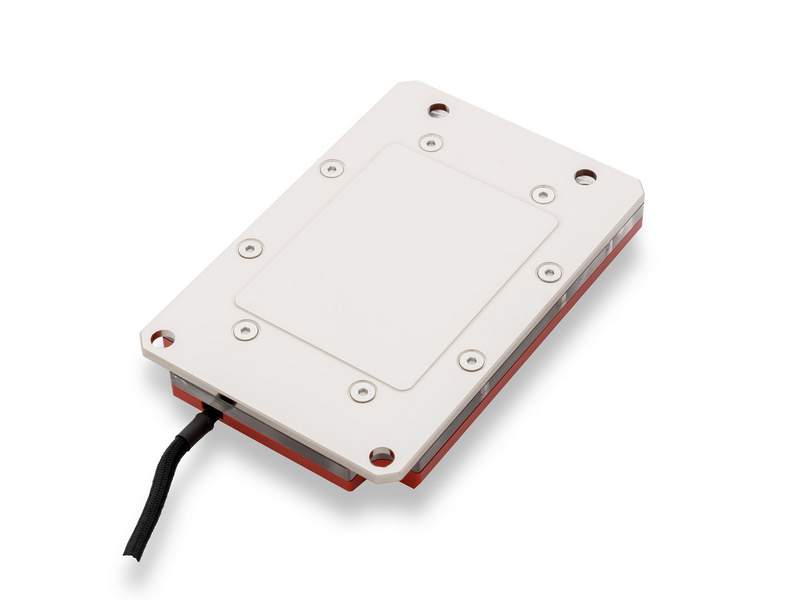 HEATKILLER IV PRO Solid Top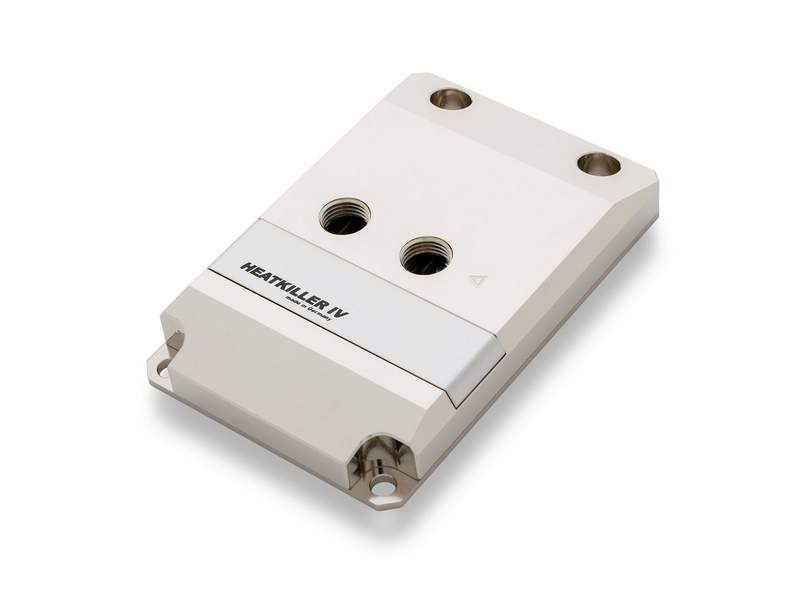 The solid top versions have a similar shape but obviously lack the RGB LED and see-through element. Nonentheless, they use the same cooling engine and are quite gorgeous in their own right. These solid top versions are available in pure copper and in a copper nickel variant. The only difference is that one is fully nickel-plated but both are copper underneath.
Like the Acrylic Top versions, these use nickel plated brass easy mount systems but are slightly heavier due to being solid copper at 900 grams. They also measure 118 x 78 x 18mm with the same pair of G1/4 ports available.
The Pure Copper version costs 89.95€, while the Copper Nickel version costs  99.95€.