Henry Cavill Shows His Love for Noctua's Brown and Beige Fans!
---
---
---
Mike Sanders / 1 year ago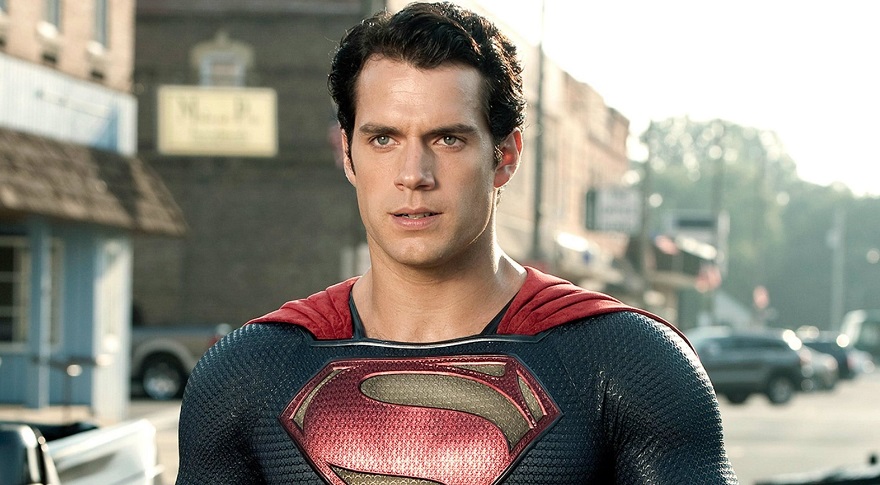 While I daresay that some of you reading this are perhaps more familiar with his wide variety of acting roles, it's well-known within the tech community that Henry Cavill is a bit of a geek. Well, by a bit, he likes PCs, World of Warcraft, and Warhammer 40K. – The only thing that seems to be missing from this is a declared interest in Star Trek, Star Wars, and Dungeons and Dragons (which I daresay he may have already expressed!)
I should note though that this isn't a criticism. In fact, he's very open about the fact that, deep down, he's a nerd. A fact well highlighted back in 2020 when he posted a video online showing him building his very own gaming PC. – Two years on though and it seems that he's decided to give his system a bit of an upgrade. Taking to his Instagram channel, Henry Cavill has seemingly endorsed his love for Noctua's brown and beige cooling solutions by upgrading his AIO to them!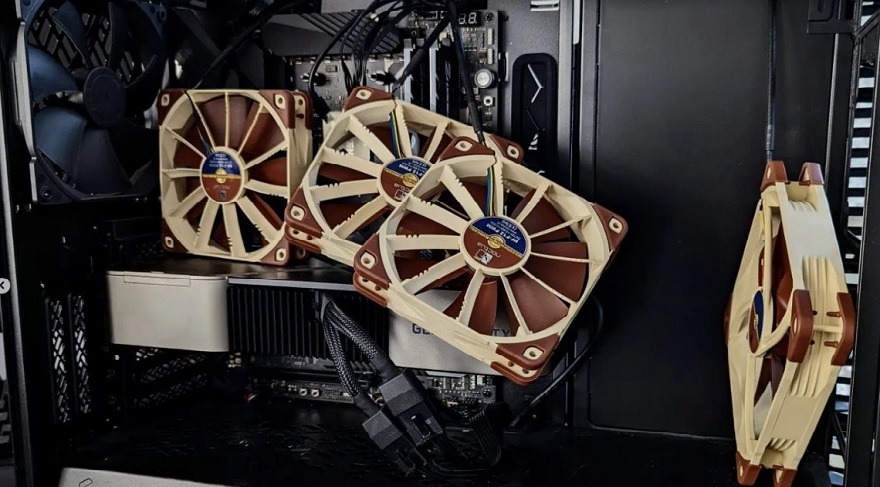 Henry Cavill is Officially a Noctua Fan (Not Literally)!
Following various images posted to his social media account, Henry Cavill reported that he has had to replace his NZXT Kraken Z73 AIO cooler due to it not performing as well following the extensive travel his PC undergoes with him.
Now, in this regard, let's quickly clear two things up. Firstly, yes, he takes his PC pretty much everywhere with him. And yes, in addition, he is right when he says that AIO liquid coolers don't often fare too well under heavy and/or unfriendly transit. Airlocks, for example, can be an issue!
While replacing the cooler, however, it seems that he decided to undertake an 'upgrade' by replacing the original fans for some from Noctua! – And not even the Chromax.Black ones. It seems that, like me and many others here at eTeknix, Henry Cavill rather likes the traditional beige and brown of Noctua cooling solutions!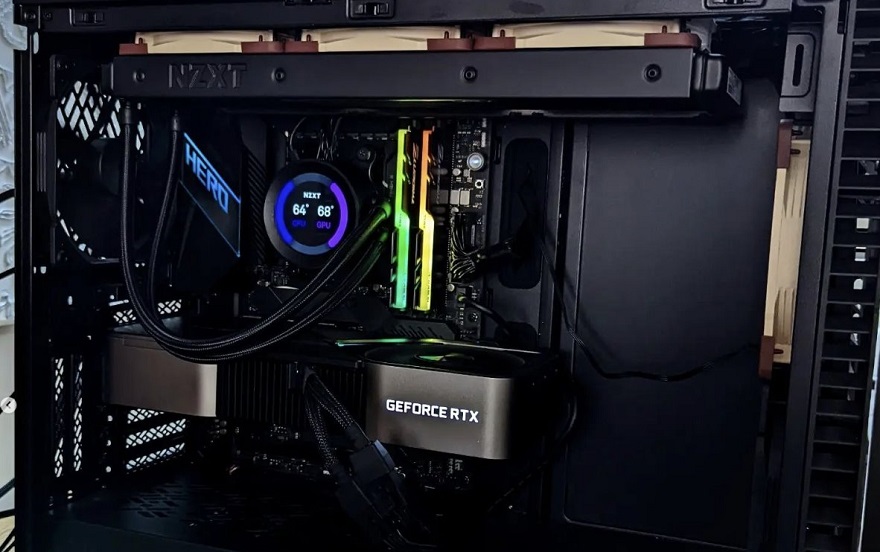 What Do We Think?
Well, while more pleasing on an aesthetic level (to me at least), it seems that Henry Cavill has, once again, made me raise some eyebrows with his decisions. Firstly, I can't help but note that he only seems to have had four fans. What did he do with the fourth? Well, he's fitted it at the front which has sadly required one of the original case fans to be left there. It's not obvious (as per the picture above), and it is just my opinion, but if I only had four to work with, I think I'd have used the last as a replacement for that singular rear exhaust.
Secondly, he's gone for the somewhat more unorthodox sandwich approach to the fans on the AIO radiator. – Although there's nothing wrong with this pull methodology per se, it is far more common practice to have the fans on the underside of the radiator in a 'push' configuration. Albeit, on an aesthetic level, I think I rather like this.
Thirdly, from what I recall was a Ryzen 9 3900X (which he admittedly may have since upgraded), a 64C temperature reading seems a little on the toasty side to me. No, no obscenely hot. And certainly not under full-load, but still… Let's just hope he didn't take this picture when it was idling because, if he did, I suspect he may have left the plastic cover on the contact plate to be hitting 64C with an AIO as excellent as the NZXT Kraken Z73.
Overall though, as someone who is clearly an enthusiastic amateur, I'm impressed with Mr Cavill's work here. And no, not just the Noctua fans, but while he makes some questionable choices, he at least has a go at doing it himself, and, by and large, with a lot of success too!
What do you think though? Are you impressed with Henry Cavill's PC-building skills? – Let us know in the comments!