The HGST 10TB Hard Drive Is Almost Here
---
---
---
Bohs Hansen / 6 years ago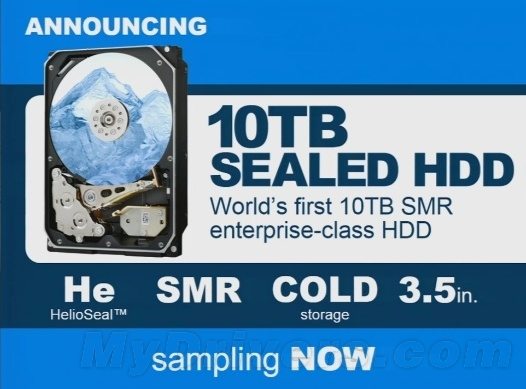 It's been about six month since we last reported on the HGST 10TB drives as they were introduced, and now it looks like they're finally about to hit the market.
The UltraStar HelioSeal drive will feature a seven platters design with 1.43 TB of capacity on each of them. The new hard drive makes use of the modern shingled magnetic recording technology and is filled with helium inside for increased recording density, a longer life, and very low noise output.
We don't know the full specifications yet, but the 3.5-inch form factor SATA 3 drive will offer 128 MB of cache, a five-year warranty, two million hour meantime between failure (MTBF) rating, and Instant Secure Erase features.
These new 10TB helium filled drives should be released by the end of Q1 2015, but they aren't the only one in the works.
One 10TB drive is hardly enough and HGST is planning a second drive. The yet to be announced drive will use increased recording density and allow the drive to achieve the capacity with just six platters, 1.66 TB each. No word on features or pricing as of now.
Thanks to Hitechreview for providing us with this information