HGST Deskstar NAS 6TB 7200RPM Hard Disk Drive Review
---
---
---
Bohs Hansen / 7 years ago
Introduction
---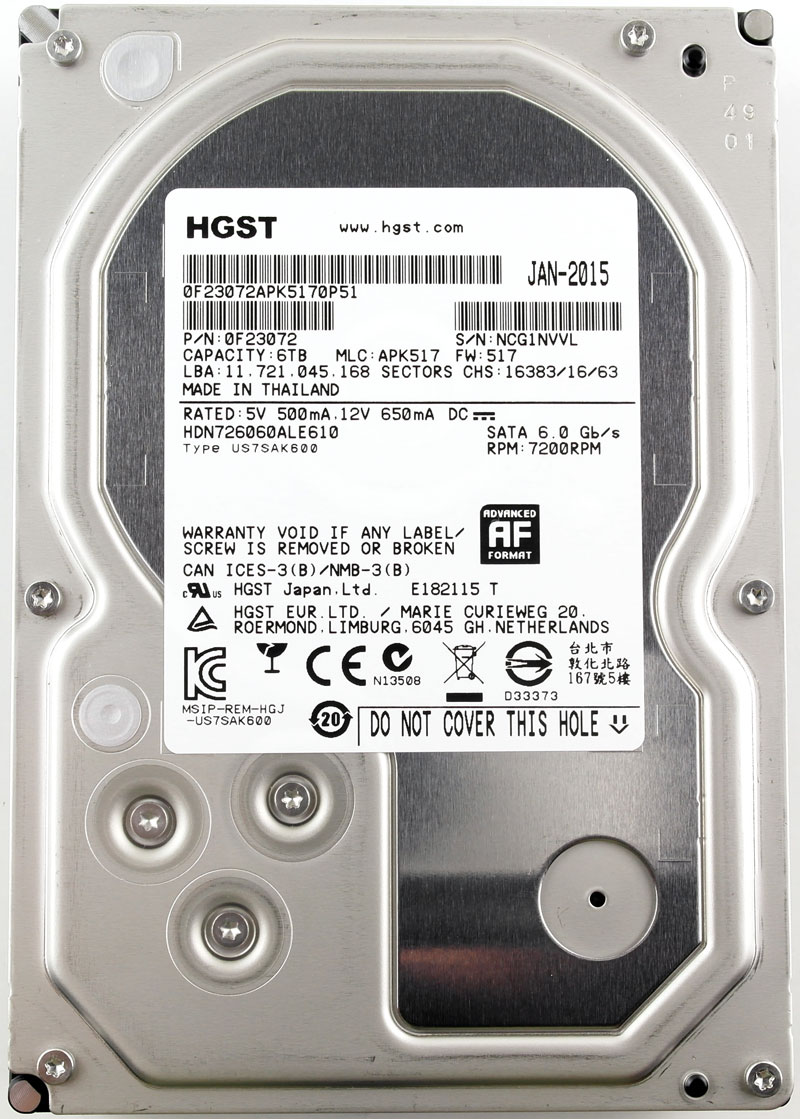 There aren't that many hard disk drives on the market so far that are specifically designed for use in NAS environments, but there are a few. Today I'm taking a closer look at the HGST's Deskstar NAS 6TB HDD that is just such a drive and will put it through a thorough testing process.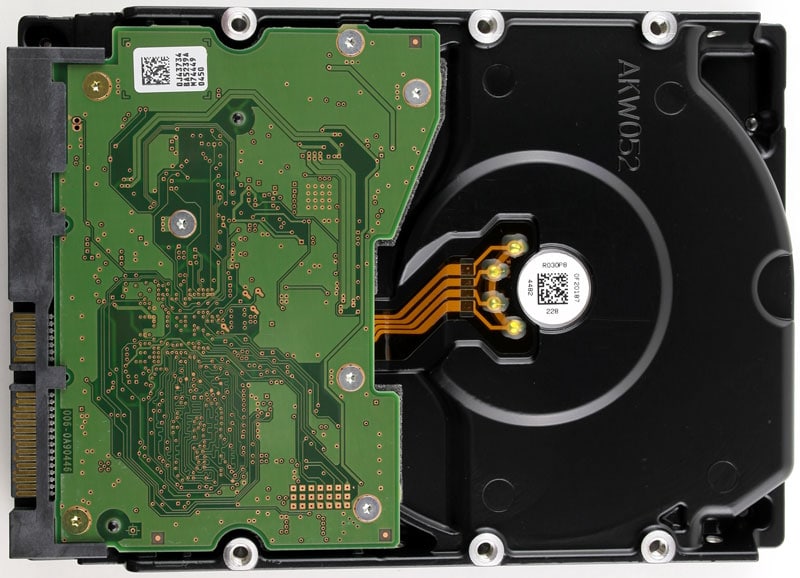 The Deskstar NAS hard drive is a 7200 RPM 3.5-inch hard drive that provides an exceptional blend of reliability and performance, making it an ideal solution for both consumer and commercial desktop NAS systems. HGST has quite a bit of experience in the enterprise sector where they are the market leader in more than one field.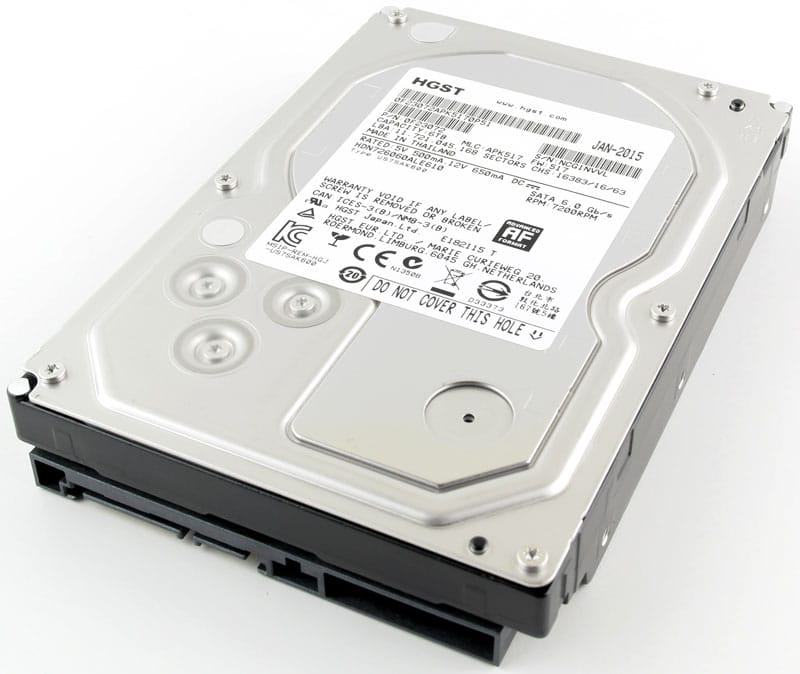 They took that experience and created a high-performance NAS drive for those that aren't satisfied with the slow and silent approach to this market and the Deskstar NAS series kicks everything up a notch. Where most NAS drives will run at 5400 RPM, this one has a rotation speed of 7200 RPM and also double the cache that you'll find in competitors drives: 128MB.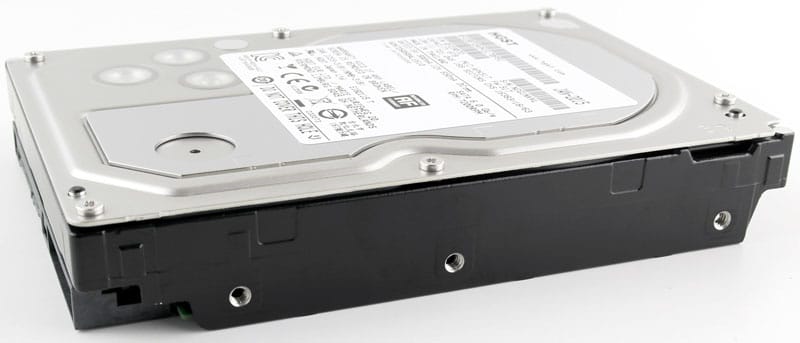 The higher spindle speed doesn't just mean that you get faster transfer rates, it also helps with the seek times bringing them down below 12ms. The end-result is a drive performing roughly 20 percent faster than the competitors. The HGST Deskstar NAS drive is designed to run in enclosures with up to 8 and even 10 drives for those who need a lot of raw storage.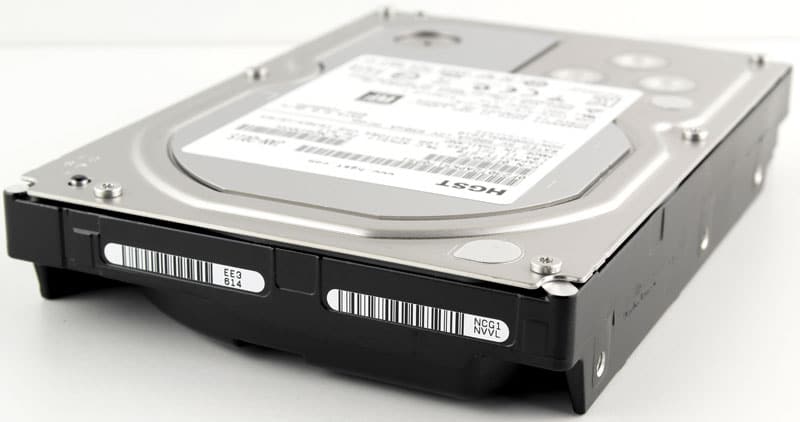 HGST's rotational vibration sensors (RVS) on the edge of the drive sense incoming vibration and adjust the head position to vibrate in tune with external waves. According to HGST, this can improve the drives reliability with up to 70%. The sensors don't just sense incoming vibration, they also predict them and in return the drive can compensate.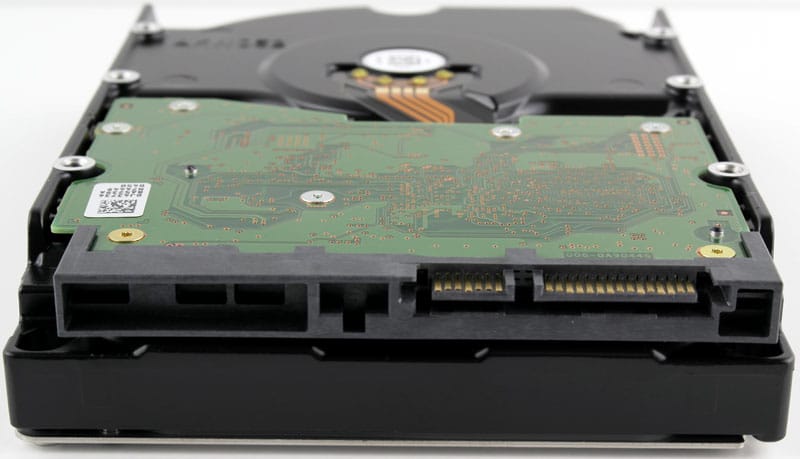 Vibrations can be a big issue for multi-drive enclosures and it's a thing one shouldn't forget. Not every drive is built for this and that's why the NAS lines of drives were created.
The HGST Deskstar NAS drive comes with a 1 million hour mean time before failure (MTBF) and it is backed by a 3-year limited warranty. The Deskstar NAS drive is available with 3TB, 4Tb, 5TB and 6TB capacity and you can also get them as two and four packs, making everything easier when you build your next system and need to fill it with fresh drives right away.