HGST Reveal 8TB and 10TB HelioSeal Hard Drives
---
---
---
Peter Donnell / 7 years ago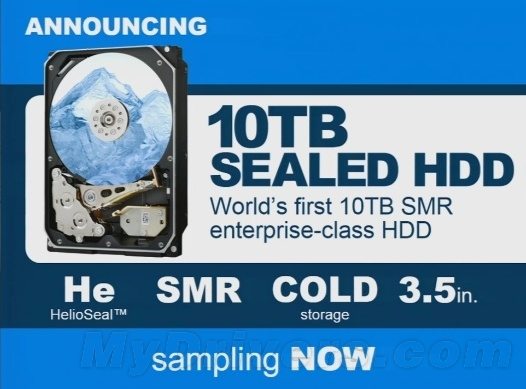 Western Digital's HGST subsidiary has just announced their new 8TB and 10TB hard drives and no, that second one isn't a typo. The new drives are part of their HelioSeal product line; a range of hard drives which are hermetically sealed in helium in order to reduce internal drive friction and power use.
HGST have already made the headlines over the last year with the launch of their He6 6TB hard drives, and with Seagate only revealing their 8TB drives two weeks ago, this new 10TB model puts HGST back in the lead. HGST expect to end production of air-filled drives used in corporate data centers by 2017, all of which will be replaced with helium filled product lines due to their improved performance.
Both the new 8TB and 10TB drives come equipped with a 128MB cache buffer, a five-year warranty, two million hour meantime between failure (MTBF) rating, Instant Secure Erase features and both drives are shipping and sampling from today. No words on prices, but you can bet that they will be incredibly expensive. We're expecting them to come in around the £250-£300 mark for the 8TB drive and £350-£400 for the 10TB model.
Thank you Chiphell for providing us with this information.
Image courtesy of Chiphell.