Hidden Cutscene From Metal Gear Solid 5 Mysteriously Appears
---
---
---
Mike Sanders / 3 years ago
Metal Gear Solid 5
Despite being nearly 2 years old now, Metal Gear Solid 5 was an excellent, but somewhat dividing edition to the series. Some loved the open world aspect, others couldn't forgive them for dropping David Hayter as the voice actor.
Despite the age, however, some truly weird has just turned up in game. A cutscene, not previously included, has randomly been triggered in the game and no one, not even Konami, knows why.
The cutscene
Although the cutscene was designed and included with the game, it wasn't ever anticipated to be released. Within the game itself, you are encouraged to get nuclear weapons as part of the online aspect. Designer Hideo Kojima, however, wanted to see if played on any platform would actually agree to a game wide nuclear scrappage. Of course, no one did.
In a report via GameSpot, the cutscene which has randomly become accessible, it discusses a worldwide nuclear disarmament.
Completely at random
In a matter of sheer coincidence, I am currently playing Metal Gear Solid 5 again. Well, more accurately I'm trying to complete it and as such, I can confirm the cutscene appeared to me. I just had a random radio message from Ocelot telling me to return to mother base and a quick load screen later, there were no more nukes in the world.
In my personal instance, I can confirm that I am nowhere near the end of the game, have never participated in the online mode/s and as such, the appearance would appear to be confirmed, at least by myself, as occurring entirely at random.
Why did it unlock?
No one knows, not even Konami who confirmed that at the very least, there are still around 10,000 nuclear weapons on the PC version of the game alone.
Either way, if you want to see it for yourself, either watch the video below or just go back to the game.
What do you think? Any idea why this video triggered? Did you have any nukes? – Let us know in the comments!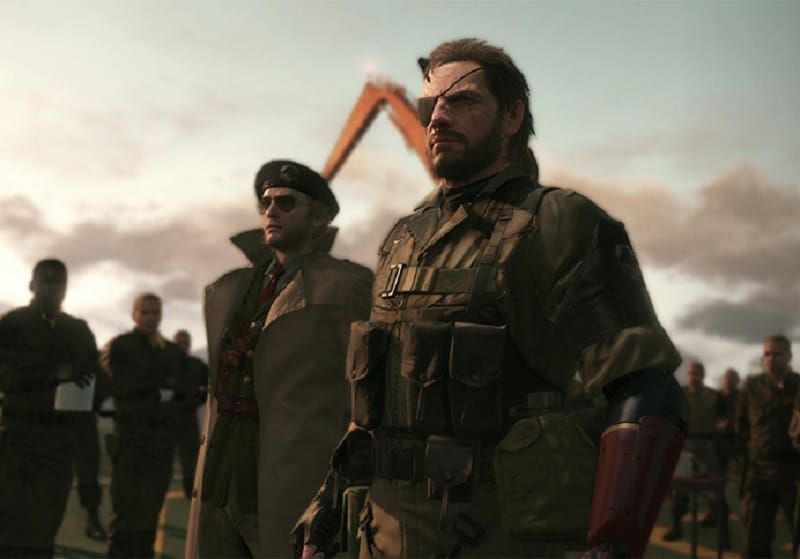 Support eTeknix.com
By supporting eTeknix, you help us grow and continue to bring you the latest news, reviews, and competitions. Follow us on Facebook and Twitter to keep up with the latest technology, share your favourite articles, chat with the team and more. Also check out eTeknix YouTube, where you'll find our latest video reviews, event coverage and features in 4K!
Check out our Latest Video