Hidden Planet Set to (maybe) Obliterate Earth on September 23rd
---
---
---
Mike Sanders / 5 years ago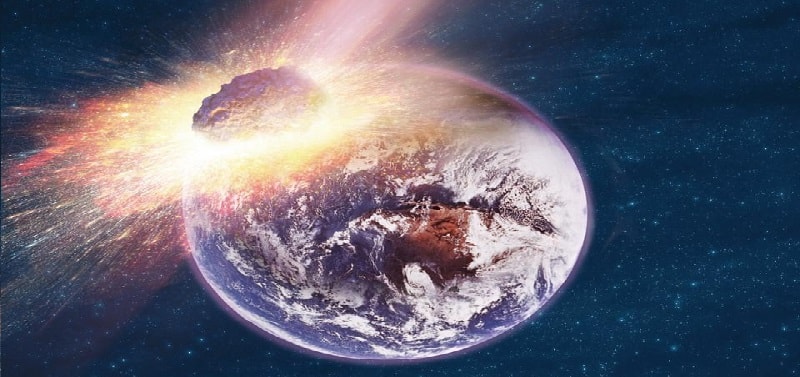 The End is (probably not) Nigh!
Are you looking forward to your weekend? Planning on having a good time? Well, hopefully, you won't let the apocalypse get in your way. Yes, another doomsday prediction is approaching. So, is it time to repent your sins or is this just another crackpot with a tinfoil hat?
The Nibiru theory has stated that within our solar system, there has been a hidden planet. Planet X, just in case this wasn't sounding science-fiction enough for you. This Planet X, based on prophecies from the bible is set to collide with Earth by this Saturday.
The Prophecy of Planet X
Firstly, I'm copyrighting that sub-heading, so hands off.
The Nibiru theory has existed for some time, however, recent events in the world have triggered some to suggest it's coming this weekend.
The bible sayeth in Revelation 12:1: 'A great sign appeared in heaven; a woman clothed with the sun with the moon under her feet and a crown of 12 stars on her head. And being with child, she cried out in her travail and was in anguish of delivery.'
Here endeth the lesson.

Ok, so doesn't sound too terrifying, but why does this suggest the world is ending? In a nutshell (or case), it's the fact that a few barely notable people have made high-profile announcements declaring so.
In a report via the Metro, self-declared mind reader David Meade, who incidentally subscribes to the Niburu theory has said the above Bible passage confirms that we are all doomed on Saturday.
This gives you a little over 24 hours to contact Elon Musk to hitch a ride on his rocket.
How does a bible passage confirm that we're doomed?
Ok, well Mr. Meade has said the following:
The 'sign appearing in heaven' is the solar eclipse which occurred last month.
The recent hurricanes in American and the Carribean reflect the 'cosmic ballet' ushering the end of the world.
Well, I'm convinced!
The truth of the matter is that practically every notable scientist has said that this is all a load of rubbish. So don't go on a murdering spree, don't max out your credit cards, don't have that affair you've always thought of. The vast likelihood of the world ending on Saturday is no greater than at any other day in the year.
If you do however feel like changing it and going out with a bang, at least you may not have to worry about the hangover the next day. Oh and about maybe escaping earth in a rocket, perhaps not such a good idea after all.