HighPoint Announces SSD7101A-1 NVMe RAID Controller Availability
---
---
---
Bohs Hansen / 4 years ago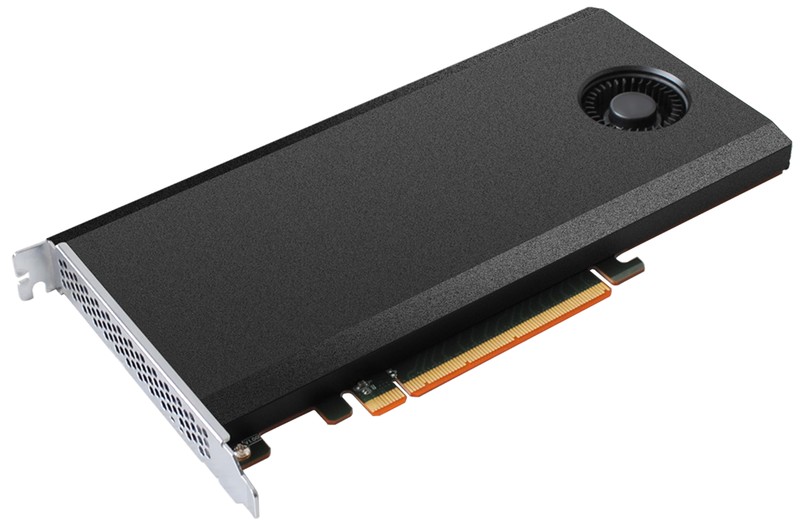 HighPoint has announced that they're now shipping the SSD7101A-1 NVMe RAID controller which means that you'll be able to get one for your system. The SSD7101A-1 is probably the fastest NVMe RAID solution that you can get right now. Even with single drives, the controller will deliver a better performance than your onboard solution.
A Dedicated Controller Beats Intel DMI 3.0 Any Day
Your onboard M.2 NVMe slots offer PCIe 3.0 x4 speeds, but it's a shared speed. SATA drives and USB ports use the same PCIe bandwidth and all that is sent through the Intel PCH before it reaches the CPU. A dedicated controller has a direct connection to the CPU with an x16 speed. That's a full 4x per drive for a maximum performance. It is in fact up to eight times as fast as an onboard solution, but it depends on the setup how big an impact it has.
A Bare version of the SSD7101A and SSD7101B
If you feel like this card looks familiar, it is because it isn't long ago that HighPoint released the SSD7101A and SSD7101B cards. Those are the same controller, but with pre-installed drives. This is the bare controller which allows you to install the drives of your choice.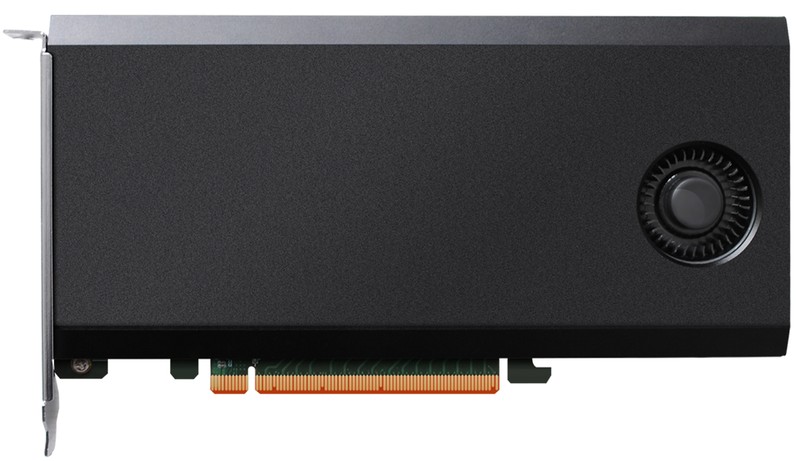 Independent and Stand-Alone NVMe Solution
The HighPoint SSD7101A-1 has another advantage over built-in solutions: You can use it in any system and without limitations. Well, you're limited by the amount of PCIe slots and lanes you have available, but that's it. It will work like a charm with both Windows or Linux systems.
Scalable Performance
The add-in card might only offer four drive slots for four times PCIe 3.0 Gen.3 x4 with 32Gbps. If that isn't enough, you can install multiple of the RAID controllers and link them together. That's up to 256Gbps performance from your storage array. That's tough to beat.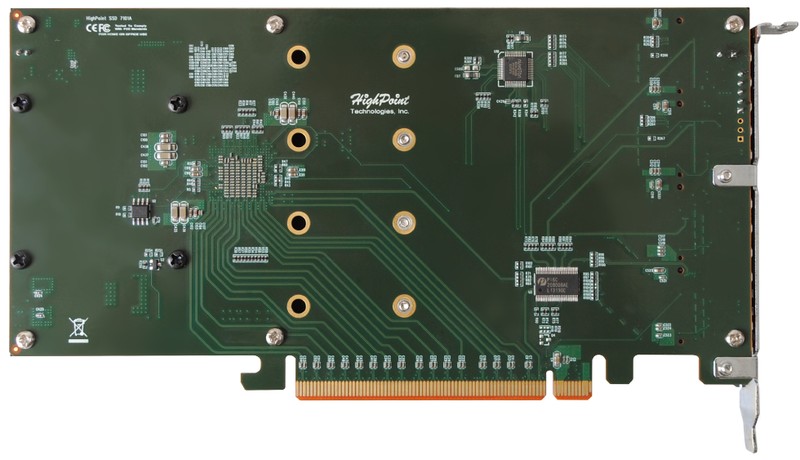 SSD7101A-1 Feature Highlights
Dedicated PCIe 3.0 x16 bus bandwidth
Dedicated PCIe 3.0 x4 bandwidth for each NVMe M.2 SSD
Over 8X faster than NVMe storage locked behind Intel DMI 3.0
Independent, Stand-Alone NVMe SSD Solution
Scale Performance across Multiple SSD7101A-1 NVMe RAID Controllers
Supports Windows & Linux Systems