Highspeed Cows Hit Glastonbury With 4GEE – "It's Udderly Fast"
---
---
---
Chris Hadley / 9 years ago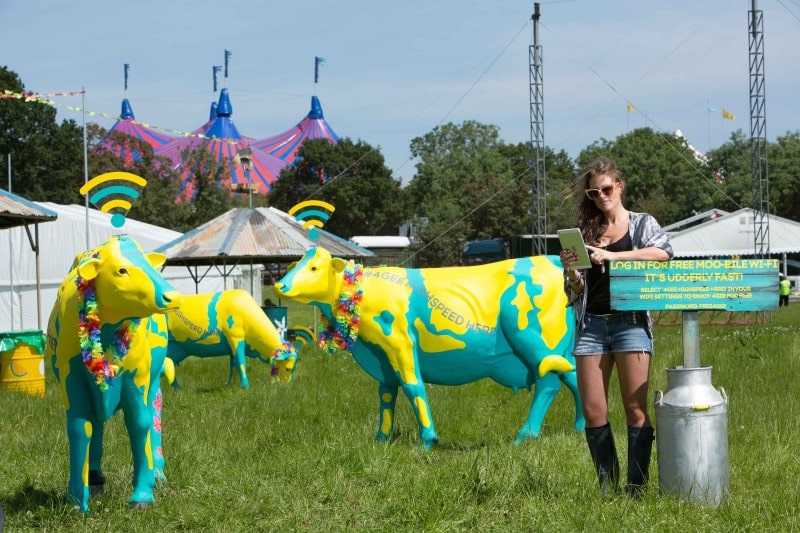 One of the most globally recognised music festivals – Glastonbury – has this morning kicked off in the Somerset hills of South-West England and like any other music festival, staying current is a fundamental value that organisers have to take into account. Keeping Glastonbury current is not just about ensuring that the headline acts are secured and that there is enough space to cram in over 135,000 people, as well as the tent space, food, 4000 toilets, 2m litres of water on tap plus the capacity to generate the 30,000 megawatts of electricity that is needed to power everything. In 2014 we need internet, and lots of it.
As social media is more on an integral part of our lifestyle and culture, EE have taken it upon themselves to provide as much of the festival with high-speed 4GEE internet as they can – all for free. Obviously wiring up a mesh network with a ton of access points is not going to be an easy operation so EE have instead created a herd of fibreglass cattle that stand around the site acting as wireless hotspots – allowing anyone with a wireless device to connect to them to upload their favourite photos, video clips and stories to the rest of the world whilst not worrying about a mobile signal.
The cow design came as inspiration from the award-winning herd of cattle that reside at Worthy Farm and keeping in with the Glastonbury ethos, the entire herd have been hand painted by one of the festivals legendary artists – Hank, after which they are placed in key locations around the site to provide high-speed wireless to as many people as they can.
Running from 10am to 10pm each day from Thursday to Sunday, the WiFi enabled cows are just one part of the infrastructure that EE are bringing to this years festival, with 100 contact-less payment terminals stretching across the 25 main bars, along with 'Cash on Tap' facilities for EE customers, where they can pay for items up to the value of £20 as long as they have a compatible phone.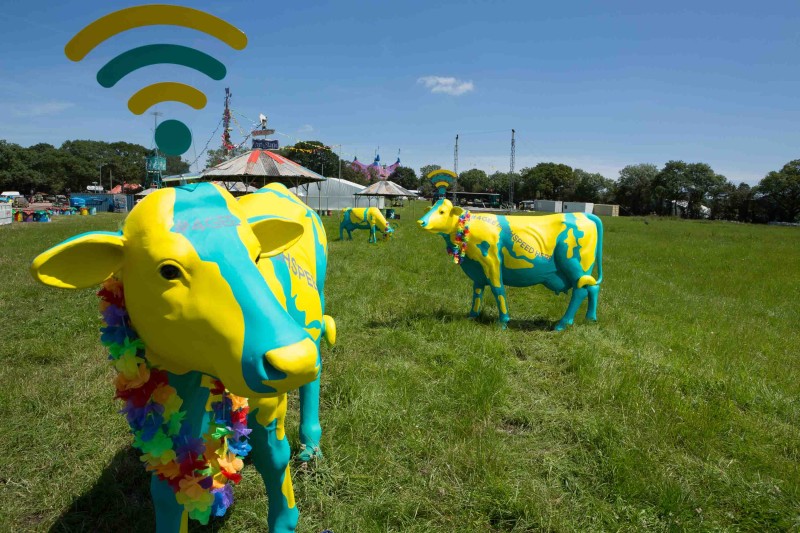 Source & images courtesy: EE