HIS Radeon HD 7870 IceQ 2GB Graphics Card Review
---
---
---
Andy Ruffell / 9 years ago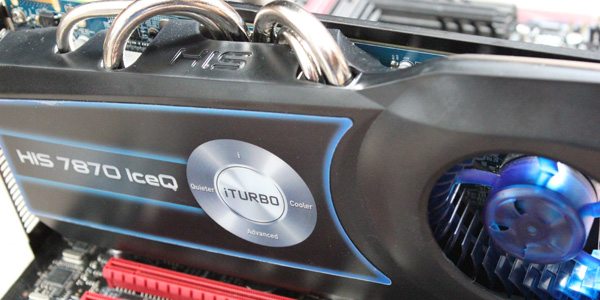 The 7800 series from AMD has been a huge success as it offers some of the best price vs performance that we've ever seen in the graphics world, and working on the sheer acomplishment that AMD and their partners have had with this card, we've gradually seen custom solutions being released to the market from a variety of manufacturers, with a variety of unique features.
HIS seem to be one of these magical companies who remain quiet throughout the year and then straight away, end up releasing a large selection of custom cards with a variety of overclocks and custom cooling designs. It seems that the 7000 series of cards has certainly served them well by allowing them to showcase these cards to the masses and today sees them giving the IceQ treatment to the Radeon 7870.
The IceQ range of coolers are some of the best we've ever used at eTeknix as they offer cool and quiet operation while not requiring masses of power to function and generally the graphics performance is second to none and this always gets us a bit excited to see how the new models perform.
Today is time for us to get hold of the 7870 IceQ to see if it can follow on from its predecessors and offer the same graphics and cooling performance that previous models from HIS have.
As per usual, we'll be taking a look at the packaging and bundle on offer, and then taking a closer look at the card to see how the IceQ cooler has been developed to give this card extra cooling performance over a reference design solution.
Once we've taken a look at all that's on offer, we can get straight into benchmarking to see if this card can give anything over a reference card in terms of performance.