Hitman DirectX 12 Graphics Performance Analysis
---
---
---
John Williamson / 7 years ago
 Test Systems and Procedures
---
Here is the test system used for graphics card reviews and game performance analysis:
Test System
Motherboard – Gigabyte X99-Gaming G1 WiFi LGA 2011-3 Motherboard
Processor – Intel Core i7 5820K at Stock 3.3GHz
RAM – 16

GB (4 X 4GB) Crucial Ballistix Sport DDR4 2400MHz

CPU Cooler – Thermaltake Water 3.0 

with Gelid GC-Extreme

Power Supply – BeQuiet Dark Power Pro 11 1200w
Main Storage Drive – Crucial M550 512GB
Chassis –

Lian Li T80 Test Bench

Displays – AOC U2868PQU 4K
Operating System – Windows 10 Pro 64 Bit
Driver Details
We always ensure the latest drivers are used at the time of testing to find each GPU's current potential. Instead of benchmarking the game on launch without mature driver support, we believe it's advantageous to wait until polished drivers from both AMD and NVIDIA are released to forge a more accurate picture.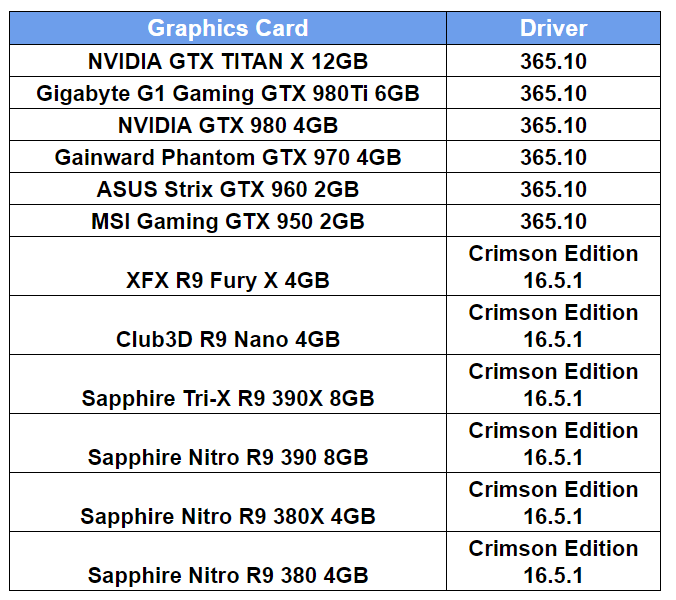 Games Used
Game Version
Prior to completing each performance analysis, we clearly outline the game version to inform the reader of the benchmarks before or after any major patches were applied.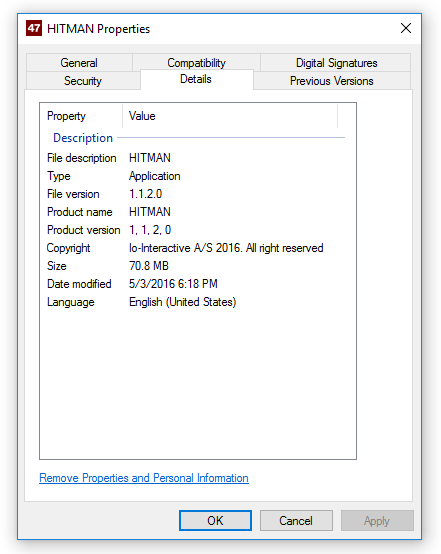 Test Procedure
As previously mentioned, Hitman's integrated benchmark, even after the latest patch, isn't working properly on NVIDIA hardware. This means I'm not confident that the information being displayed is accurate and there could be some major discrepancies between the benchmarking tool's data files and actual frame-rate. Therefore, I decided to dismiss the benchmark and monitor the frame-rate using Steam's overlay during the opening stages of the Paris mission. Throughout the testing procedure, I carefully observed the minimum and calculated the average frame-rate to provide a good indication of graphics card performance.
The game's options menu contains a huge array of graphical tweaks to choose from including Super Sampling, LOD, AA, Texture Quality, SSAO, Shadow Resolution and much more. This allows you to easily find a suitable balance between visual fidelity and a fluid frame-rate. As per usual, all the settings are dialled up to their maximum values apart from AA and any other exclusive technologies which favour either AMD or NVIDIA.  Please note Super Sampling is disabled because it has a dramatic effect on the frame-rate and isn't recommended unless you own a dual card configuration. Initially, I ran the first tests with Render Targe Reuse enabled before realising this option caused severe hitching and wild framerate fluctuations. As a result, I decided to erase all of these results and start from afresh with this unusual option disabled.