HoloLens Developer Warns of Overheating Issue
---
---
---
Ashley Allen / 7 years ago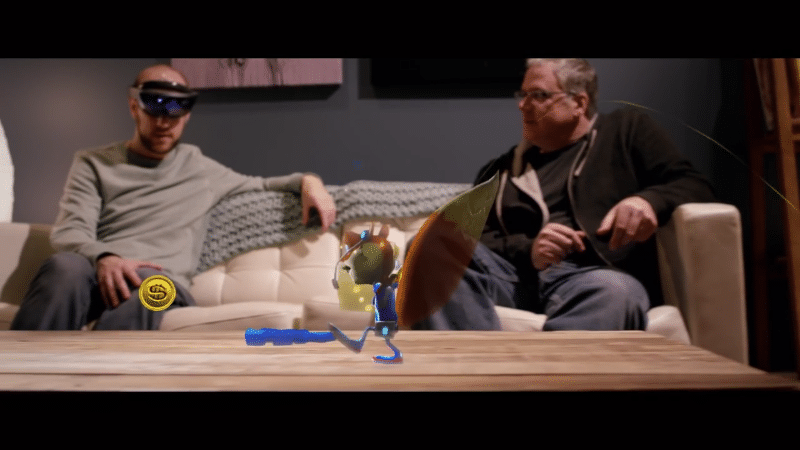 2016 may be the year of virtual reality, but Microsoft is carving its own path with its augmented reality headset, the HoloLens, which launched its Development Edition yesterday. While the HoloLens has been criticised for its small viewing area, low resolution, and limited app sizes, a developer working with the headset has warned that the most immediate concern could be how much heat the HoloLens generates.
David Dedeine, CCO for Asobo Studio, which developed the games Young Conker and Fragments for the HoloLens, has expressed his worry that Microsoft's AR device could become too hot to wear for long periods. Unlike VR headsets, such as the HTC Vive and Oculus Rift, the unteathered HoloLens packs its processing power into the headset itself, meaning that the processor is effectively on your head, rather than in a connected PC.
"The most important thing is to really be economical […] you would never need to do this with console or PC—it's all about consumption of energy, battery savings," Dedeine told PC World. "Even more important, it's heat—to not make the whole thing get too hot, as it would be uncomfortable to the user."
Should the HoloLens breach its defined high temperature threshold, it will immediately shutdown any app that it is running, in order to protect both the headset itself and your poor head.
It should be recognised that the current iteration of the HoloLens is the Development Edition, and as such is sure to undergo many refinements before its consumer release. Augmented reality is still new territory, and it remains to be seen whether Microsoft can do the concept justice.
"I say that there is a continent of gaming, and VR is just a new peninsula on that continent," Dedeine says. "AR is an entirely new continent."