Hori Announces GameCube-style Controllers for Nintendo Switch
---
---
---
Ron Perillo / 4 years ago
Nintendo Themed GameCube-Inspired Controllers
Game controller manufacturer Hori has announced three new GameCube-style controllers specifically for the Nintendo Switch. These three controllers feature designs referencing popular Nintendo characters.
The red version for instance is the Mario controller. It has a blue backing to patch Mario's pants and has white buttons just like his shirt. It even has his logo at the center. Similarly, the Pikachu version comes in yellow, although it has a solid colour front, and a translucent yellow backside. The third version is the black Legend of Zelda controller with a Tri-Force logo in the top middle.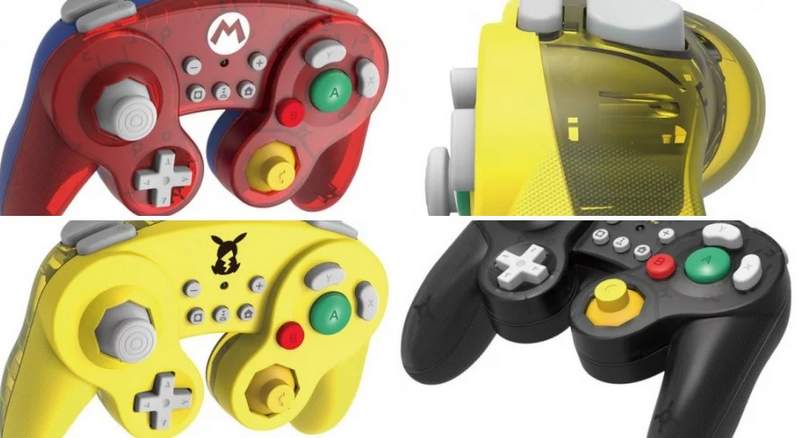 All three controllers use a USB cable in order to attach to the Nintendo Switch. They are also lighter weight in design in comparison to the real GameCube controller. So that users can play with them for longer periods.
Each controller also has a textured surface on the handle area. This enables better grip, even when moving around. Furthermore, users will have the ability to reassign certain buttons, including L/R and ZL/ZR triggers.
How Much Are These GameCube-Style Controllers?
These are going to be available starting October 2018 for ¥3,218, which is equivalent to approximately £22 each. Since these are not official Pro Controller for the Switch, some features such as HD rumble, NFC reader and IR camera are not present.
【10月発売予定】「クラシックコントローラー for Nintendo Switch」が10月発売予定です!連射機能搭載で、疲れにくい軽量設計です!マリオ/ゼルダ/ピカチュウの3種類での展開です。
マリオ: https://t.co/oeKO2OCEKb
ゼルダ: https://t.co/gSXL4jFiQc
ピカチュウ: https://t.co/kjnSMGACOZ pic.twitter.com/NJP136Zh1P

— HORI /ゲーム周辺機器のホリ (@HORI__OFFICIAL) July 24, 2018