Hövding AirBag Helmet, Stylish Yet Extremely Effective
---
---
---
Shane Blume / 9 years ago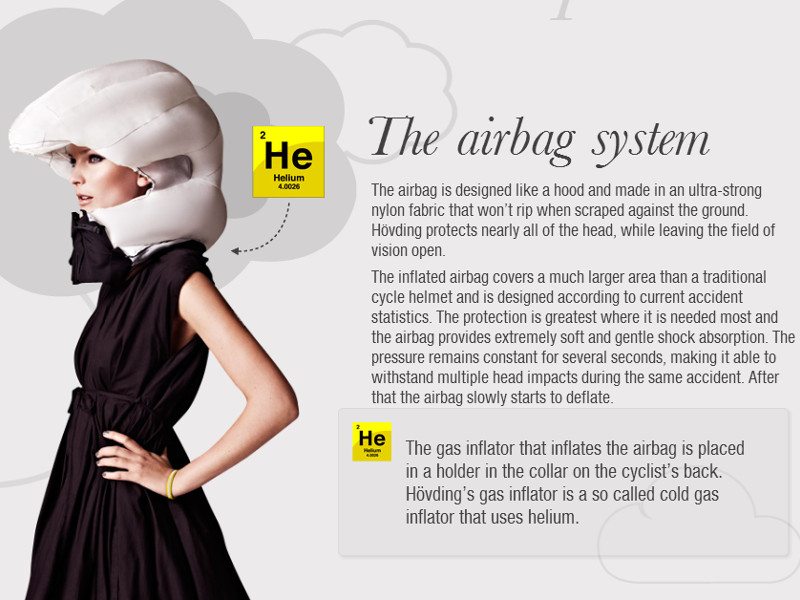 It is always recommended that you wear a bicycle helmet, though many of us do not wear our helmets because they are uncomfortable, every time we go for a ride we put ourselves at risk that can have deadly consequences. It is important that we protect our head, Hövding knows this so they have tested and manufactured a new product that will protect our brain if we were to have an accident while riding a bicycle.
Hövding has been working since 2005 to set "a new standard in Swedish safety", creating an "Airbag for cyclists". The company name is also the name of this revolutionary airbag for your skull. At first glance, you wouldn't notice that this device would be able to save someone's brain, it is a simple collar that you fit around your neck, though they have come upwith some cool patterns, which are changeable to keep it looking bland.
[youtube]https://www.youtube.com/watch?v=GugsCdLHm-Q[/youtube]
Some facts, the Hövding are possibly the safest bicycle helmet that you could wear, and it is not even a helmet! This device complies with the requirements for a cycle helmet given by the EU Directive on Personal Protective Equipment. Providing more than three times better shock absorption of any other helmet they have tested.
The Hövding has censors that monitor the cyclists movements when it is turned on, and is able to tell if it needs to be inflated and inflate protecting the user in a tenth of a second, protecting the users skull and brain from a harmful impact.
Though I don't feel that you can really put a price on safety, if you want to use the Hövding, you will be paying a pricetag of around 399 Euros! If you need to be stylish while you are riding your bicycle then maybe this is the device for you.
If you're interested in learning more about Hövding, make sure you check out their website, Hovding.com