How RTX Can Change The Future of Content Creation
---
---
---
Peter Donnell / 4 years ago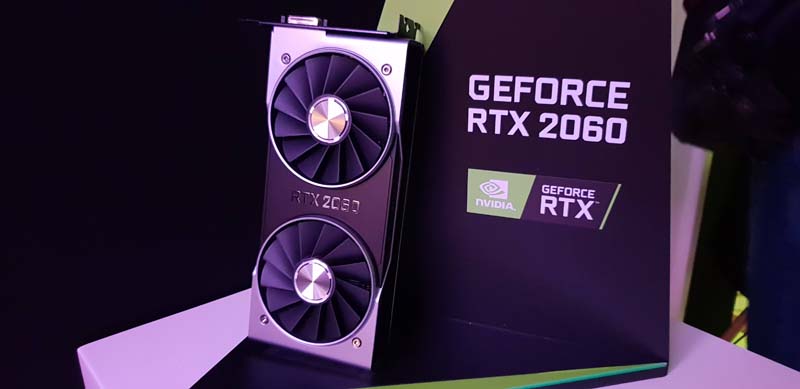 Content Creation
Nvidia has been keen to demonstrate the other benefits of their RTX graphics cards, and they certainly did that today. They set up a demonstration of a current day high-end broadcast station. A dual PC setup, with one used to generate content. Meanwhile the other system captures the video, renders it out at 4K, deals with overlays and such. However, because of the RTX cards rendering capabilities being able to dramatically improve rendering and streaming performance, they're able to run their stream on the single system with virtually identical performance to the dual system setup.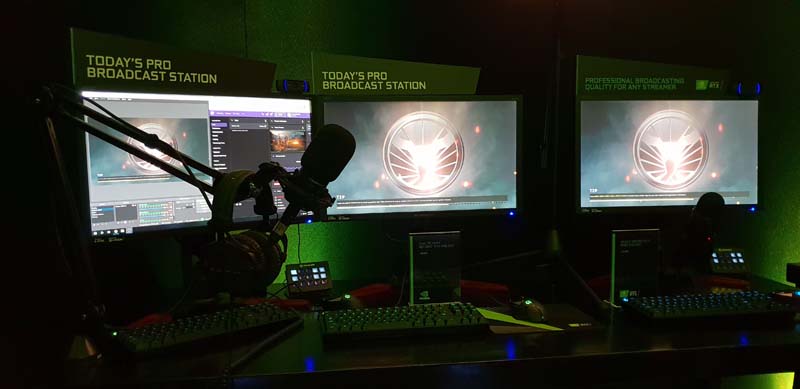 8K Video
They demonstrated their new RED 8K video editing too. The performance on the left was pretty fantastic given the workflow and there was obviously some buffering. However, RTX can now be used in Autodesk Arnold for 8K editing in real time. The performance difference was night and day.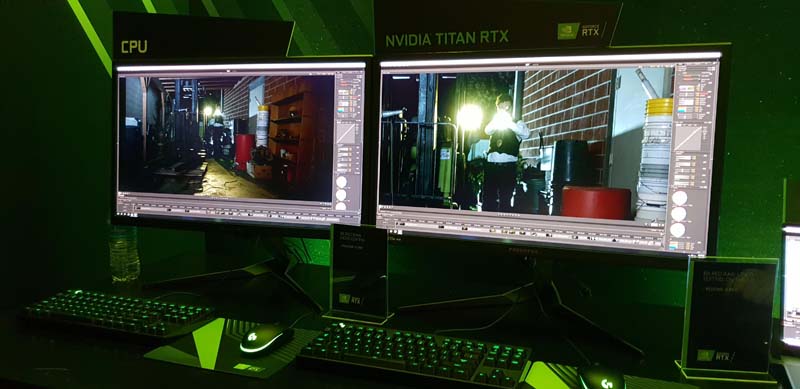 Redcine-X Pro
Their new tech now means that you can take something like a 2080 Max-Q laptop and edit ultra-high resolution and high-frame-rate video files and edit them on a laptop like never before. For content creators like us here at eTeknix, it's a real game changer. Actually, it's more of a time saver.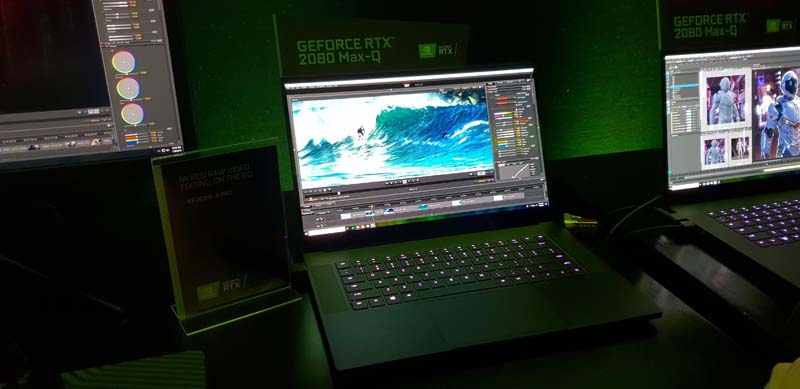 RTX Max-Q and OBS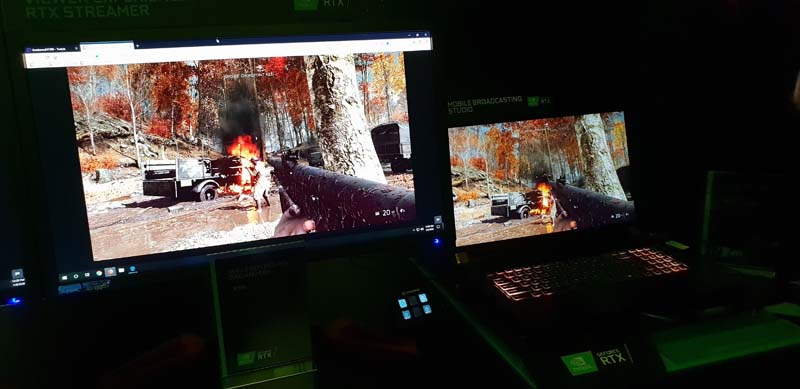 ---
CES 2019 Sponsors
We would like to thank our wonderful sponsors. We wouldn't be in Las Vegas without their support. Of course, this allows us to provide coverage of the show for you, our lovely readers!  So, thank you to all the wonderful people at SuperO (Supermicro Gaming), Arozzi, EK Waterblocks, Patriot, ASUS RoG, Silverstone, AKRacing, and 1MORE.
---
CES 2019 Coverage
We're here in Las Vegas once again, and we are checking out the latest technology and innovations presented by companies from around the world! Of course, for all the latest coverage from us at CES 2019 and beyond, check out our very own Facebook and Twitter pages. Furthermore, check out our YouTube channel for the latest 4K video coverage. Links provided at the bottom of the page. Want more CES 2019 coverage? Check out the eTeknix CES 2019 News Feed Here.