HP Enter the Gaming PC Market with Omen
---
---
---
Alexander Neil / 5 years ago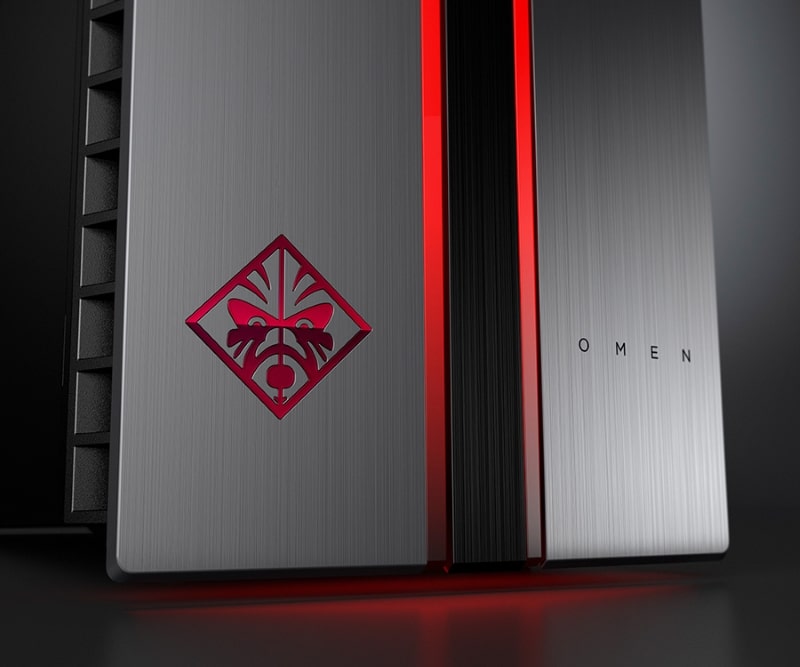 When it comes to PC gaming, HP has been out of the market for some time now, instead focusing on business and mid-range PCs. This is set to change, as HP have just announced their new lineup of gaming PCs under the name Omen. Currently, the four announced Omen machine all bear a sinister black and red branding, typical of many current gaming components and bear the diamond-shaped Omen logo as their primary branding in pride of place while downplaying HP's own branding.
Omen laptops will be available in 15.6″ and 17.3″ sizes and will feature backlit keyboards in the dramatically named "Dragon Red". Each can be customized in a number of ways, being able of configurations up to and including quad-core Skylake i7 CPUs and discrete GPUs supplied by nVidia with the most powerful available being the 965M. To accompany this power, up to 16GB of RAM can be added and the chassis can contain dual storage configurations of PCIe SSDs up to 512GB and traditional HDDs up to 4TB. Both models sport the expected 1080p screens, with 4K IPS panels as an optional upgrade.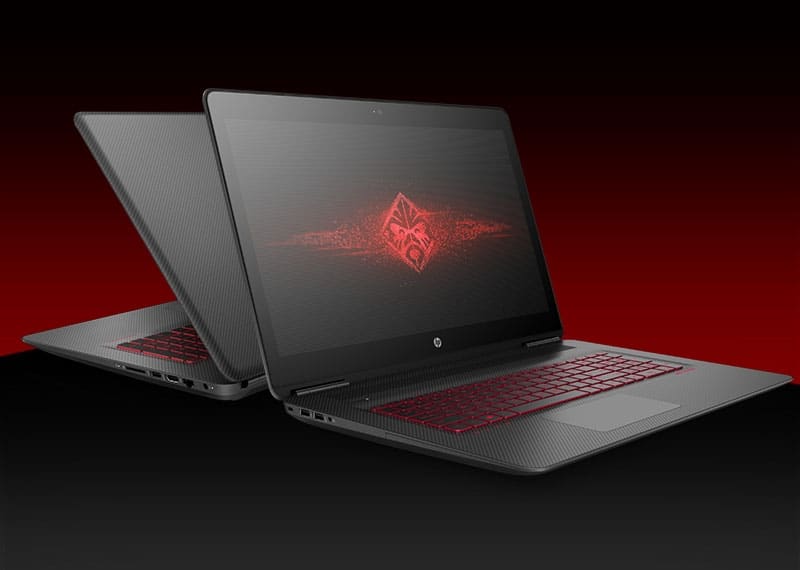 The Omen desktop, on the other hand, is a sinister piece of kit, its black brushed-metal exterior complimented by customizable RGB LEDs that reportedly "react to performance levels." CPU options for this machine can be up to the Core i7 6700K with nVidia's latest GeForce GTX 1080 Founders Edition being the top fixture for graphics power. HP will even offer the choice of liquid-cooling for these rigs and some will even be unlocked for overclocking, although HP won't offer support or warranty should this be done.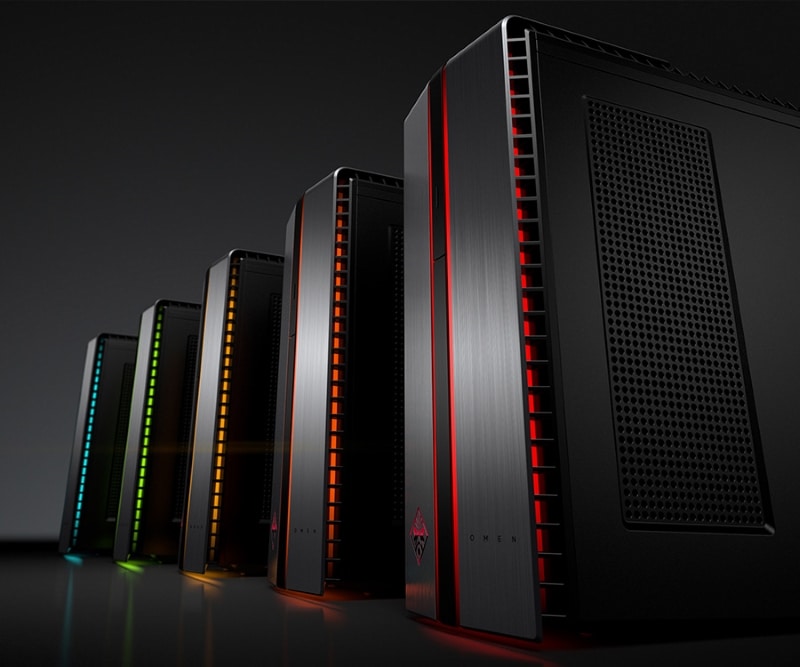 The final piece of Omen hardware is a branded monitor and although the details of its specifications weren't laid out, it will have a 32″ diagonal span and a resolution of 2560×1440. HP's claim that it can reproduce 100% of the sRGB colorspace seems to imply this isn't a simple TN panel affair either. Also included is support for AMD's FreeSync technology, which should make it an enticing prospect for gamers, but an odd choice with nVidia being the brand of choice for Omen PCs' graphics.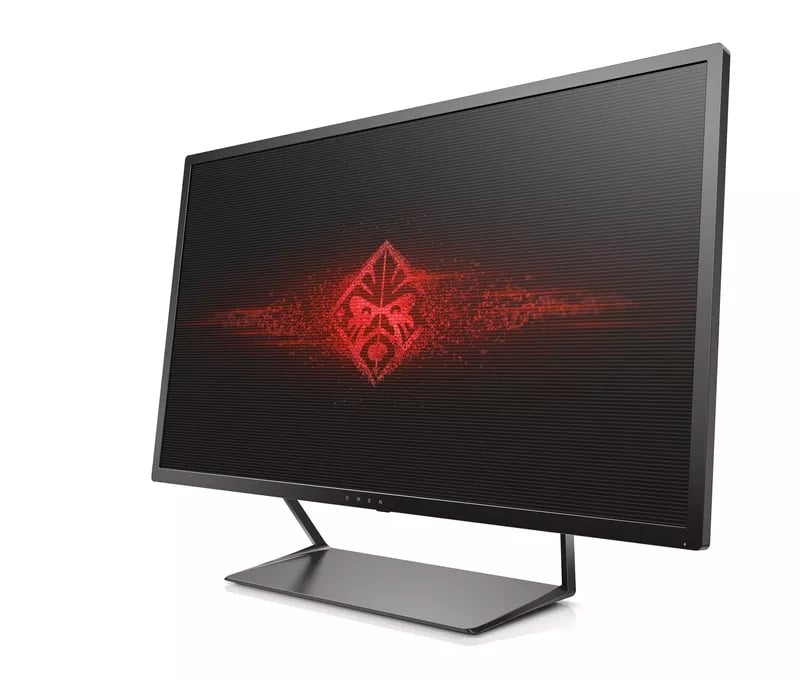 HP expects that the first Omen devices to make it to market will be the laptops, which should commence availability from July 10th. As with any gaming laptops, they won't be cheap, with the 15.6″ version starting at $899.99 and 17.3″ model coming in at a heftier $979.99. Following this, the Omen desktop and monitor are set for an August release, with HP making it possible to sign up to be notified when they will become available.