HP Pre-Programmed Third-Party Printer Cartridge Failure Date
---
---
---
Ashley Allen / 5 years ago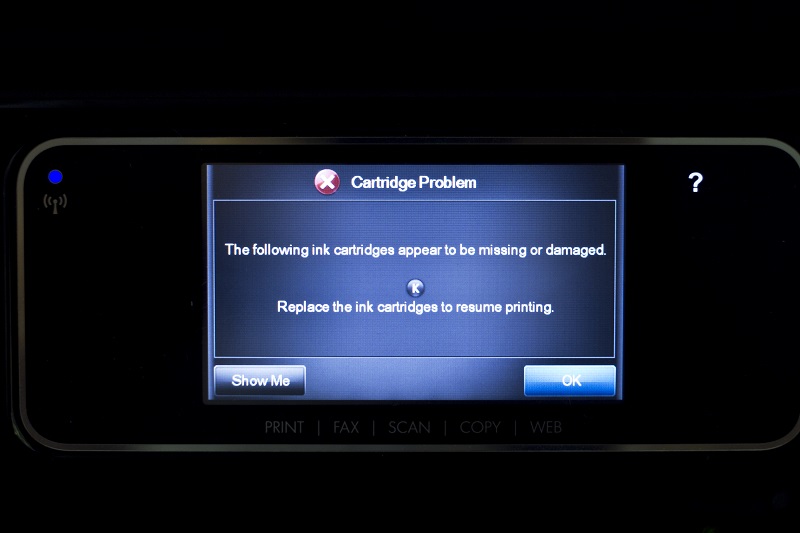 On 13th September, thousands of HP printer users who had unofficial ink cartridges installed received the same failure message – "The following ink cartridges appear to be missing or damaged. Replace the ink cartridges to resume printing" – regardless of the state or ink reservoir status of the cartridge.
A subsequent investigation by Dutch retailer 123inkt – which received numerous complaints from HP printer users who had received the above message while using third-party cartridges sold by the store – tested a number of different HP printers, revealing that the issue was pre-programmed into the devices' firmware. The last firmware released for affected printers was released in March 2016, but was written in 2015. However, printers which had not received the March 2016 firmware update still rejected third-party cartridges. It seems that HP pre-programmed this failure state quite some time ago.
"This problem is not unique," 123inkt says (via Myce). "Printer manufacturers regularly release firmware updates which are said to enhance the printer's performance or address security issues. The (un) intended result, however, is that the use of cheaper private label cartridges is made difficult and / or that error messages are caused. This time the problem was not the result of an update to improve the operation of the printer, but HP apparently programmed a date in its firmware on which the issues should start, the September 13, 2016."
123inkt also reports that a number of third-party HP ink cartridge manufacturers are already working on new chips in order to bypass the failure state.