HP Tackles 'Ink Anxiety' With 50% Reduced Costs and Instant Ink Printers
---
---
---
John Williamson / 8 years ago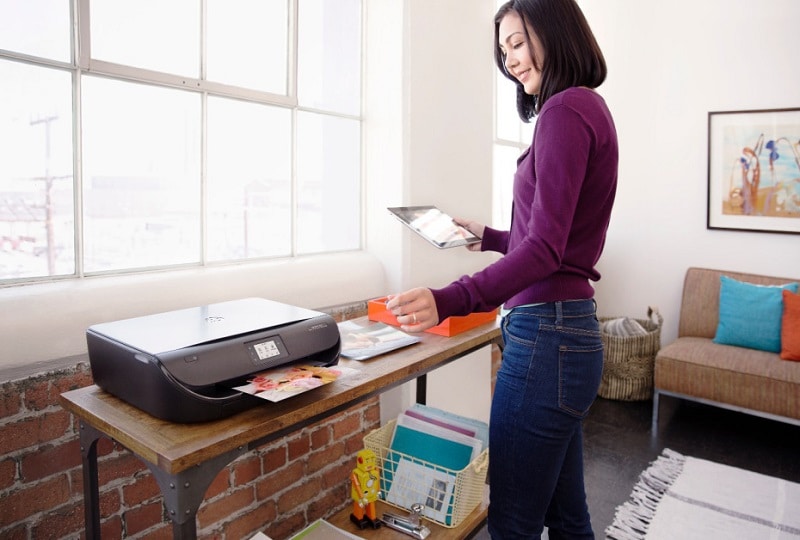 Low-cost printers from HP, Epson, Brother and more all seem like a superb value-for-money proposition but the cold, hard reality is they are extremely expensive to run due to extortionate ink prices. Often, these budget printers are half the price of official replacement ink cartridges and DIY kits are overly messy. For heavy users, a Laser printer is essential. However, HP's latest venture could dramatically change the fortune of ink-based printers. The company has decided to tackle 'ink anxiety' head-on and reduce cartridge prices by 50%
The scheme works through integrated Wi-Fi, and smart cartridges can detect the remaining ink level before automatically ordering replacements directly from HP. This service is entitled, "instant ink" and pricing starts at a mere £1.99 per month. However, from is a huge word when it comes to consumer pricing so it's an unknown entity how expensive this service could be on certain models. HP also dispatch a pre-paid package to return your empty cartridges and dispose of them in an environmentally-friendly manner. Stephen Nigro, senior vice president at HP imaging and printing, said in a statement:
"Customers want printing to be affordable, convenient and meaningful."

"With HP Instant Ink, customers can enjoy low cost of ownership and print what matters most to them without the worry of running out of ink or spending too much."
This is a wonderful idea and could instigate the beginning of cheap, consumer-friendly cartridges. Not only is the price fantastic, but HP's commitment to providing simple replacements without requiring any technical knowledge is revolutionary. HP's customer service team should be able cope with customer demands and ensure replacements are dispatched before any remaining ink runs dry. Hopefully, other manufacturers will follow HP's lead.
Thank you VentureBeat for providing us with this information.