HTC's Upcoming Smartwatch Leaked in Newly Uploaded Video
---
---
---
Gabriel Roşu / 9 years ago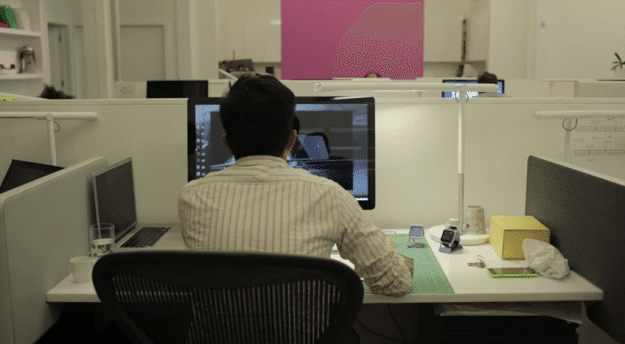 There has been a lot of talks about wearable devices such as smartwatches in the past. Manufacturers announced and even released their first versions since then, having Samsung and LG already revealing their Gear Live, G Watch and even Motorola is not far behind with its Moto 360.
Aside from the above, most manufacturers appear to keep their plans a secret. HTC is one of them, keeping the plans for its upcoming smartwatch away from consumer eyes. Even so, leaks are bound to surface, and HTC may have revealed a glimpse of its smartwatch design in the video below.
[youtube]https://www.youtube.com/watch?v=UHvbLkFbYJM[/youtube]
It is said that at 0:35, a HTC employee is seen at his desk with a smartwatch dock besides him and the actual smartwatch on the dock. Details are scarce at this time, but we can clearly see that the company is following Samsung and LG's design.
Another leaked image can be seen at 0:43, where a team of designers (or so it seems) are rendering the smartwatch design in a 3D software. If the device proves to be a real Android Wear version of what HTC wants to release, it won't be long before the company will make it official through a statement in the following weeks.
Thank you BGR for providing us with this information
Image courtesy of BGR