Humble Bundle Charity Launches Huge Resident Evil Deal!
---
---
---
Mike Sanders / 6 months ago

I daresay that a lot of you are probably more than a little aware of Humble Bundle. For those of you who are not, however, they are typically best known for providing bundles of games, software, or digital books at heavily discounted prices. – With the profits going to charity, therefore, you can not only get yourself some solid retail therapy, but you can feel awesome about doing it too!
For those of you with any love for Resident Evil, however, you're undoubtedly going to want to check this out as following the launch of their Resident Evil Decades of Horror promotion, you can grab yourself 11 titles from the zombie-infested franchise for less than £25!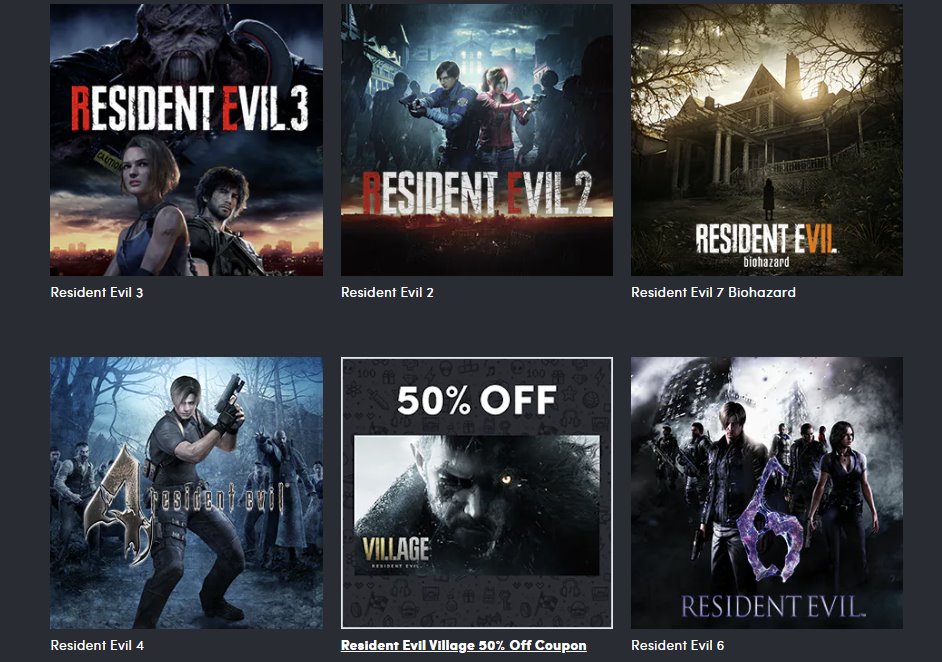 Humble Bundle – Resident Evil Decades of Horror!
As part of the promotion, for one bundle price, you can get a copy of all the following Resident Evil games on PC:
Resident Evil 1 HD
Resident Evil 2 Remake
Resident Evil 3 Remake
Resident Evil 4
Resident Evil 5
Resident Evil 6
Resident Evil 7
Resident Evil 0
Resident Evil Revelations 1
Resident Evil Revelations 2
The 11th we'll concede is a bit different. No, alas, Resident Evil Village is not included in the bundle. What you do get, however, is a 50% off coupon which is redeemable on Steam and comes with some excellent timing with the RE Village DLC set for release in just the next couple of months. This basically means that, based on current prices, you can snag this too for just an additional £16! – Hey, it's a lot less than the standard price!
Where Can I Learn More?
The Resident Evil Decades of Horror bundle is available to purchase now. – Available for a price as low as £24.70, however, you are entirely free to donate more if you wish. With it having so far earned over £1,000,000 for charity, however, I daresay that some of you may have already gone ahead and snagged this already!
If you do, however, want to learn more, you can check out the official Humble Bundle promotional website via the link here!
What do you think? – Let us know in the comments!