Warhammer 40,000 Space Marine Is Free With Humble Bundle!
---
---
---
Mike Sanders / 4 years ago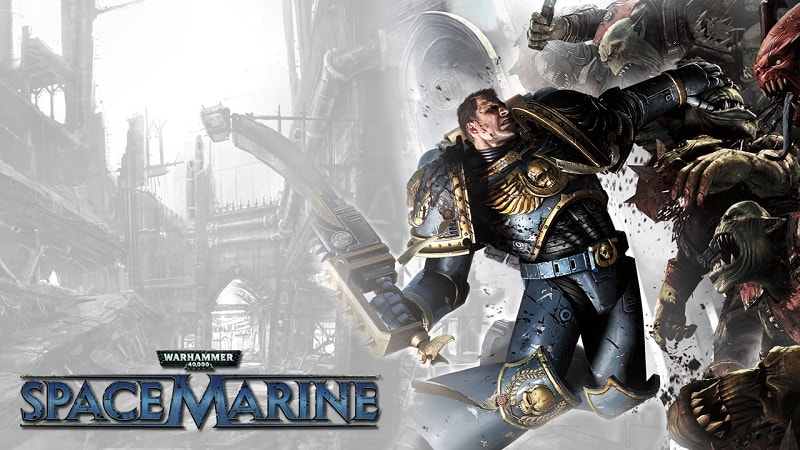 Warhammer 40,000 Space Marine Is Free With Humble Bundle!
It's the weekend! What better time could it be than to get a free game to play! Well, thanks to the Humble Bundle, they are offering, for a limited time, you the opportunity to grab a copy of Warhammer 40,000 Space Marine for free! Yep, free, zilch, nada, nothing!
This is a limited time offer though, so if you want to claim your copy you're going to have to act fast!
What Is The Game About?
The game acts as an 'over the shoulder' style combat game set in the Warhammer 40,000 universe. In it, as a humble space marine, you must fight off the Ork army through various stages and levels. All you have is your bolter, your chain sword and occasionally something a bit extra special.
In fairness, in terms of games, it's probably best summed up as being fun, solid, but a little unremarkable. Still, don't forget! This is for free for PC owners! You can't complain about that!
Where Can I Get My Copy?
Because we're such nice people, we've included the link to the Humble Bundle store page here!
All you need to do to claim your game is create an account. Think of it. 2-3 minutes to set-up an account and you get a whole entire game for nothing! This offer is, however, only available for the next 24-hours. This shuts down at around 6 pm (GMT) on Saturday! So you have to act fast!
As above, you've probably played better games and given that this was released in 2011, it might look a little rough around the edges by today's standards. It is still though an entirely solid and fun experience. Considering you can get this for nothing more than a few minutes of your time, Humble Bundle have again given us a great start to the weekend!
What do you think? – Let us know in the comments!