The Humble Store: Epic Daily Deals
---
---
---
Shane Blume / 10 years ago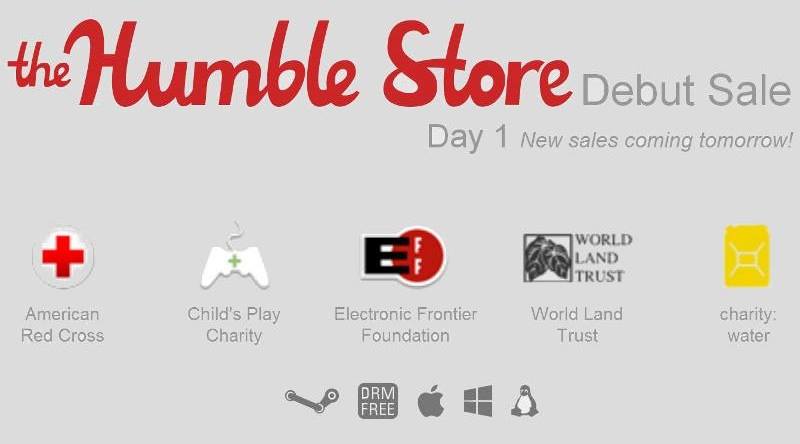 Humble Bundle gives us deal after deal. They started out small with Humble Bundles, giving us deals on independent games, music and even books. As they grew they started giving us bundles from large game producers, such as THQ, and Origin, and even Warner Bros.
Then they brought us the Humble Weekly sale, a sale that brings us great game bundlers for one low price.
And now, Humble Bundle is bringing us the Humble Store.
[youtube]http://www.youtube.com/watch?v=kO4KKqTyvDA[/youtube]
Today is their Debut Sale. Day one provides us with some really awesome discounts on some really epic games:
Don't Starve
Prison Architect Alpha

Orcs

Must Die! 2 – Complete
Gunpoint
Rogue Legacy
The Swapper
Natural Selection 2
Euro Truck Simulator 2
Chivalry: Medieval Warfare
Personally, I am looking forward to Prison Architect, I really can't wait to try it out!
We will get awesome daily deals. Which you can find on their website HumbleBundle.com/Store.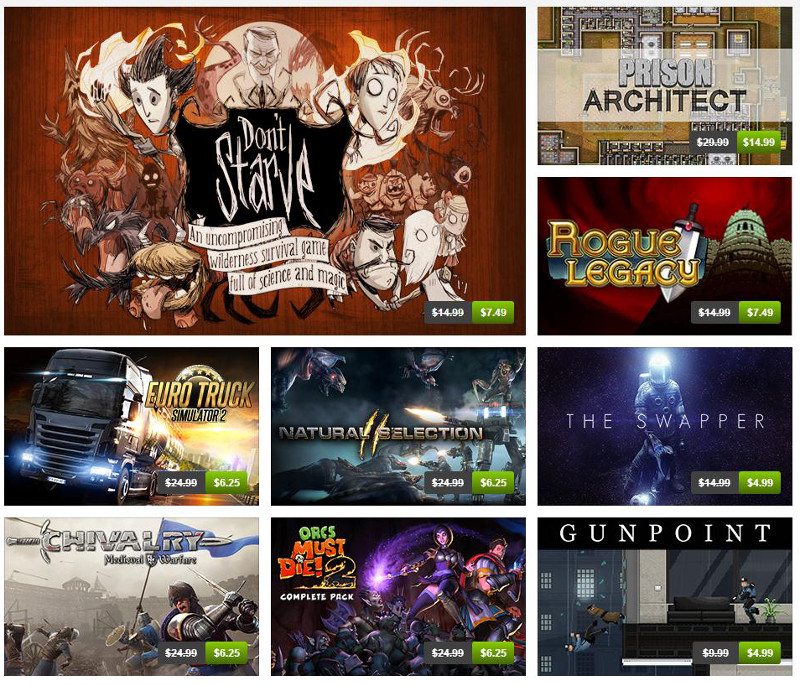 The Humble Store supports the following charities: Splitting 10% of the proceeds equally between these five awesome charities.
HumbleBundle has been standing behind what seems to be their philosophy of brining games to gamers for discounted prices, and helping charities at the same time.
I am sure they will really do some awesome things with this new store.
Are there any games that you would like to go on sale?