Hungary's Internet Tax Cancelled after Mass Protests
---
---
---
Bohs Hansen / 8 years ago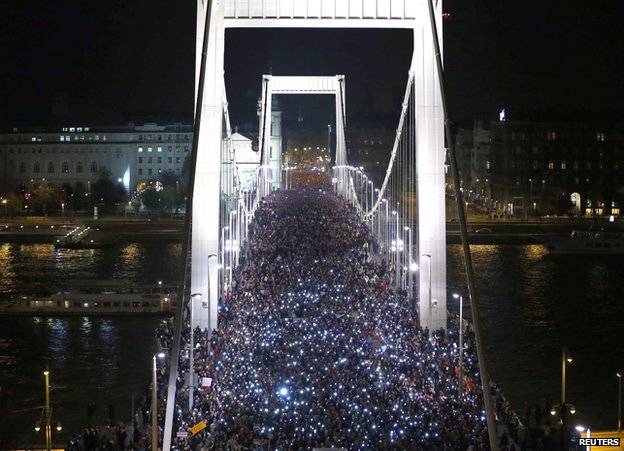 It hasn't been a very long time since Prime Minister of Hungary, Viktor Orban, proposed the Internet Tax. This wasn't well received by the internet dwellers or anyone else, and huge protests arrived almost instantaneously.
It started to escalate for real on Sunday 8-days ago as large-scale protests began and demonstrators hurled old computer parts at the headquarters of Mr Oban's ruling Fidesz party. The demonstrations continued throughout the week and on Tuesday thousands of protesters marched across Budapest's Elisabeth Bridge in a protest against the new law proposal.
The citizens were both afraid of the financial burden as well as the restriction on freedom of speech and access to information that comes with it. The EU also condemned the law, because it was a unilateral measure applied to a global phenomenon.
If the law had passed, it would have cost 150 forints per Gigabyte of data traffic, that is about £0.40. The government tried to calm the protesters during last week by adding a cap of 700 forints per month for individuals and 5000 forints for companies; that wasn't received any better than the original proposal.
The new law proposal was finally cut on Friday. It was clear to Viktor that he had lost the battle against the best-organised community in the country, the internet, while fueling the political competition with free ammunition.
Thanks to BBC for providing us with this information
Image courtesy of BBC