Hungry? Don't Worry! The Delivery Robot Starship Is Here!
---
---
---
Gareth Andrews / 7 years ago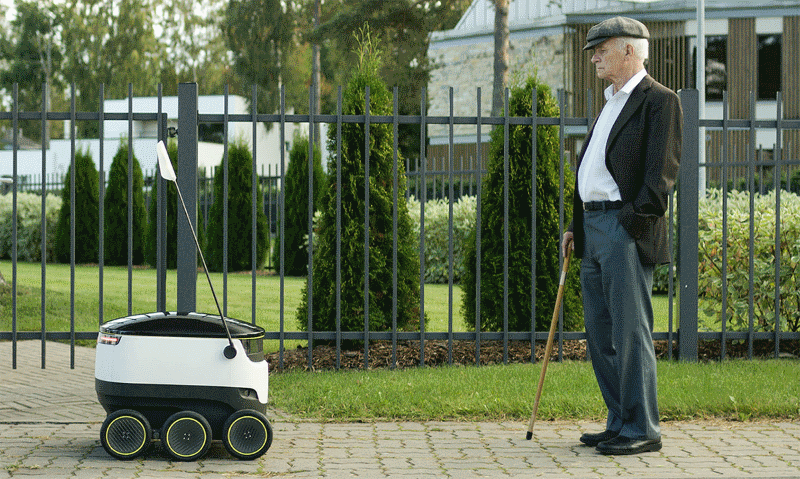 It gets late, you could go to the kitchen and cook a nice warm meal but every bone is your body is crying out to sit down and play one game, watch one more movie or even to just keep reading. You select one of your favourite fast food places and place your order, waiting the half hour before you get a message saying your food is waiting for you outside. Upon opening the door, you don't see a driver or even a car but instead a small robot, the smell of your food making you hungrier by the second. Say hello to the Delivery Robot Starship!
The small drone is designed and created by some of the founders of that popular video software Skype. With a top speed of 4mph, the Starship isn't build to travel the galaxy or even the country but within a few miles, it can safely navigate thanks to the cameras that will not only stop it before it collides with anyone else walking on the paths but in some cases it even steps out the way, letting people walk past in a polite fashion rarely seen by automated vehicles.
While it is in early develop, the ability to delivery up to 20 pounds worth of equipment could help people deliver everything from your takeaways to your morning shopping. With plans to expand its testing in the UK followed only by testing in the US by April, you could soon see a Starship near you.