HunieCam Studio Streams Are Now Banned on Twitch
---
---
---
John Williamson / 7 years ago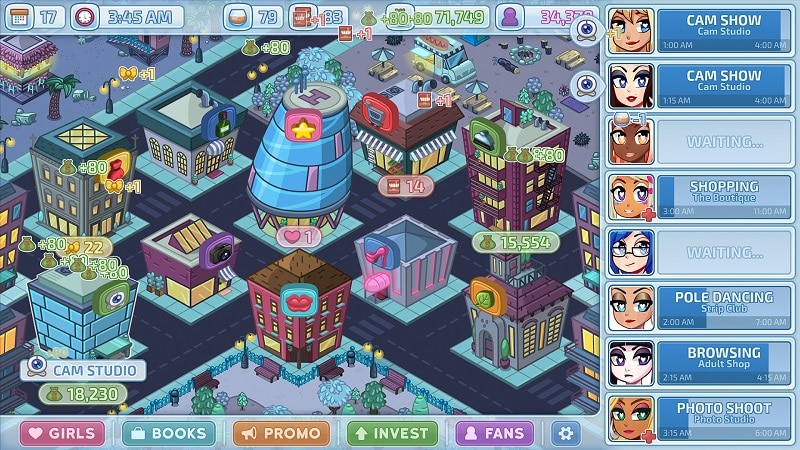 Traditionally, quirky Japanese games remained deeply rooted in the console market and it was quite rare to see them being released for PC audiences. The reasoning behind this revolves around a number of factors including the niche Japanese PC sector, and familiarity with console development. Thankfully, this has dramatically changed in recent years and Japanese publishers are much more open to releasing unusual titles on the PC platform. Giving the consumer extra choice is always advantageous and I'm a huge fan of various genres containing Japanese games. Of course, the culture in Japan is different to the western world and some users might become baffled by the influx of "eroge" games on Steam.
Eroge games are based on a sexualized theme and as you might expect, contain nudity. There's nothing inherently wrong with this whatsoever, and I'm pleased to see games on Steam which offer unique experiences. Unfortunately, this liberal viewpoint isn't shared by Twitch and many adult games including Sakura Spirit, and even BMX XXX cannot be streamed by their user base. Furthermore, the company recently added HunieCam Studio streams to the prohibited list:
https://twitter.com/HuniePotDev/status/717099892427120640
So what is HunieCam Studio? Here's a brief synopsis from the official Steam page:
"In HunieCam Studio players take control of a sleazy cam girl operation. Rake in stacks of filthy internet money and attract as many disgusting fans as you can in this fast paced, click happy and thoroughly perverted take on the business tycoon / management sim genre!" 

"Recruit cam models from an eclectic cast of cuties who have probably made some poor life choices. Manage your girls' daily errands/activities to keep them stress-free and productive. Invest in various aspects of your business to improve functions and expand operations. Optimize your cam shows by promoting girls who match popular trends/fetishes. Abandon your morals and disappoint everybody who cares about you!"
This is a disappointing decision by Twitch although it's not unexpected. Video games cater to different cultures and interests. As a result, it would be much better to simply allow streaming of 'eroge' games and use some sort of age verification. Blocking them completely seems a bit rash and hypothetical when other mainstream titles are awash with traditional violence.