HyperX CLOUD Revolver S Pro Gaming Headset Review
---
---
---
Peter Donnell / 7 years ago
A Closer Look
---
In the box, you'll find a 3.5mm female to dual 3.5mm male connectors cable; this is perfect for hooking it up to your PC or mobile device, consoles, etc. However, there's also a USB cable with a built-in amplifier and EQ controller, which is needed to unlock the Dolby features of the headset for those wanting to use the surround sound processing. You'll also find a flexible boom microphone, which is removable should you not wish to use it.

The in-line controller has an LED backlit front with a large button for muting the microphone or toggling the Dolby mode.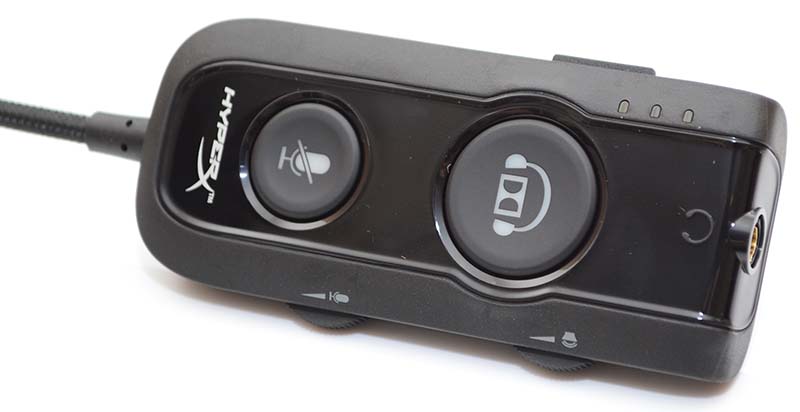 On one side, there are volume dials for the chat and main audio, while the other side button controls DSP profiles.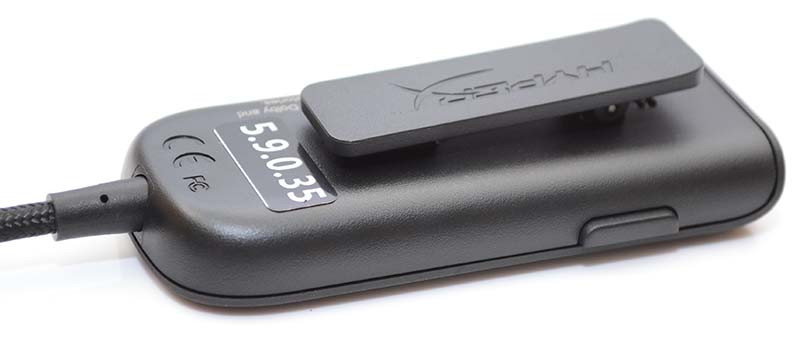 The headset comes with a hard-wired shorter 3.5mm 4-pole cable, which can be hooked up to your mobile device, console controller, or just about anything else with 3.5mm jacks. Of course, if you need more range, the included extension cable will help you out, and also acts as a Y-splitter for separating the mic and headphone jacks. The design of the headset is pretty sleek, with a lightweight and slim steel frame that helps it keep a low profile and remain durable. Overall, it's a pretty fantastic looking headset and looks more compact that you would expect given its use of powerful 50mm drivers.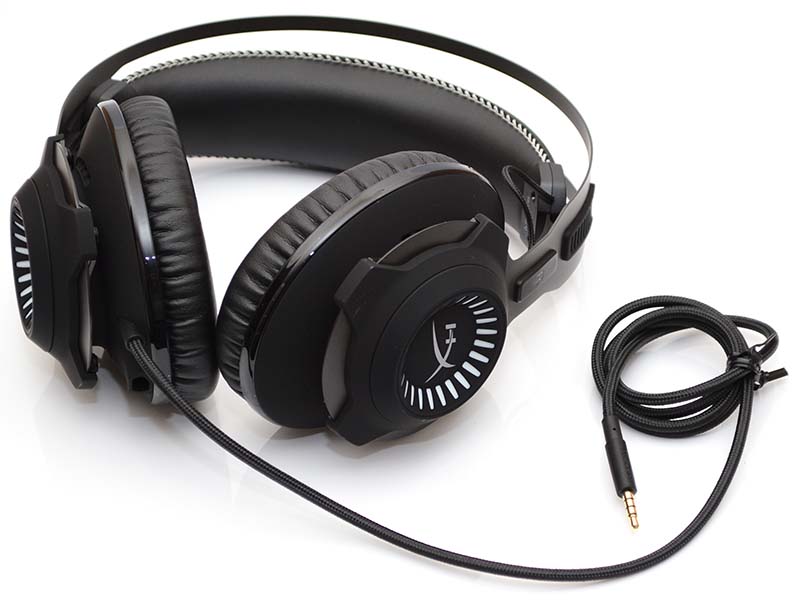 Concerning performance, the Revolver Pro S doesn't disappoint. It's certainly comparable last year's model regarding quality and offers a thumping maximum volume for those who need the extra kick. From low to high, the sound is completely distortion free, even when you've got everything dialled up to their maximum, it simply doesn't falter. The response is quite flat, giving a very accurate sound that makes movies, music, and games sound fantastic. Some may like their "wow" factor of bigger bass, and you'll certainly get that using the USB adapter rather than just the 3.5mm jack.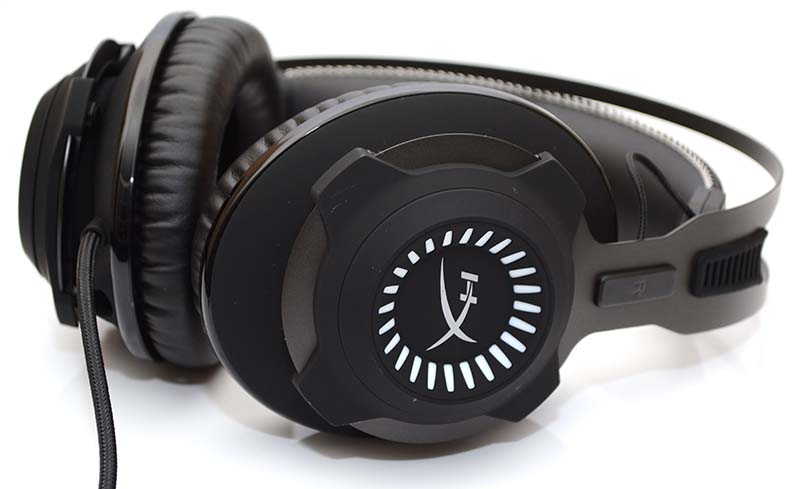 Using the USB soundcard, the headset takes on an entirely new persona thanks to the DSP processing features and Dolby audio. I used to hate Virtual surround on headphones, as it just wasn't that great. However, this last couple of years, the technology has made significant progress, and I'm happy to report that it works flawlessly on this headset too, at least for games and movies that are in surround, as up mixing stereo sounds a little strange, but that was to be expected. The DSP modes are all cool, and all worth trying out in different scenarios. Overall, if you want to add more bass, focus on enemy footsteps or just give your music a little warmth, flick through them and find the one that best suits your taste.
The headband uses an automatically adjusting design, where the inner part is mounted on side springs and the outer is a durable frame to help keep the headset snugly held over your ears. Of course, the inner section is treated with a super thick and soft padding, ensuring a very comfortable fit. If you're gaming for hours on end, you'll come to appreciate just how soft that headband padding is.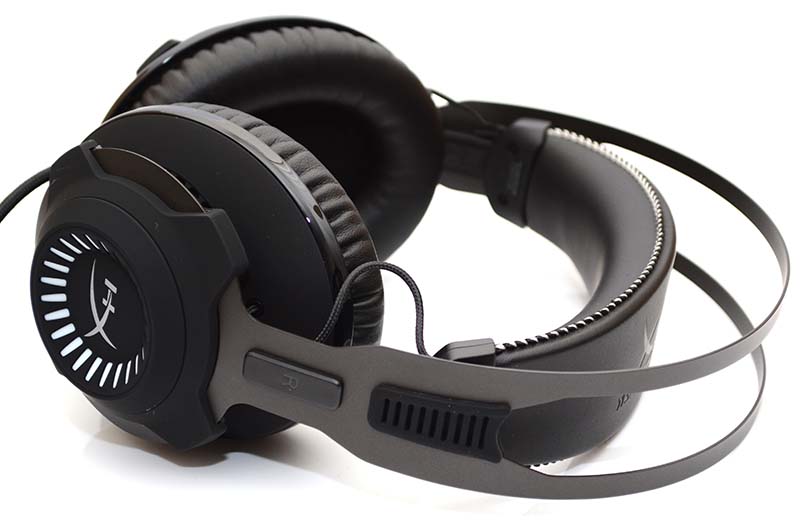 The ear cups come with a soft leather padding and a good amount of memory foam on the interior. They're designed to create a close fitting seal around your ears. By doing so, the headset locks in the sound, and that helps tighten up the bass response, while also blocking out a lot of unwanted background noise.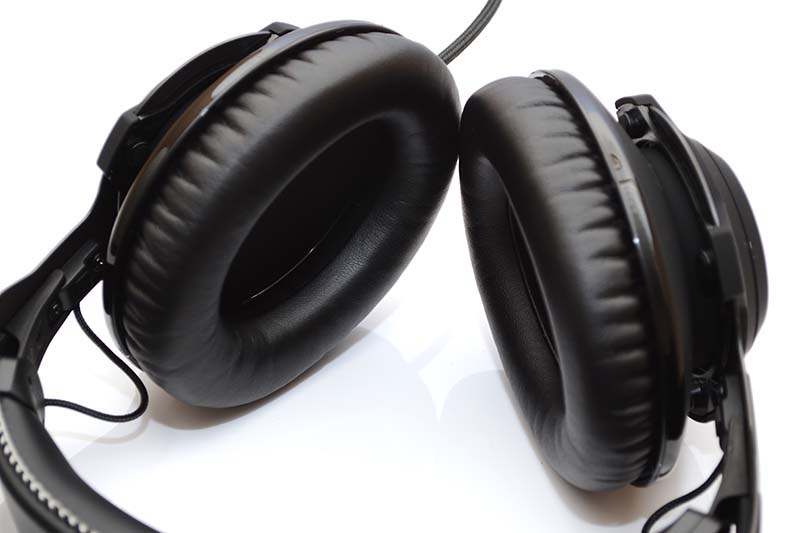 The detachable microphone looks great and clips into place with ease. I love that you can remove it, as I rarely use in-game voice chat these days, but remember to keep it somewhere safe, as detachable mics are easier to lose too. The microphone performs well enough, with a nice range to it and it doesn't pick up a huge amount of background noise either. It's just as competent when plugged into a mobile device or console so that you can use it for hands-free calls on mobile, online gaming on PlayStation 4 or Xbox One, desktop PC, and beyond, the choice is yours.