HyperX QuadCast Microphone Review
---
---
---
Peter Donnell / 1 year ago
A Closer Look & Performance
First impressions of the QuadCast are very positive. It is a fantastic looking bit of technology and one of the coolest looking microphones I've ever seen. It doesn't just look good either, it actually feels pretty good. The whole thing is pre-assembled right out of the box, stand it up and it's ready to rock. The base has a nice weight to it, so it doesn't want to topple. Plus, the whole thing feels bulky and robust, which is what you want.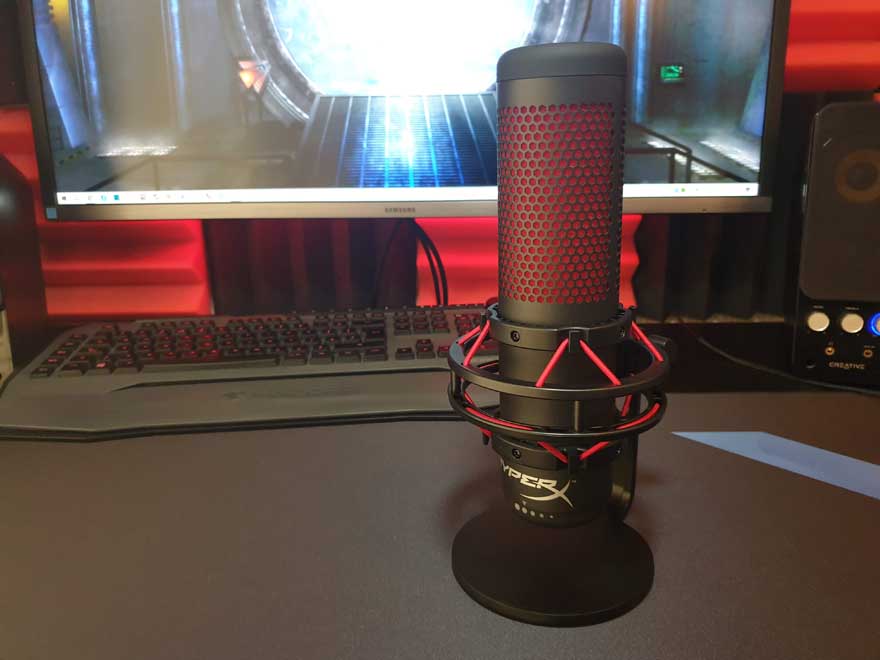 Gain Control
Things just not loud enough, or perhaps they're simply too loud? Stay out of Windows Sound Manages clunky interface, as you can dial it in right here on the bottom of the mouse. It's a simple turn dial with five stages. This is by far one of my favourite features, even if it's unlikely to be something you use very often.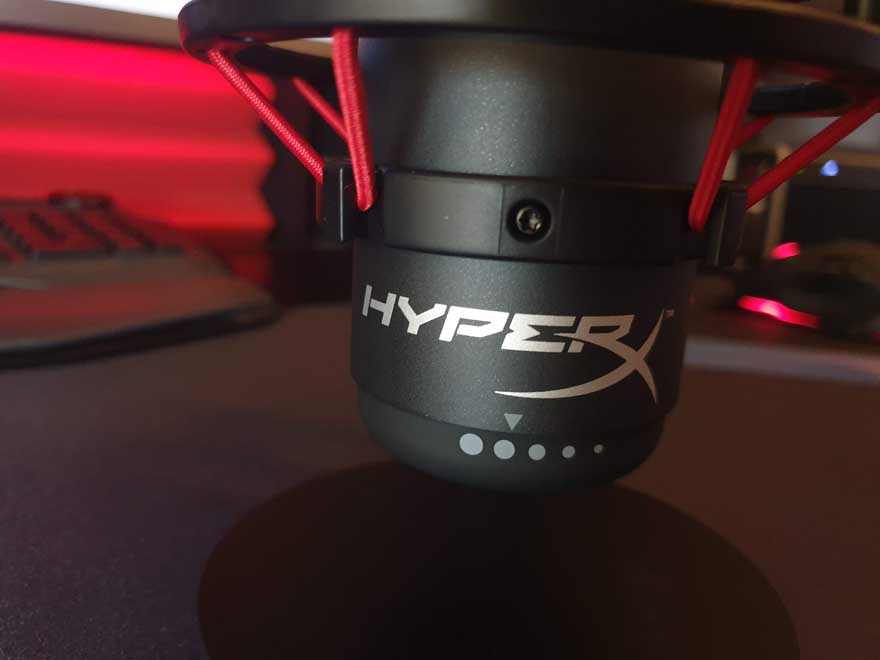 Anti-Vibration Shock Mount
OK, I do like how they've integrated this with the matching colour scheme. However, it's hardly an uncommon feature in a microphone. The whole main body of the microphone is actually suspended from these elastic cords. It allows it to move rather than vibrate. This will, of course, help reduce unwanted vibrations and knocks from being picked up by the microphone. Plus, it looks cool too, which is important for streamers who want a nice looking product on show.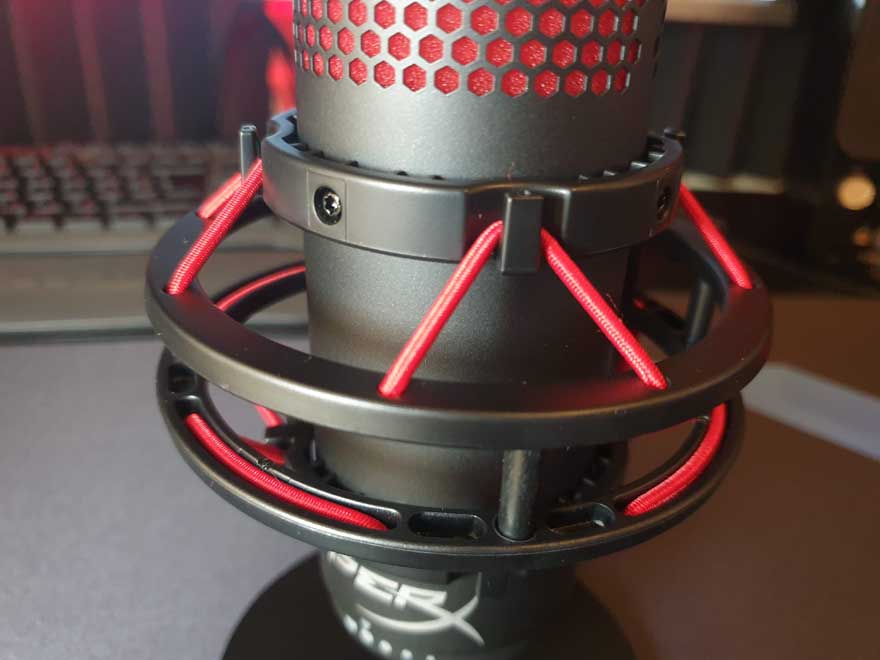 Honeycomb
Rather than have a microphone with a foam head on the top of it, the QuadCast does things a little bit differently. The microphones are indeed located on the inside of the cylinder. There's a layer of anti-pop and wind foam wrapped around those at all times, you cannot remove it. However, you then have this honeycomb metal mesh protecting all of that. Obviously, the mesh is pretty open, so the frame isn't going to restrict the microphones. Overall, I think it looks fantastic, and it will help product all of the internal hardware too.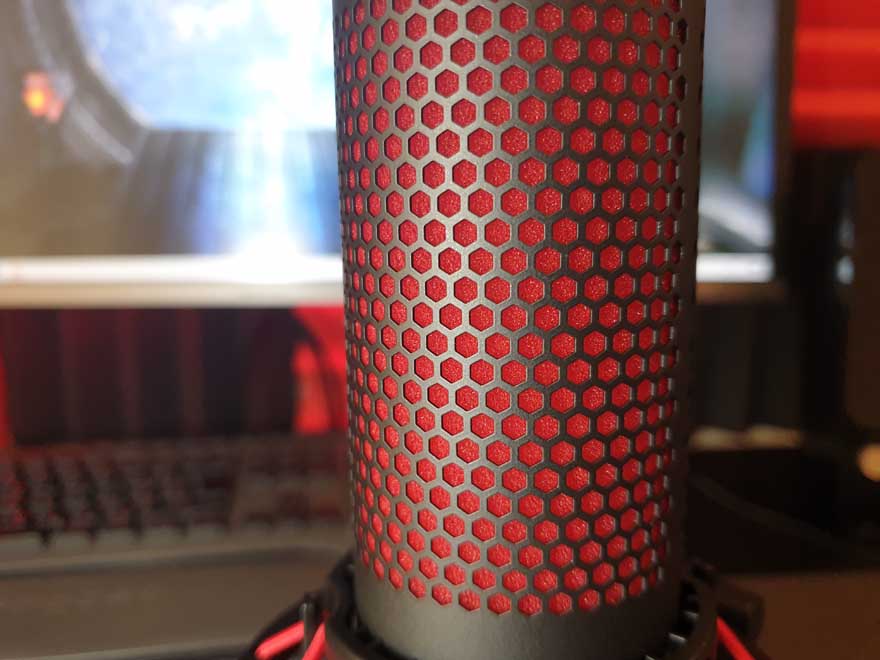 Shhhh…
The microphone mute couldn't be any more simple either. It's a simple tap-to-mute button at the top. The placement makes it pretty quick and easy to get some privacy while streaming or gaming. Plus, the built-in microphone LED light will turn OFF when you mute. If it's red, you're recording audio!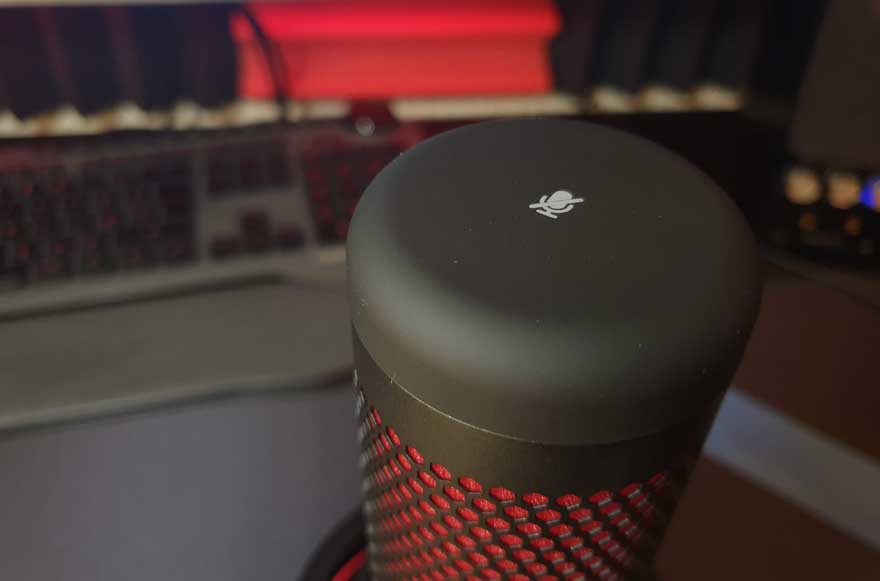 Mounting
The stand is simple, clean and pretty much what you would expect. It does have an adjustable angle though, so you can tilt the microphone towards or away if it helps with the recording. Of course, with the screw fitting, you could mount this on a tripod, extending overheat mount or similar. There's no shortage of options out there for how you want/need to mount a microphone.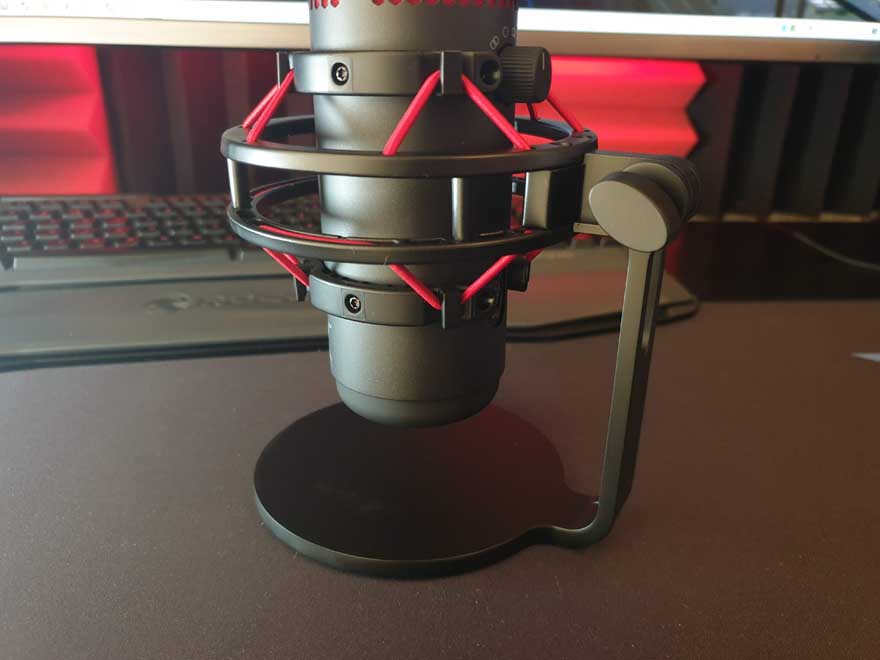 The weighted base also has a lot of soft rubber grips on it, so it shouldn't slide around or scratch up your desk either.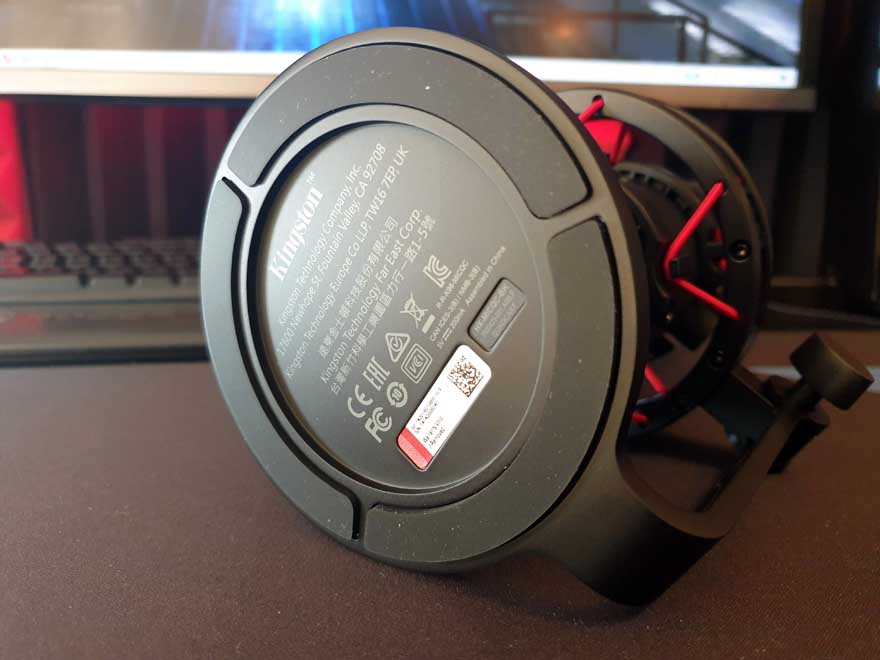 Connection
While many microphones rely on XLR input and a dedicated I/O device, this one is as simple as a USB cable. That makes it plug and play ready with just about any system too, which is great for ease-of-use. It's also a fair bit cheaper than using a dedicated input amp and microphone. Above the USB port, there's a headphone jack, which you can use as a headphone amp for gaming, or simply as a monitor for the microphone levels. It's 3.5mm, so just about any headphones will work.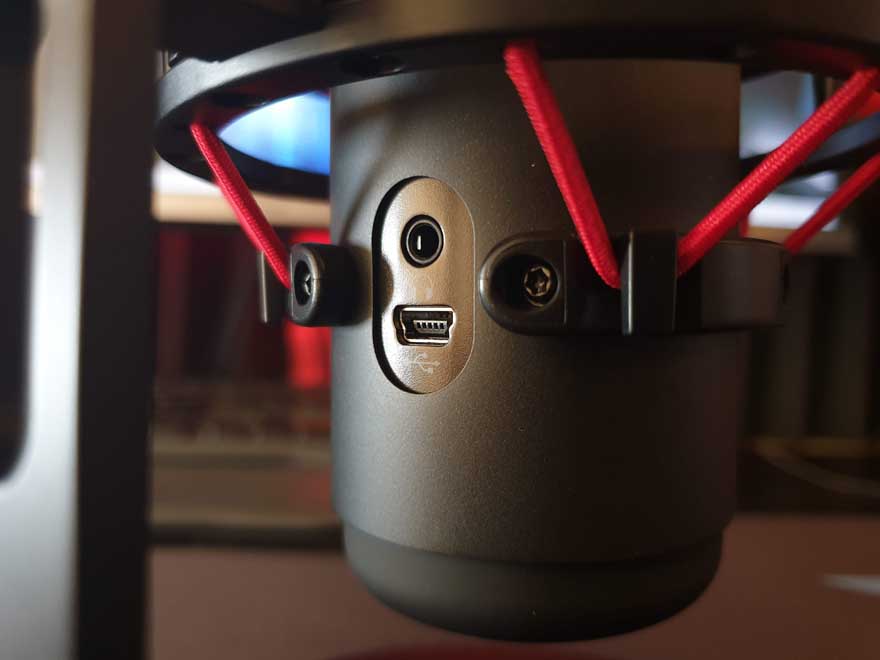 Can You Hear Me?
Honestly, all of the pickup patterns are pretty fantastic, and they don't diminish the overall quality. However, they do adjust the tone depending on where you or what you are recording is located in the room. It's as simple as turning the dial to pick the desired mode. Honestly, this is where headphone monitoring comes in handy, as you can twiddle the dial and hear what sounds good to you. For a single person recording and streaming, Cardioid is the go-do setup. However, there are modes here to pick up from all directions, two people, and so on.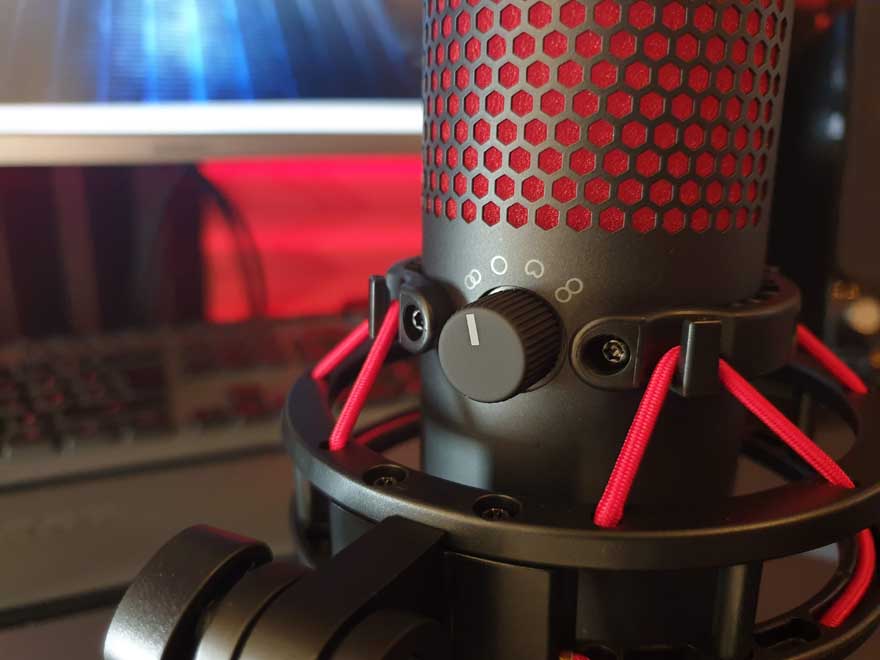 In cardioid, it's pretty fantastic at limiting background noise, so you'll want to sit a fair bit closer in this mode. Of course, that's the point of it, and it works really well.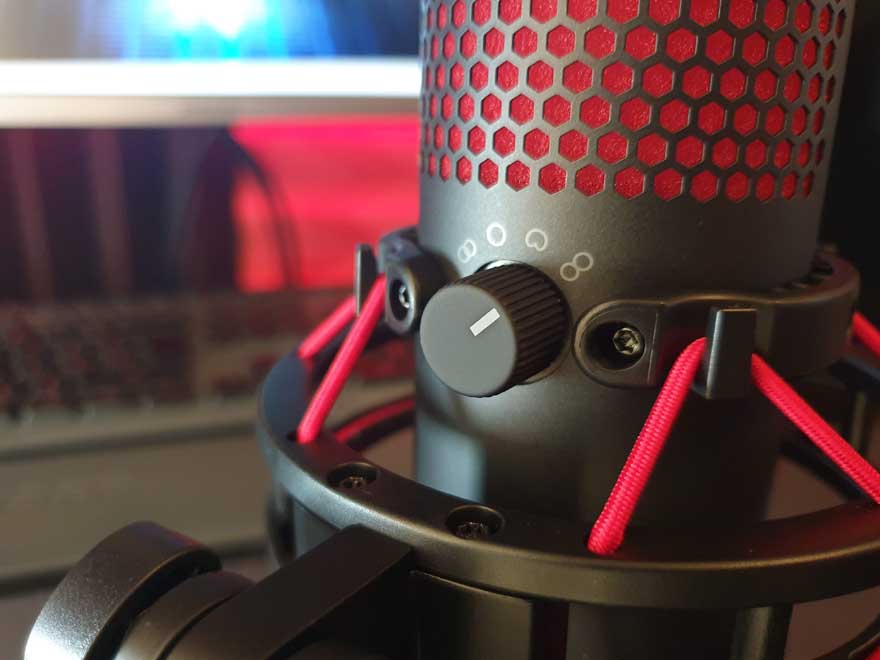 Overall, it's a great looking bit of kit, and while I know that built-quality and performance are super important, so are aesthetics. If you're streaming using video, you want to look the part too, and this more than meets that requirement too.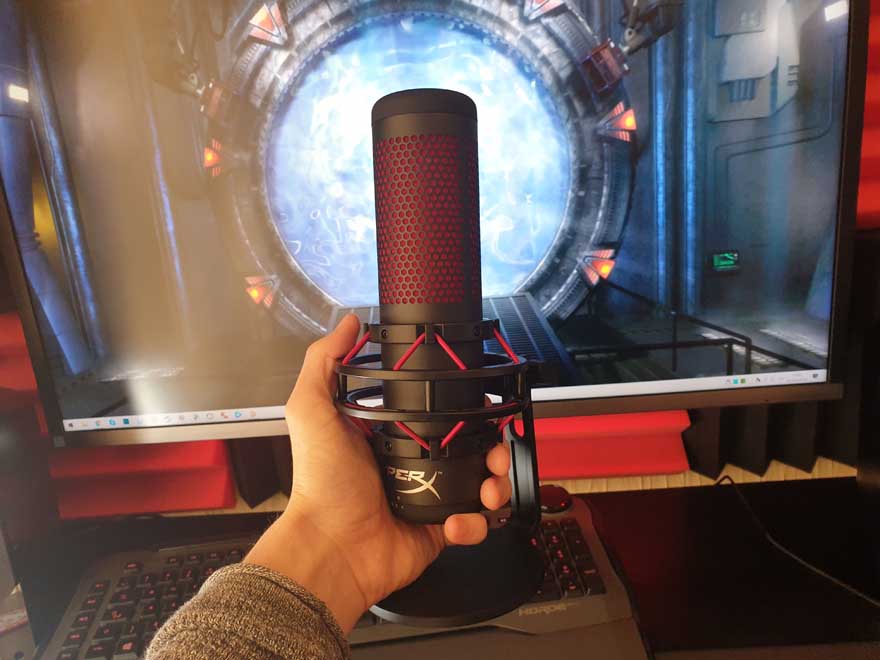 Overall, how you use it is really up to you. However, where the QuadCast excels is in its configurable options. Everything is just a simple dial away and changing gain or microphone modes takes seconds. Albeit, it's likely you'll dial it in and leave it, but it's nice to have options.