More Intel Core i7-8700K Benchmarks on MSI Z370 Leak Out
---
---
---
Ben Jones / 5 years ago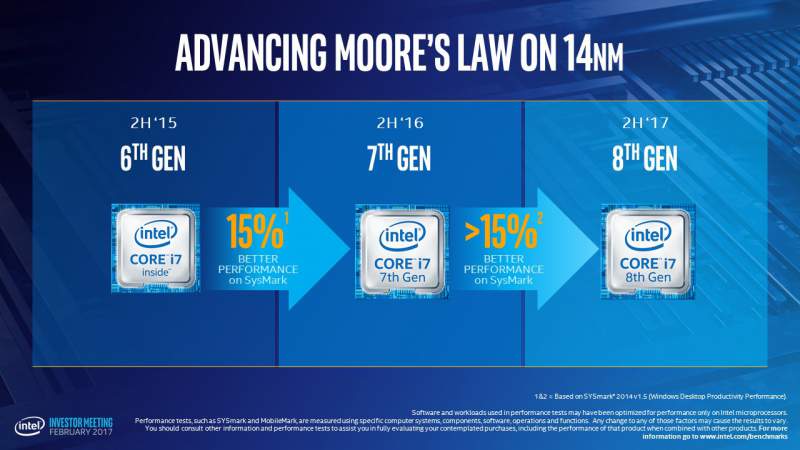 More benchmark leaks of the upcoming Intel Core i7-8700K Coffee Lake CPU show up online. Previously benchmarks on Geekbench showed up two weeks ago. Then a system with the new CPU was benchmarked live at Dreamhack Montreal. Now a set of benchmark leaks from China show the CPU performing a bit better than expected.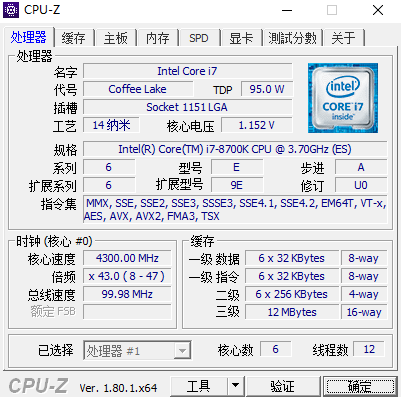 Latest Intel Core i7-8700K Benchmark Set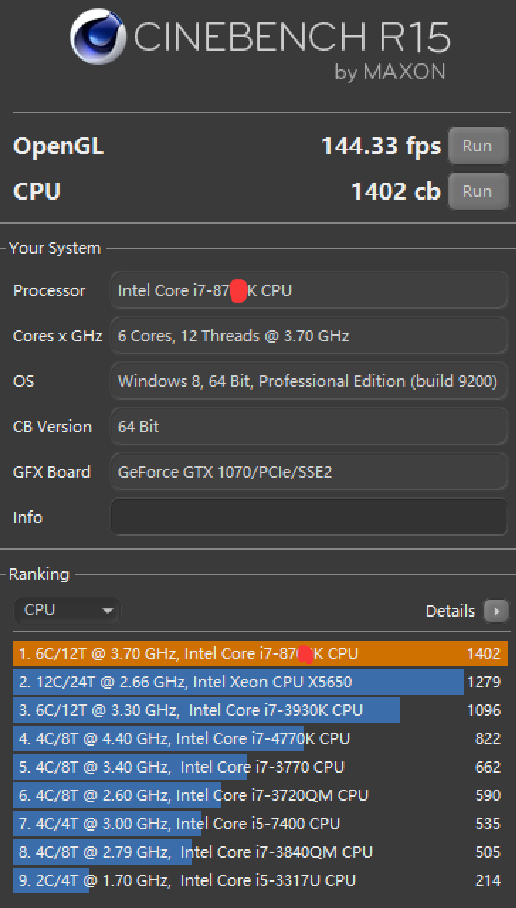 The new set of benchmarks are using an MSI Z370 Krait Gaming motherboard and shows slightly higher Cinebench performance than earlier. The live Cinebench multi-score done by MrTechQC for example got 1230, while this new engineering sample benchmarked got 1402. That pushes it further north away from the R5 1600X, although still shy from the Ryzen 1800X and 1700 multi-score result. Which is 1617 and 1525 respectively.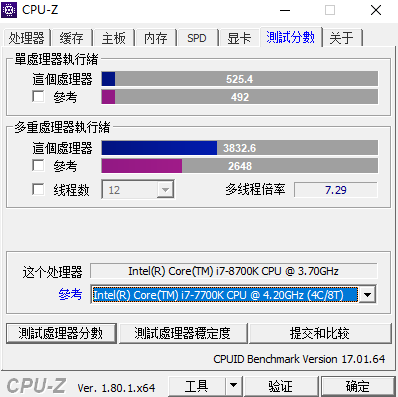 The CPU-Z benchmark also shows it going head to head with the i7-7700K improving on both single core (525.4 vs 492) and predictably, much more in multi-core performance (3832.6 vs 2648). Keep in mind that the i7-8700K has 6-cores/12-threads at 3.7GHz with a 4.3GHz boost. In comparison, the i7-7700K is a quad-core/8-thread CPU at 4.2GHz and with a 4.5GHz Turbo. Despite having a lower clock speed, the i7-8700K has more cores and 12MB of L3 cache (up from 8MB).
The rest of the benchmark set is available below, including Fritz Chess (single and multi), as well as 3DMark TimeSpy and Firestrike (Standard, Ultra and Extreme).