IBM Creates Cassette Tape with 330TB Storage
---
---
---
Ashley Allen / 6 years ago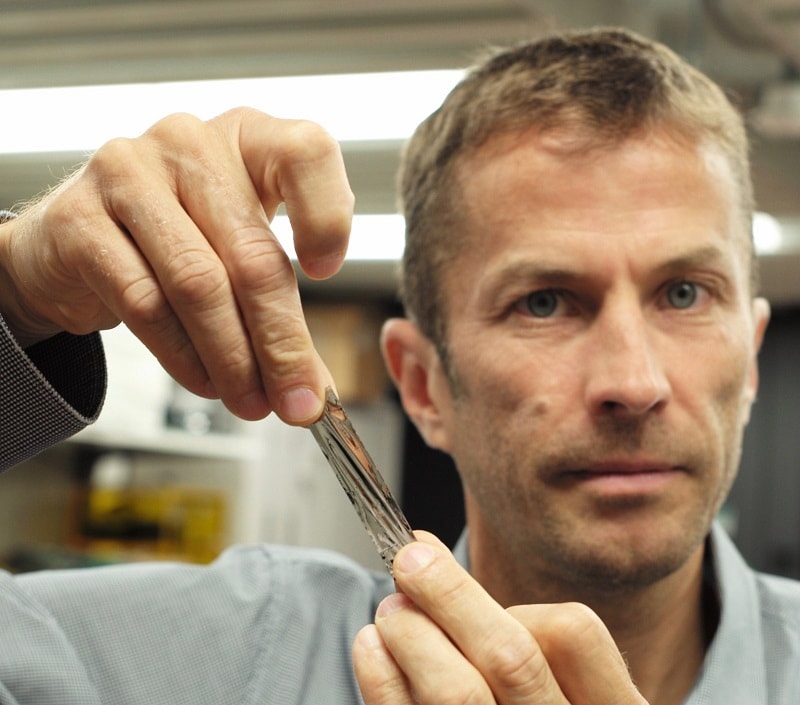 Just as vinyl is making a comeback after being usurped by digital media, cassette tapes could be set for a data storage resurgence. Remarkably, IBM and Sony developed a new magnetic tape capable of storing up to 330 terabytes worth of data. In fact, the tape can contain a record-breaking 201 gigabits per-square-inch.
Cassette Tape – 330TB Storage
Cassette tape data storage technology is now over sixty years old. Initially, old data tapes measured half-an-inch wide and stored up to 2MB. A far cry from IBM's new technology, certainly. In fact, compare the 330TB to the largest hard drive – 60TB SSD or 12TB helium-filled HDD – to truly appreciate this feat.
To facilitate the 201 gigabits per-square-inch capacity, researchers developed the following new technologies:
Innovative signal-processing algorithms for the data channel. The algorithms use noise-predictive detection principles. They enable reliable operation at a linear density of 818,000 bits per inch with an ultra-narrow 48nm wide tunneling magneto-resistive (TMR) reader.
Advanced servo control technologies that enable head positioning with an accuracy of better than 7 nanometers. This combined with a 48nm wide (TMR) hard disk drive read head enables a track density of 246,200 tracks per inch, a 13-fold increase over a state of the art TS1155 drive.
A novel low friction tape head technology that permits the use of very smooth tape media.
Storage Tape: "Very Attractive"
Suddenly, magnetic tape is once again a viable storage medium. While the technology may prove more expensive than HDDs and SSDs, it now offers unrivalled capacities. IBM Fellow Evangelos Eleftheriou said:
"[T]he potential for very high capacity will make the cost per TB very attractive."