IBM Model F Keyboard is Back And Eye-Wateringly Expensive
---
---
---
Mike Sanders / 6 years ago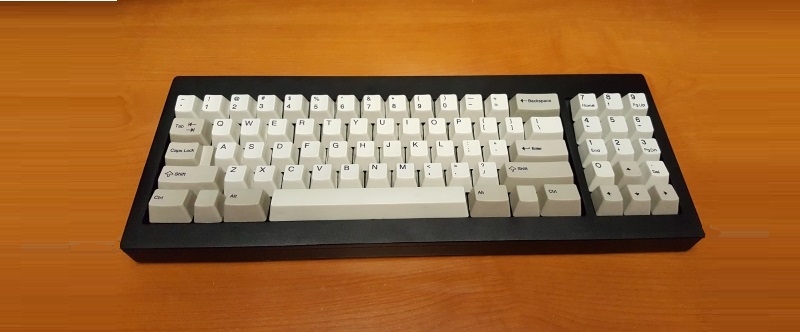 If you had looked around any office in the 1980's which had a computer (there wasn't that many) you would have almost certainly have seen an IBM Model F keyboard. They were so popular in fact that the design was used well into the 90's. Well, fans of nostalgia rejoice and retro junkies, for the IBM Model F is making a comeback. Beware though, the price might be a little higher than you expect.
What was so special about this IBM Model F Keyboard?
It's hard to imagine today, but back in the old days there really wasn't that many keyboard manufacturers. When the IBM Model F released in 1982 it was, from a PC standpoint, pretty much the only mainstream keyboard out there. Similar to VHS tapes, they were so popular that when better newer models came out, the old ones still persisted.
Similar to the old NES consoles, the early ones were made from a cheap PVC plastic which led to discolouration. Your nice shiny white keyboard eventually ended up looking the same colour as a chain smokers teeth. The keyboard, however, did have a technology that has modern hipsters dribbling. Buckling Spring mechanical springs!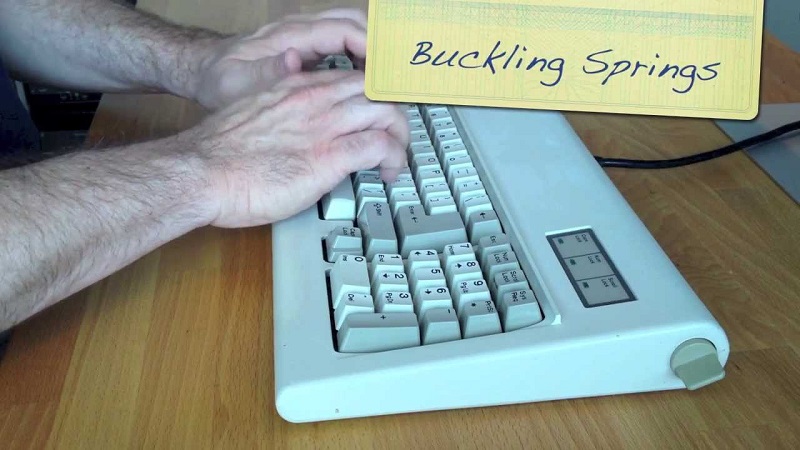 What on earth is a Bucking Spring?
A Bucking Spring was the technology employed in the IBM Model F keyboard to make the keys pop back up again after being depressed. Ironically, most of the better modern keyboards have reverted to a mechanical design, but for a good 10-15 years, the technology had been replaced with a less expensive alternative. A common one seen (particular in Dell keyboards) was the Dome plastic push back.
The Buckling Spring mechanism literally had the keys held in tension by a spring, when pressed, the spring would compress allowing the keystroke to be entered, and upon release, the spring would push the key back into position.
Given the popularity of the keyboard, it did harbor a lot of fans due to its nice crisp key striking. The reason it didn't last throughout the 90's is largely due to the complicated design and the fact that the old ones simply broke. In addition, it was rather noisy, but that was a factor that many people loved about it. Similar to a typewriter, key strikes were satisfyingly sharp. The mechanism was reliable, but not infallible and anyone (myself included) who tried to repair a faulty key on an IBM Model F keyboard will be able to tell you how much of a pain in the backside that job was.
How much is this going to cost?
In a word? Lots.
If the reports by PCGamesN are accurate, we can expect an entry-level retails of $325.00. For that kind of money you are into a new processor/motherboard and certainly a decent graphics card.
For that price, you could probably buy 50 of the keyboards based on the technology that, for a time, replaced it. You could even buy yourself one of those laughable "world's first" all in 1 keyboard PCs.
Don't get me wrong, I'd love to try about a Model F style keyboard again. I mercilessly smashed the last one I ever encountered about 15 years ago. I wasn't disturbed or anything, it was  just for the lulz of watching all the bits fly. However, for $325.00, I think I'll stick with my Cooler Master Masterkey.